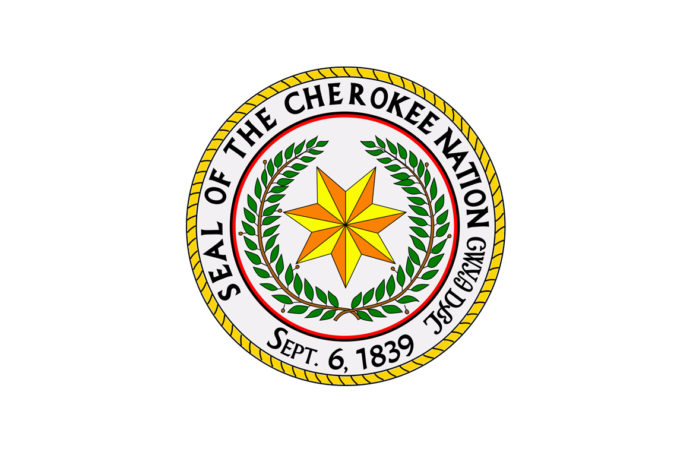 MUSKOGEE, OK – Cherokee Nation Principal Chief Chuck Hoskin Jr. was presented with the Key to the City of Muskogee during the 2023 Martin Luther King Jr. Day Parade & Celebration.
Chief Hoskin joined Councilors of the Cherokee Nation Mike Dobbins, Julia Coates and Dora Patzkowski, Chief of Staff Corey Bunch, Secretary of Veteran Affairs S. Joe Crittenden, Treasurer Janees Taylor and other Cherokee Nation representatives to take part in the afternoon parade, which went along Martin Luther King Street and ended on North 3rd Street.
Chief Hoskin received the Key to the City from Muskogee Mayor Marlon Coleman during an after-celebration held at the Martin Luther King Community Center.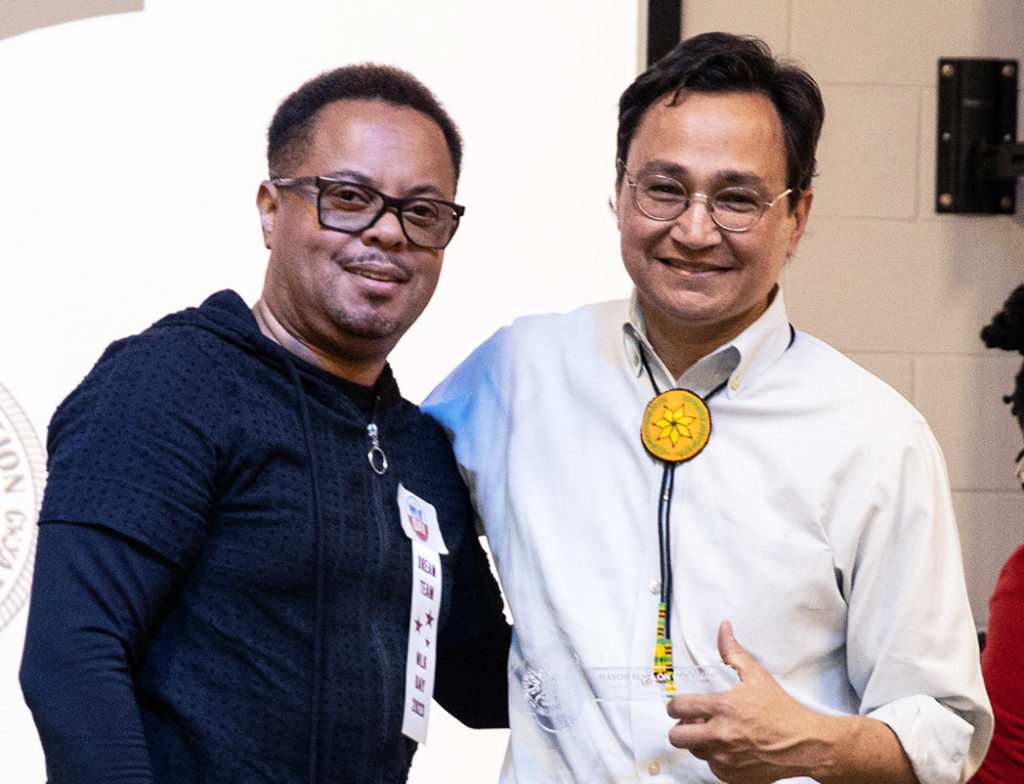 "What an honor it is to be presented with the Key to the City of Muskogee and to spend Martin Luther King Day with such a wonderful community," said Chief Hoskin. "At this time in our history as Native peoples, people of color and people all over the country, there are opportunities to work together. Dr. King talked about the arc of history bending toward justice, but it only bends if we make it bend. We've got to work together to make it bend, and there are many more efforts we can undertake as people in this community. I think Cherokee Nation can help in achieving justice in this area, and we can be part in achieving equality and achieving unity."
Cherokee Nation has invested millions of dollars in Muskogee schools, organizations, and city and county government. The tribe has also helped repair and build roads throughout the community as well as operate Three Rivers outpatient health center and a career services satellite office.
"We stand with our tribes as a full partner. We, the people of Muskogee, will always stand strong with the Cherokee Nation," said Mayor Coleman. "Me getting to where I am and Chief Hoskin being where he is, are all because of people like Reverend Dr. Martin Luther King Jr. He lived his life as a reminder to us that as long as there is injustice or disparities toward people of color, we have to stand together to be certain that we fight against evil in our country. That's why I'm so happy to recognize the efforts of Cherokee Nation, the efforts of Chief Hoskin, and for all they have done for people and humanity."
The MLK Day celebration in Muskogee also featured a pancake breakfast, worship service, car show, city-wide unity service, food trucks, a vendor fair and live music.