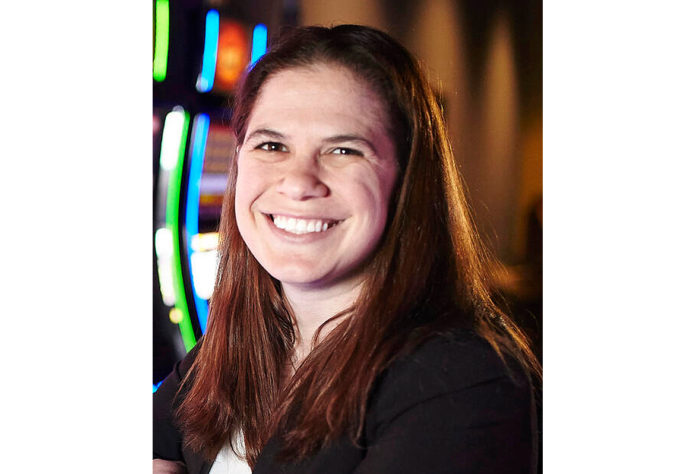 LAS VEGAS, NV – Brett Abarbanel has been named Executive Director for the UNLV International Gaming Institute (IGI). IGI is a non-profit academic center that offers research and educational programs for the global gaming industry.
The appointment marks the latest chapter in an award-winning catalog of research, advisory, and leadership work for Abarbanel, who has worked at IGI since 2016 as Director of Research. Abarbanel's expertise includes the intersection of gambling with esports, video games and traditional sports. She also has extensive experience in gaming operations and technology, responsible gambling and community relations, and gaming history. To date, she has presented her work in more than 20 countries and dozens of U.S. states. 
Abarbanel succeeds Bo Bernhard, who will transition to serve full-time as UNLV Vice President of Economic Development, but will maintain his affiliation with IGI as Special Advisor to the Executive Director.
"It is an honor to step into the role of Executive Director at International Gaming Institute, a world-renowned research, education, and innovation hub for the study of gambling with a brilliant staff," said Abarbanel. "As the gaming world continues to evolve and expand, I am eager to collaborate with our many stakeholders in higher education, government, non-profit, and industry and build on IGI's established momentum to improve industry learning, create workforce pipelines, and diversify the scope of knowledge in this field."
Abarbanel – who is also an associate professor with UNLV's William F. Harrah College of Hospitality and has an affiliate research position at the University of Sydney's Brain and Mind Centre – brings nearly two decades of experience to the position.
"The Division of Research is looking forward to working with Brett Abarbanel and thanks Bo Bernhard for his tremendous leadership at IGI and his continued service to the institute and to UNLV," said David Hatchett, UNLV Interim Vice President for Research. "I am confident in Brett's leadership of this very important program. I am also looking forward to having her join our executive leadership and the perspective she brings to the team."