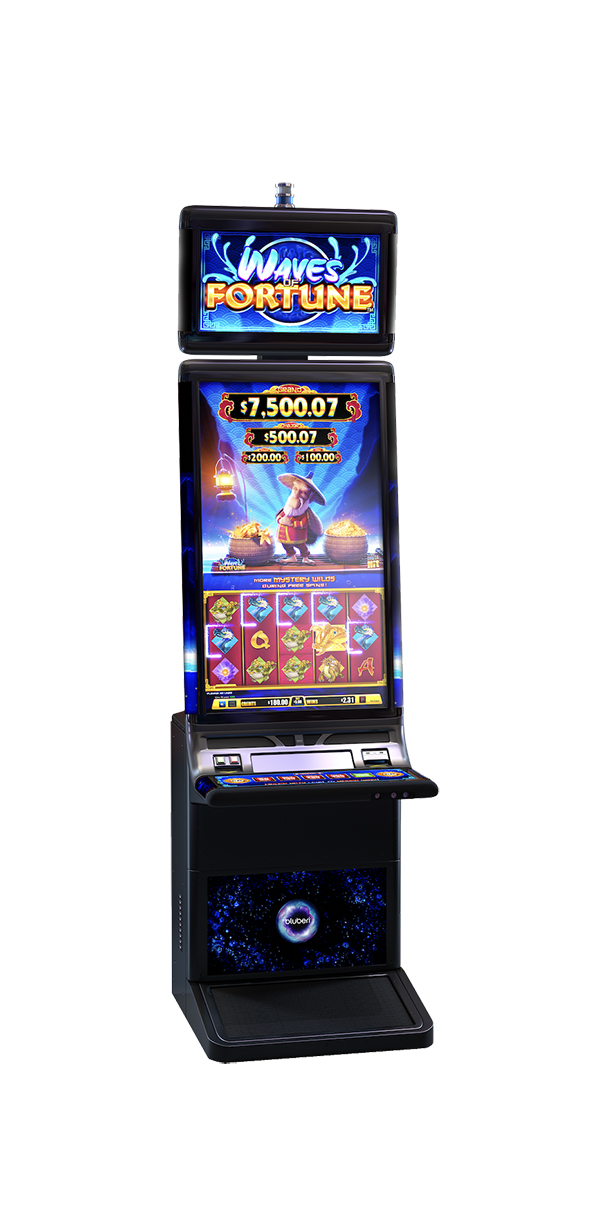 Bluberi
Phone: (866) 843-4263
bluberi.com
Class II
WAVES OF FORTUNE™
Meet the most prolific fisherman in Bluberi's Waves of Fortune™ game. From sunrise to sunset, this productive man pulls fish out of the water at unprecedented speed. Just hang around with him and players will also learn all the tricks to succeed.
Showcasing attractive and fun features, this game stands out with its eye-catching designs and dazzling colors. Play with stacked symbols, mystery wilds that could fill your entire reels and win up to 100 free spins. All ingredients that make a game unforgettable and enjoyable. Waves of Fortune attracts special attention amongst players with the new Insta Hit™ bonus granting prizes and jackpots, all in one round. The fisherman can also randomly send his catches to players' reels and watch the winnings get totally wild. Players should be ready to reel in as many treasures as they can.
Entirely designed to provide a fascinating gaming experience, Waves of Fortune and it's amazing moneymaking features has everything players look for in a game – wilds, tons of free spins and last but not least, brand new Insta Hit bonus. Let yourself be carried away by these magical waters.