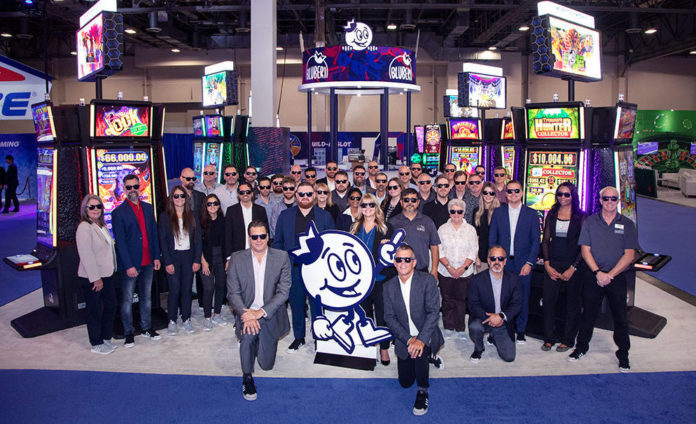 LAS VEGAS, NV – Bluberi has announced a new partnership with Ruby Seven Studios to provide its land-based content to the online, social casino provider.
Based in Nevada and Kochi, India, Ruby Seven Studios is an award-winning social casino gaming company working to bring casino game content to land-based and online casinos with free-to-play casino gaming apps and websites. Ruby Sevens partnerships include a wide variety of casinos in California, Oklahoma, Minnesota, and many other states across the U.S.
"This partnership with Ruby Sevens will not only strengthen our relationship with many of our land-based partners, but will allow us to put our top performing land-based titles, like Devil's Lock, in the hands of so many new players," said Brett Vela, Senior Manager of Product Management at Bluberi.
"We are excited to bring the great games from Bluberi into our game collection and offer in our free-to-play casino apps for our casino partners," said Micheal Carpenter, Founder and CEO of Ruby Seven Studios. "We look forward to seeing these games launch this year."
Bluberi Gaming applies extensive market research with innovative game design and has created such leading performers as Treasure Hunter and Devil's Lock. Their rise in popularity and renewed interest has opened the door for the expansion of Bluberi's gaming distribution channels, which has led to the new partnership with Ruby Seven Studios.
"Ruby Seven is an industry leader in the online social casino space and Bluberi is very excited to begin its entry into this market with the talented people from Ruby Seven," said Hugues Lebrecque, Director of Strategic Alliances at Bluberi. "With this partnership, our successful land-based library will be made available to social casino apps, overlapping new and existing, brick and mortar Bluberi customers."