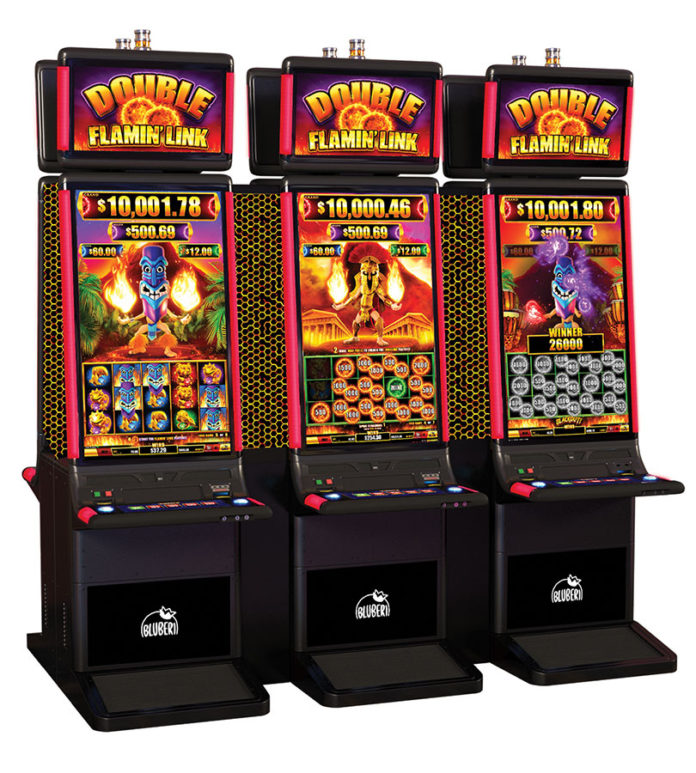 Bluberi
Phone: (800) 720-5155
bluberi.com
Class III
DOUBLE  FLAMIN' LINK™

It's getting doubly hot in here. Cash balls that double up, an exciting bonus where anything can happen, and jackpots right on the reels. All this in a fiery and exciting atmosphere with Blazing Tiki™ and Blazing Ares™ featuring Double Flamin' Link™ – two spectacular games for a doubly exciting experience. In both games, the character on top of the reels is the ultimate partner to help get at least six cash balls in one game, throwing their power toward fireballs and duplicating them directly on the reels.
During the hold-and-spin bonus, collect as many cash balls as possible to win prizes and jackpots. Don't be afraid of the dark; a blackout with all reels filled with cash balls could have you on the way to a major or even a grand win. And there's more. You could win six free games with more and more cash balls. Double Flamin' Link is also available in Class II.