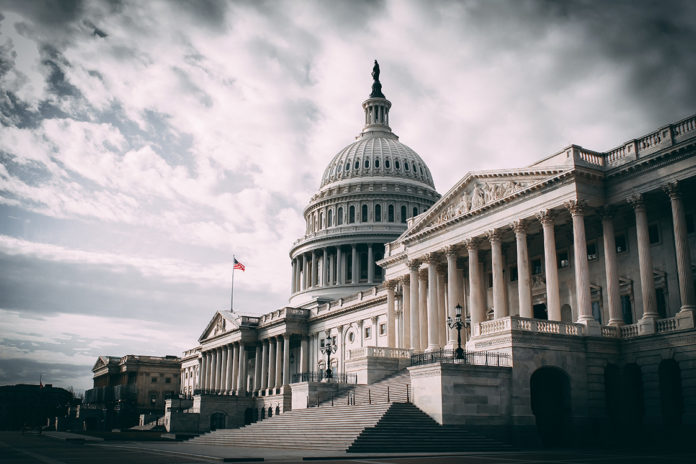 WASHINGTON, D.C. – Congressman Tom Cole (OK-04) joined Representative Betty McCollum (MN-04), Senator Jerry Moran (R-KS) and Senator Jon Tester (D-MT) to reintroduce legislation to amend the Act of June 18, 1934, to reaffirm the authority of the Secretary of the Interior to take land into trust for Indian tribes, and for other purposes.
Introduced in every Congress since 2009, the legislation ensures that existing tribal lands will continue to be held in trust by the federal government, reaffirms the authority of the Secretary of the Interior to take land into trust for Indian tribes, and removes the uncertainty and ambiguities inherent within the Carcieri v. Salazar opinion.
"More than a decade ago, the Supreme Court issued an opinion that jeopardized ownership of tribal trust lands, questioned the authority of the Secretary of Interior and reversed 75 years of precedent," said Cole, co-chair of the Congressional Native American Caucus and member of the Chickasaw Nation of Oklahoma. "I am proud to reintroduce this important legislation to keep the promises made to tribes, respect their sovereign status and validate the status of tribal lands acquired in trust by the Secretary of Interior. I look forward to working with my colleagues to pass this bill in both chambers and get it to the president's desk."
"All federally recognized tribal nations must have the same right to place land into trust to support their communities and strengthen self-governance," said McCollum. "Legislation is needed to affirm congressional intent that the Indian Reorganization Act supports that right. As members of Congress, it is our duty to honor the federal government's trust and treaty responsibilities to tribes now and for generations to come. With this bill, we will finally fix this grave injustice."
"It is unjust for there to be two classes of Indians created by the Carcieri v. Salazar decision – those tribes federally recognized in 1934 and those recognized after," said Moran. "Tribes should no longer be forced to shoulder the burden of lawsuits and uncertainty that hinder their success and affect their future. The Secretary of Interior's authority to take land into trust for all tribes is essential for their economic development and future prosperity."
"It's critically important to ensure all tribes have equal access to economic development opportunities," said Tester. "That's why my bipartisan bill would overturn the Supreme Court's disastrous Carcieri decision, which created two classes of tribes, and would allow all tribes to take land into trust moving forward. This bill is a strong step toward fulfilling the federal government's treaty and trust responsibilities, and I'll take on anyone to get it done for Indian Country."
On June 18, 1934, Congress passed the Indian Reorganization Act (IRA) to protect tribal sovereignty and to help restore lands to tribes. For 75 years, all federally recognized tribes had the right under IRA to request that land be placed into trust for their nations by the Secretary of the Interior. Accordingly, tribes have used their trust lands to build community facilities like schools, health clinics and tribal housing to serve their tribal members. This land has also been used for tribal enterprises and to promote economic development in communities that are often underserved and poverty stricken.
In 2009, however, the U.S. Supreme Court overturned that long-established precedent in Carcieri v. Salazar. In addition to generating expensive litigation for certain tribes, the Carcieri decision caused uncertainty and unequal treatment among federally recognized tribes, operating on existing tribal trust lands.
Since the 2009 opinion, members in both chambers of Congress have introduced legislation to restore the original intent of IRA. In 2019, the legislation advanced out of the U.S. House of Representatives for the first time on a bipartisan vote and did so again in 2021.