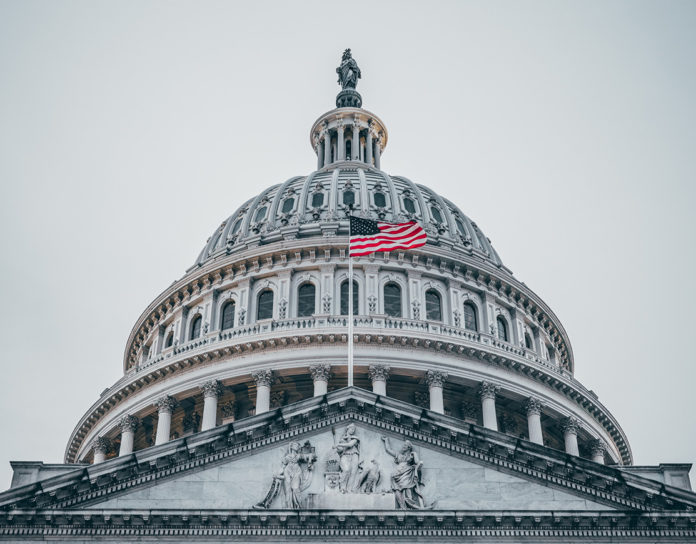 WASHINGTON, D.C. – A bipartisan appropriations deal is set to increase funding for Native communities and include Indian Affairs policy updates.
"Today's bipartisan deal authorizes critical Indian Affairs priorities and delivers billions in dedicated funding to Native communities across the country," said U.S. Senator Brian Schatz (D-HI), Chairman of the Senate Committee on Indian Affairs and a member of the Senate Appropriations Committee. "But, we have more work to do to uphold the federal government's trust responsibility to Native communities. I am committed to continuing this important work next Congress."
The bill funds essential programs serving tribes and Native communities through the end of the 2023 fiscal year. It also contains policy updates with widespread support from Indian Country, including advance appropriations for the Indian Health Service (IHS) and new resources to support Native communities' behavioral health needs.
The bill is expected to pass the House of Representatives and be signed into law by the President by the end of the week.
Key Native priorities in the bipartisan appropriations deal include:
Indian Affairs-Related Provisions
Advance Appropriations for IHS
Protects IHS programs from essential service disruptions due to funding uncertainty and government shutdowns
Brings IHS into parity with other federal health care providers, all of which either receive advance appropriations or mandatory funding
Prevents other impacts of IHS funding uncertainty, including risk of downgraded credit ratings on commercial loans secured by tribes and Urban Indian Organizations (UIOs), challenges related to recruitment and retention of healthcare providers, and increased administrative burdens and costs
Enables long-term planning to maintain orderly and continuous operations of critical health programs
Helps fulfill the federal government's trust responsibility to provide Native Americans with quality health care
New Native Behavioral Health Resources
Authorizes $80 million in annual appropriations for four fiscal years to support Native communities' behavioral health needs
Ensures the Department of Health and Human Services (HHS) consults with tribes, confers with UIOs, and engages with the Native Hawaiian community on administration of this new non-competitive funding
Opens the door to delivery of funds through Indian Self-Determination Act contracts or compacts
Funding for Native Programs
$12.1+ billion for Native health programs at HHS
$6.9 billion for IHS programs – including $217.6 million for electronic health records modernization and $90.4 million for Urban Indian Health programs – plus $5.1 billion in advance appropriations for IHS
$46.4 million for Tribal Behavioral Health Grants at the Substance Abuse and Mental Health Services Administration (SAMHSA)
$27 million for Health Resource and Services Administration grants to the Native Hawaiian Health Care Systems
$14.5 million for SAMHSA's Tribal Opioid Response grant program
$4 million from the Office of Minority Health for the Center for Indigenous Innovation and Equity
$2 million for a tribal set-aside within the Minority HIV/AIDS Prevention and Treatment program
$1.6+ billion for Native American education and workforce development programs at the Bureau of Indian Education (BIE) at DOI, the Department of Education (ED), and the Department of Labor (DOL)
$1.4 billion for BIE education programs and construction, including $481.6 million in Indian School Equalization Program (ISEP) formula funds and $70 million for student transportation
$60 million for Native American workforce programs at DOL
$51.5 million for Tribal Colleges and Universities at ED
$45.9 million for the Native Hawaiian Education Program at ED
$44.9 million for the Alaska Native Education Program at ED
$24.4 million for Alaska Native and Native Hawaiian-Serving Institutions of Higher Education at ED
$11.4 million for Native American-Serving Non-Tribal Institutions of Higher Education at ED
$1+ billion for Native American housing programs at the Department of Housing and Urban Development
$937 million for the Indian Housing Block Grant Program
$75 million for the Indian Community Development Block Grant Program
$22.3 million for the Native Hawaiian Housing Block Grant Program
$1 million for Native community development capacity building
$656.5+ million to address violence against Native women and public safety needs of Native communities
$579 million for Bureau of Indian Affairs (BIA) public safety and justice programs
$60 million for the Department of Justice's (DOJ's) Office of Justice Programs assistance to Indian tribes
$11 million for DOJ's Office of Violence Against Women (OVW) Tribal VAWA implementation grant program
$3 million for a DOJ initiative to support cross-designation of tribal prosecutors as Tribal Special Assistant United States Attorneys
$2 million to support establishment of a Native Hawaiian Resource Center on Domestic Violence
$1 million for DOJ – OVW to conduct analysis and research on violence against Indian women
$500,000 for a national Training and Technical Assistance clearinghouse on issues relating to sexual assault of American Indian and Alaska Native women
5 percent set-aside for Indian tribes to receive direct funding from the Crime Victims Fund
$349+ million for programs to support Native American languages and cultures
$23 million for Tribal Historic Preservation Officers
$295 million for Native American/Hawaiian museum services
$15 million for HHS's Administration for Native Americans Native language grant programs
$12.4 million for Native American language immersion schools and programs
$2.75 million for Native Hawaiian/Alaska Native culture and arts development
$1.5 million for ED to fund establishment of a Native American Language Resource Center
$74+ million in Tribal water funding to support the delivery of clean drinking water and control water pollution
$4 million for the Indian Reservation Drinking Water Program
$800,000 for rural water systems for Tribal communities
1.5 percent increase in set-aside for Tribes from the Federal Water Pollution Control Act
$70 million for tribes for rural water and water disposal
$289+ million in tribal climate and environmental resiliency funding to help tribal communities address and prepare for the effects of climate change
$35 million for DOI's Tribal Climate Resilience program, inclusive of $750 thousand for climate adaptation grants
$1.5 million for DOI's tribal climate relocation grants
$20 million for Alaskan contaminated lands inventory, assessment, and remediation
$11.74 million for reclamation of abandoned mines on tribal lands
$70 million for EPA water and wastewater disposal grants
$6.2 million for tribal wildlife grants
$16.4 million for tribal air quality management
$44.5 million for BIA operations costs related to the consequences of wildfires, hurricanes, and other natural disasters occurring prior to 2023
$2.5 million for BIA construction costs related to the consequences of wildfires, hurricanes, and other natural disasters occurring prior to 2023
Removes matching requirement for tribes accessing the Pacific Coastal Salmon Recovery Fund
$2 million for the Army Corps to update its climate change response polices to enhance consideration of tribal and other communities statement
$500,000 to NOAA to increase staffing and strengthen outreach to tribal governments, Alaska Natives, and Native Hawaiians
$500,000 to expand drought prediction outreach to tribal communities through the National Integrated Drought Information System
$75 million for Indian Energy policy and programs
$4 million for Tribal Energy Loan Guarantee Program administration and loan costs