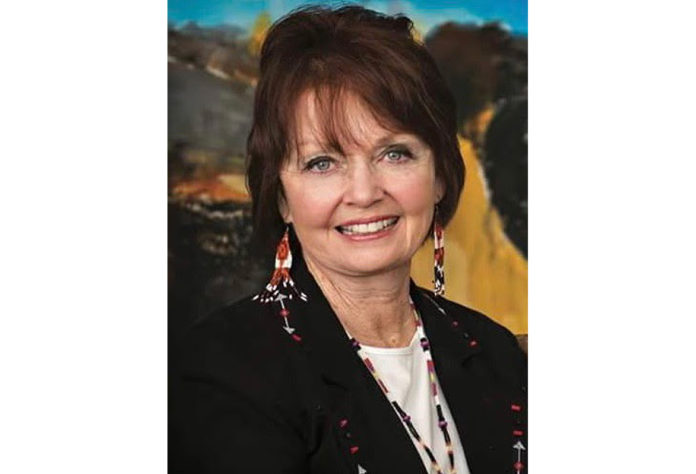 DURANT, OK – President Joe Biden has appointed Choctaw Nation of Oklahoma tribal member, Jane Semple Umsted, to the Institute of American Indian Arts Board of Trustees.
Semple Umsted, a Durant resident, has spent a lifetime working in a variety of media including oils, acrylics, watercolor, sculpture, and the unique media of batik. A descendent of two Choctaw Chiefs, her art exudes the spirit of her Native roots. Semple Umsted serves as the curator of the Semple Family Museum of Native American Art at Southeastern Oklahoma State University. She retired from the Durant Public Schools where she was the art teacher for Durant Middle School in 2007. 
"Jane Semple Umsted is a brilliant artist, as well as a loving and humble person," said Gary Batton, Chief of the Choctaw Nation. "She represents the Choctaw people so well in her artwork as well as her daily life. She is a shining star for the Choctaw Nation and is very deserving of this appointment."
The Institute of American Indian Arts was originally established in 1962 as a high school under the auspices of the Bureau of Indian Affairs. It was formally established as a separate college by Congress in 1987. The mission is "to empower creativity and leadership in Indigenous arts and cultures through higher education, lifelong learning, and community engagement." Today, 60 years later, it continues to fill a vital role as the only fine arts college in the world dedicated to the study of contemporary Native American and Alaskan Native arts.