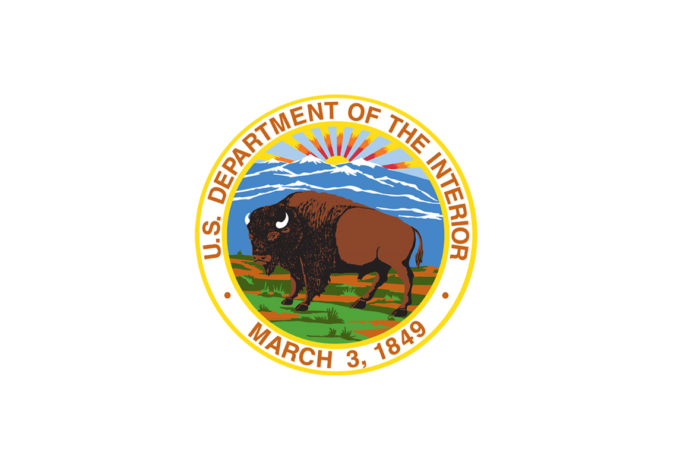 WASHINGTON, D.C. – The Biden-Harris administration announced that 125 ecosystem restoration projects in over 20 states, tribes and territories will receive nearly $68.4 million in Fiscal Year 2022 funding from President Biden's Bipartisan Infrastructure Law. With a total of $1.4 billion for Department of the Interior investments in ecosystem restoration efforts over the next five years, the Bipartisan Infrastructure Law is building on proven projects, programs and partnerships that conserve our cherished wildlife and natural resources critical to supporting local economies, creating jobs and strengthening communities.
"President Biden's Bipartisan Infrastructure Law is a once-in-a-generation investment that will allow us to restore healthy ecosystems across the country," said Secretary Deb Haaland. "This is an important step towards building a better America for people and wildlife, for generations to come."
The funding announced will invest in projects through the Bureau of Indian Affairs, Bureau of Land Management, Bureau of Reclamation, National Park Service, Office of Insular Affairs, U.S. Fish and Wildlife Service and U.S. Geological Survey.
Through the Bipartisan Infrastructure Law, the Department of the Interior is working together with states, tribes, territories and local communities to tackle the climate crisis, improve coastal and wildfire resilience, advance habitat restoration, and advance conservation. Several of the projects receiving funding through the announcement will boost local economies, advance environmental justice, and serve disadvantaged communities as part of the Biden-Harris administration's Justice40 initiative.
The Bipartisan Infrastructure Law funding announced will:
Advance Healthy Forests to Reduce Wildfire risk through Good Neighbor Agreements with state and tribal forestry agencies to assist with fuels management, water management and habitat protection. Funding will support agreements with Wyoming, California, Oregon, Utah, Nevada, Alaska, Washington, New Mexico and Hawaii. Funding will also invest in the national seed strategy.
Mitigate hazards and Restore Mined Lands, such as closing or assessing abandoned mine hazards at Joshua Tree National Park in California, New River Gorge National Park and Preserve in West Virginia, Organ Pipe Cactus National Monument in Arizona, Saguaro National Park in Arizona, Denali National Park in Alaska, and Valles Caldera National Preserve in New Mexico, and restoring other sites throughout the country.
Restore Recreation Sites and National Parks, such as improving trails in Great Meadows wetland at Acadia National Park in Maine, restoring the Tyler Bend boat launch in Buffalo National River in Arkansas, designing the Apostle Islands National Lakeshore trail network in Wisconsin, enhancing visitor experiences at Guadalupe Mountain National Park in Texas and restoring watersheds in Zion National Park in Utah, along with other activities.
Restore Ecosystems By Detecting and Eradicating Invasive Species by advancing national, regional and place-based projects such as building the foundational elements of a nationally coordinated early detection and rapid response framework to find invasive species early and rapidly respond before they spread and cause harm; providing grants for strategic, landscape-level projects that prevent the introduction or spread of invasive species; and supporting programs that integrate Indigenous traditional ecological knowledge.
The announcement also includes $1.8 million available for grants to support measures that prevent the introduction or spread of invasive species. Proposals are due June 22, 2022. Additional details can be found online at grants.gov.