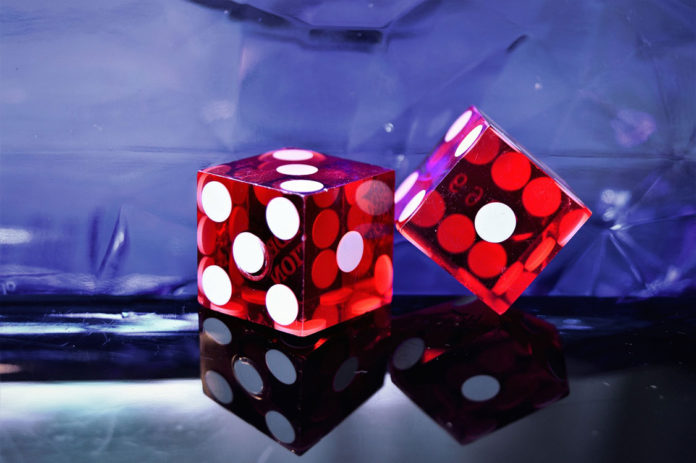 This month we spoke with nine casino executives in Oklahoma to find out what key elements make their respective properties unique, and what new technologies they utilize to enhance the guest experience/operations. Here is what they had to say…
Anitra Sires, General Manager/CFO
The Black Hawk Casino – Shawnee, OK
Sac and Fox Nation Casino – Stroud, OK
theblackhawkcasino.com
snfcasino.com
KEY ELEMENTS: Taking a ground-up approach to instilling our team members with not only ongoing stewardship to the Sac & Fox Nation, but leadership and excellence in the workplace, distinguishes The Black Hawk Casino from its local competitors. In an increasingly crowded competitive market where the latest game themes and cutting-edge cabinets is no longer the exception, but the rule, we prioritize the guest experience by developing our team with a "show, don't tell" method including everyone from senior executives to new hires taking pride in ownership of guest service. We value attitude and heart above all else and our guests feel that across every corner of our property – whether they are dining at our award-winning restaurant, watching the game or live entertainment at our expanded bar, exploring the many benefits of our loyalty program at the player's club, or finding a new favorite game among the carefully curated titles on offer. Located conveniently in Shawnee, OK, right off of I-40, The Black Hawk Casino is the one place to play where everyone knows your game.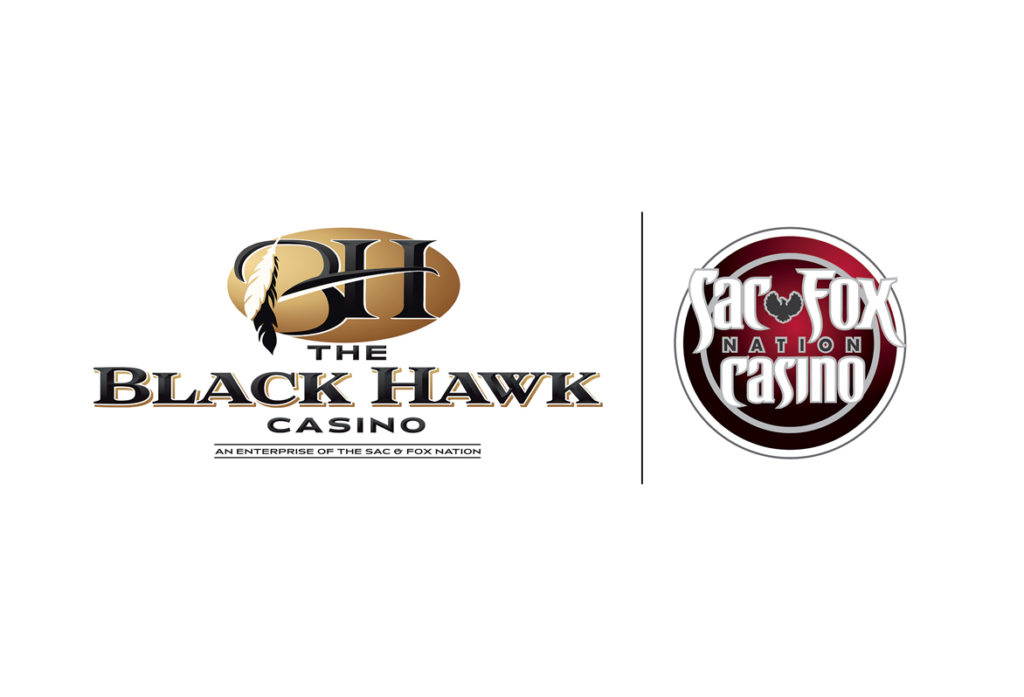 NEW TECHNOLOGIES: Technology is only as useful as the human element driving innovative application. In our industry, staying ahead of the data curve is the difference between growth, stagnation, or recession. Over the last few years, we upgraded back-of-house systems and employed experienced talent who analyze player trends, target underdeveloped segments in our player database, and monitor ROI across all facets of the business to ensure the continued success of the Sac & Fox Nation gaming enterprises. Every year, the tools technology provides evolve exponentially, making it imperative to create an environment where curiosity, creativity, and lateral thinking are encouraged and rewarded. This environment is where our team at The Black Hawk Casino thrives, minimizing the guess work in problem solving and setting us apart from our competition.
Mary Jewett, Assistant General Manager
Buffalo Run Casino & Resort
Miami, OK
buffalorun.com
KEY ELEMENTS: Owned and operated by the Peoria Tribe, Buffalo Run Casino & Resort is a strategic, future-focused workforce providing a gaming entertainment experience that excites and exceeds guest expectations through continuous improvement. We've maintained a reputation for providing a clean and friendly environment by empowering team members and we continue to elevate our hospitality and guest experiences with training and career development programs. In 2022, we were voted one of the "Best and Brightest Companies in the Nation" to work for.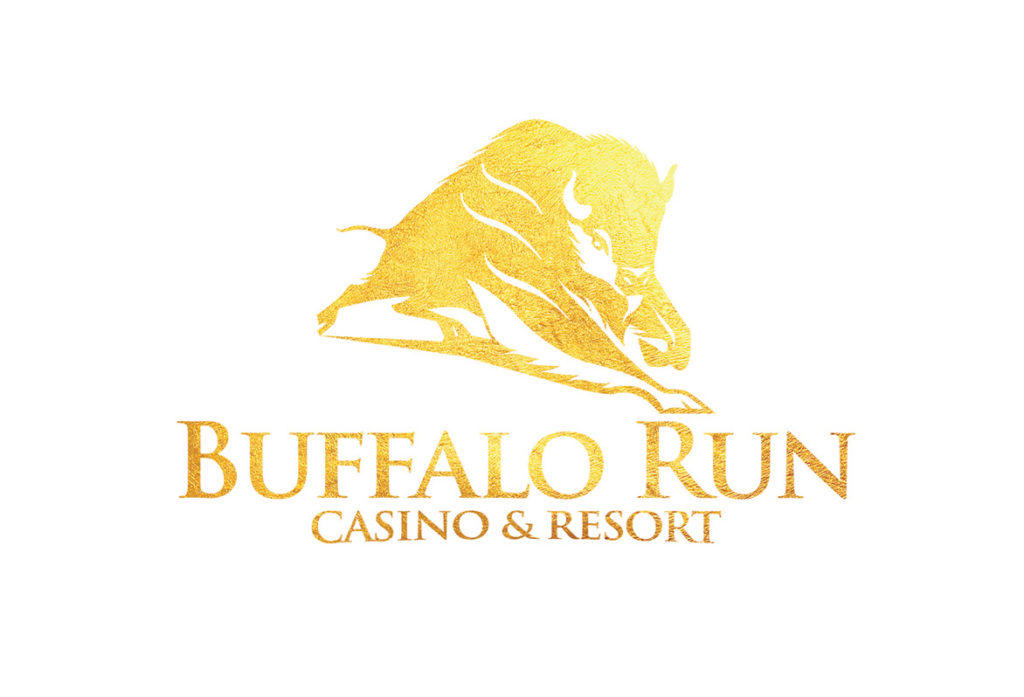 The resort includes a non-smoking hotel, Truckers Lounge with special amenities and offers to cater to our truck drivers, the Peoria Showplace indoor event center, an outdoor amphitheater, 18-hole championship golf course, two indoor Top Golf® bays, and a smoke-free Contender eSports gaming center. Additionally, we offer three dining experiences: enjoy luxury food and service at Coal Creek Restaurant, fresh hand-tossed brick oven pizza at the Bistro, and the best barbecue, smoked in-house daily at Backwoods Bar & Grill.
NEW TECHNOLOGIES: Ongoing advancements to our property include Peoria Showplace remodel, hotel updates, and restaurant remodel, with more to come. We've implemented new technology for our guests such as self-serve kiosks for dining, a new digital core mail piece, plus a mobile app for our monthly promotions and entertainment events. As we approach 2024, you can expect to see some major updates on the casino floor including in-game bonuses and upgraded slots. Innovation and strategic marketing decisions are powered by data-driven technology (QCI). This is where we customize our guest experiences and take our customer loyalty to new heights.
Jay Martinez, General Manager
Comanche Red River Hotel Casino Comanche War Pony Casino
Devol, OK
comancheredrivercasino.com
warponycasino.com
KEY ELEMENTS: Among the four casinos in our direct market, three are owned and operated by the Comanche Nation, with our star property being the Comanche Red River Hotel and Casino. Since its establishment in 2002, Comanche Red River has been deemed the pioneer of the area and has since grown into a prominent establishment.
One of the primary factors that make us unique is the comprehensive gaming experience we offer. With approximately 1,000 gaming machines and eight tables, including live craps and roulette, we provide an extensive selection of games to cater to diverse preferences. We take pride in being the first casino in the region to introduce a hotel, providing our guests with 82 rooms and five spacious suites, complemented by a fully equipped workout gym. We also have a full-service bar, multiple food outlets, a gift shop and Starbucks outlet.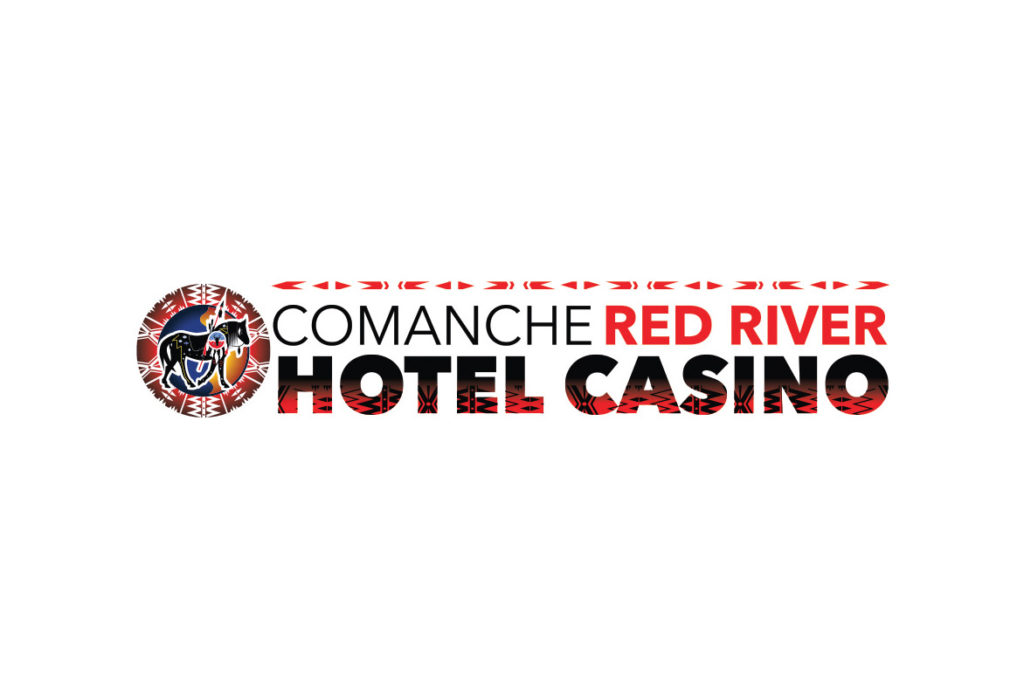 Comanche Red River also has a satellite property called the Travel Plaza Center, located a few miles away from the main casino. This facility features 97 gaming machines, 12 fuel pumps, eight diesel pumps and convenient amenities like overnight parking and showers for truckers. For our loyal guests, we offer exclusive discounts on select products, including fuel to those with a Comanche Rewards card.
Additionally, Comanche War Pony Casino, another one of our properties, has 257 of the finest games available in the market and is located just miles from our sister casino, Comanche Red River. This property is currently installing a tournament module on a select few of its games, allowing guests to engage in "on-demand" tournaments as well as traditional slot tournaments. We also utilize a jackpot express kiosk that allows us to dispense jackpot funds in a matter of minutes, along with the option for guests to easily enroll themselves in our rewards program.
NEW TECHNOLOGIES: We utilize a mobile responder application as part of our CMS, allowing guest service representatives to auto-dispatch team members to guests' locations on the gaming floor and receive alerts for pending taxable jackpots. We have also implemented jackpot fill stations, eliminating the need for team members to handle funds directly, streamlining payout processes. We are currently testing a recycler at other Comanche Nation Entertainment locations, which issues casino banks specifically for team members who require them to perform their duties.
Joe Garcia, General Manager
Grand Casino Hotel & Resort
Shawnee, OK
grandresortok.com
KEY ELEMENTS: Here in Oklahoma, there are over 130 casinos. We all have slot machines, and setting a property apart can be challenging. Here at the Grand what sets us apart is our customer service. To hear our guests rave about how friendly and helpful our team players are and how they respond to guests is one of our greatest compliments. I always tell our new hires before they start to do these three things: first take care of yourself; then take care of each other; and most importantly, take care of our guests. Do those three things, and great things will happen. Our guests really enjoy that we go above and beyond to make them feel important, and it keeps them coming back. Our employees and our guest service are what stand out from our competition.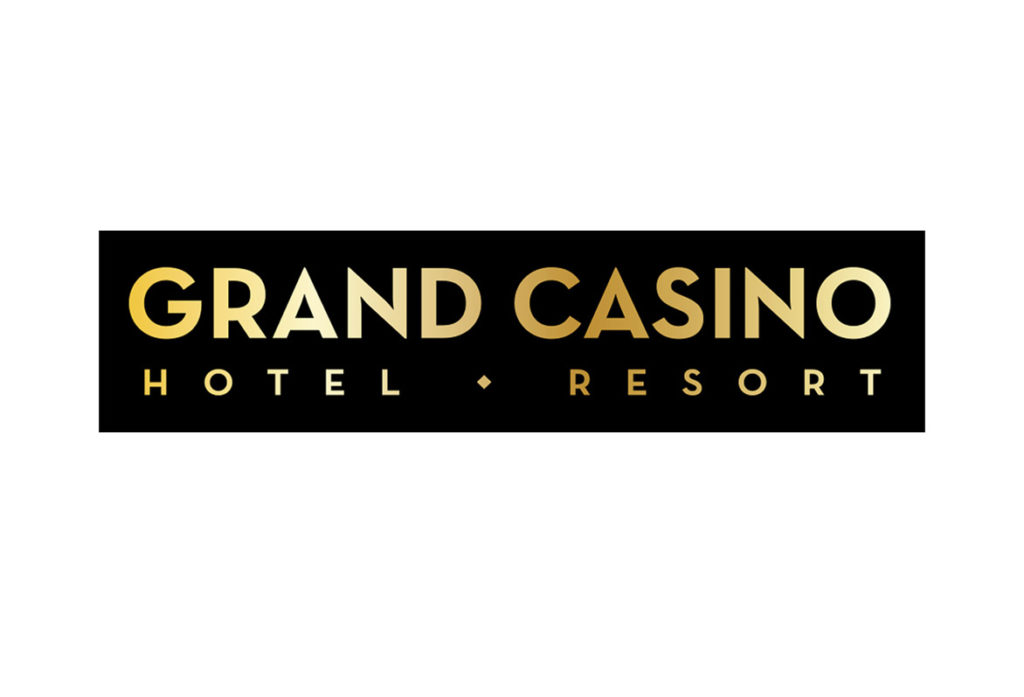 NEW TECHNOLOGIES: We recently updated the lighting in our facility with new LED technology that allows us to program different color schemes throughout the property. We have also added a 9.6' x 110' video wall above our newly remodeled food court that can be utilized as a single display screen or divided to display different content in different areas of the screen. This video wall is a main focal point that allows us to display our promotions and advertise everything that our property has to offer. Finally, in our latest update, we added 30 video cubes to our new hallway that connects the casino to our event center. These cubes each contain five individual video screens, for a total of 150 screens configured in cube format. Each screen can display different content and be mixed to provide themed content. All of these new updates are a great addition to our facility and our guests are really enjoying the new look.
Martin Madewell, General Manager
Hard Rock Hotel & Casino Tulsa
Catoosa, OK
hardrockcasinotulsa.com
KEY ELEMENTS: At Hard Rock Hotel & Casino Tulsa, music is what moves us and inspires us to become the mecca of entertainment that we're known for. With more stages of live music than anyone in the region, we have fun building a guest experience that combines the element of gaming excitement with the nostalgia of the music that we all know and grew up with. We like to think of ourselves built on a little bit of country, a little bit of rock and roll, and even a little in between. Not only does this allow us to appeal to a broad demographic, but it gives us inspiration for our entire resort destination that includes the historic Cherokee Hills golf course, a 454-room, Four-Diamond AAA hotel, a pool complex, 13 food and beverage venues, and over 70,000 sq. ft. of meeting space.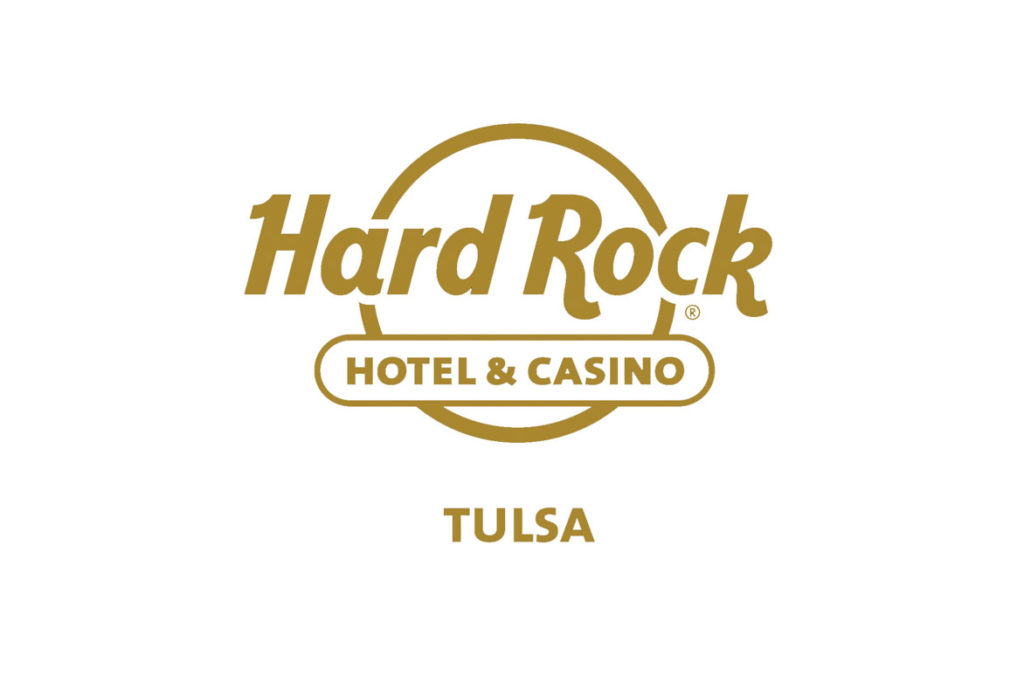 NEW TECHNOLOGIES: What also sets Hard Rock Tulsa apart in our competitive casino market is our ability to captivate guests from the moment they see our property on the horizon. Our investment in arrival technology – from the 134 ft. LED video marquee that sits outside our iconic tower to Route 66's newest showcase, our 65 ft. neon guitar that performs its own nightly light and music show – has provided unforgettable first impressions to thousands of new guests each year. QR codes have streamlined our wayfinding efforts throughout the property. But what I'm most proud of is how our newest technology has improved guest safety. Our security controls allow guests to use their room card for elevator access, and timesaving housekeeping applications ensure that all requests and concerns from those in our facility are addressed promptly. These technologies along with many others, combined with our team's mission to deliver safe, quick, friendly, fun, clean and comfortable experiences, is why Hard Rock is the world-class destination that it is today.
Melanie Heskett, General Manager
Indigo Sky Casino & Resort
Wyandotte, OK
indigoskycasino.com
KEY ELEMENTS: Our properties are located in northeast Oklahoma, a very competitive market. There are 11 casinos within a 25-mile radius of our properties, so we must work hard to win our guests' patronage. One key advantage we have cultivated is employee longevity – a significant number of our team members have been with us for multiple years, giving them the chance to develop close relationships with our valued guests and understand the tribe's vision for our businesses.
The Eastern Shawnee Tribe of Oklahoma's influence is visible throughout the architecture of our properties, particularly at Indigo Sky Casino. The tribe's woodlands cultural heritage is on proud display from the interior design of our hotel lobby and the tribal seal emblazoned across the hotel tower façade to the vibrant, lush landscaping of our property. We are also proud to be one of the few properties in the area still operating bingo, which was the tribe's first gaming venture 39 years ago.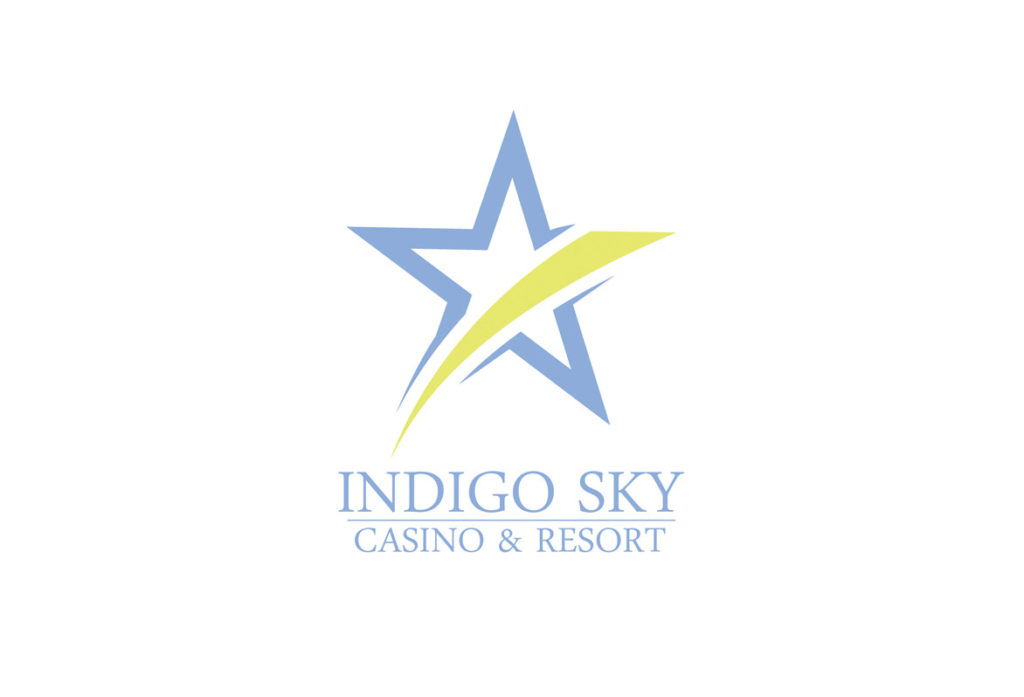 NEW TECHNOLOGIES: While the tribe's distinct visual identity helps to draw guests in, our commitment to technological advancements keeps them coming back. We are proud to be on the vanguard of the newest technologies, most notably being among the first to launch a carded-cashless solution across our slot floor. Guests are able to use the Indigo Sky and Outpost Casinos app to check their rewards account at any time. We are also adopting the latest hotel technology, bringing in kiosks to make the check-in process as smooth as possible, as well as keyless entry for our guests' convenience.
Most importantly, our guests know that they can trust us to provide a safe environment. We've implemented the latest in weapon detection technology to ensure all guests can enjoy their time with us without concern for their safety. We've also invested heavily in providing casino-wide emergency response training. Our commitment to our guests is clear, and we think that commitment is what makes our properties the premier
gaming destination in our area.
Bruce McClure, General Manager
Rock & Brews Casino Braman
Braman, OK
rockandbrewscasinobraman.com
KEY ELEMENTS: As the General Manager of Rock & Brews Casino Braman, I am proud to share that what sets our casino apart from others is partnering with a national brand – Rock & Brews. The Rock & Brews Brand increases traffic and revenues to our gaming floor. Our property is a one-of-a-kind, rock-inspired casino, restaurant, and entertainment center. Rock & Brews provides a high-energy atmosphere for guests of all ages with over 500 slot machines, great music and entertainment, quality handcrafted American food, and an unrivaled selection of craft and international beers. We have successfully integrated a dynamic entertainment element into our gaming experience. We create a vibrant and electrifying atmosphere that keeps our guests entertained, playing longer, and coming back for more excitement, giving us a competitive edge in the market.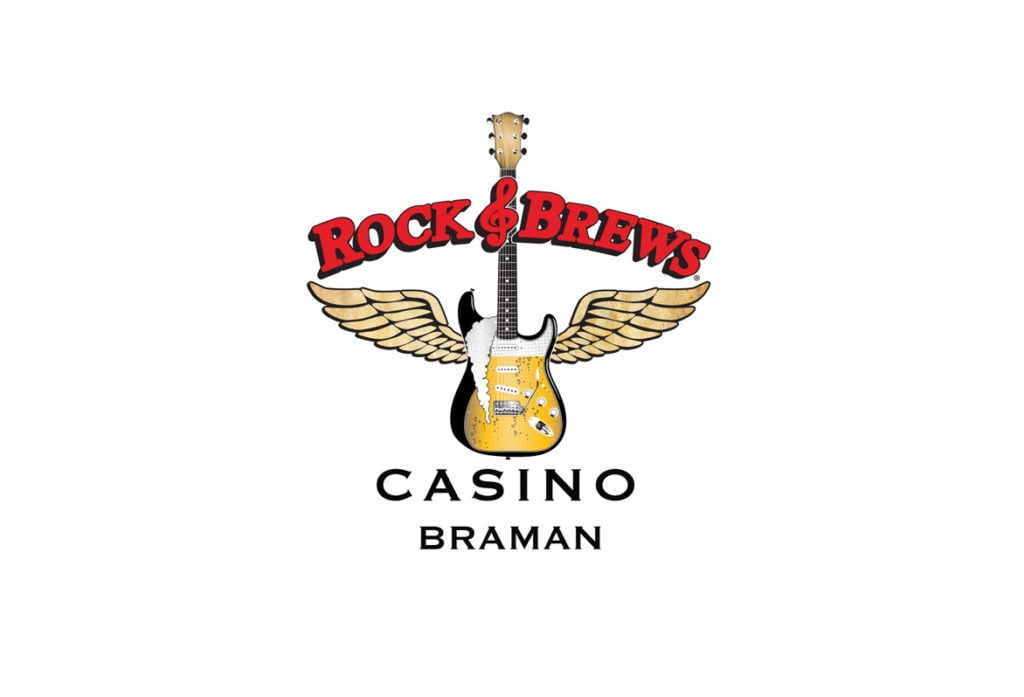 Another key element that sets us apart is our innovative collaborations with rockstars such as Paul Stanley and Gene Simmons, Jon Bon Jovi, Alice Cooper, and Rick Nielsen, to name a few. Last month, the partnership with Rick Nielsen of Cheap Trick and his ROCK'N Vodka resulted in a special meet and greet with Rick Nielsen, which attracted hundreds of new casino players to Rock & Brews.
NEW TECHNOLOGIES: To elevate the guest experience, we have added the latest and most popular games to our energizing rock n' roll gaming floors, along with advanced player technology through our player rewards program. This allows us to track and understand the behavior of our players, reward them, and to guarantee their experience is personalized, resulting in increased frequency.
Rock & Brews Casino Braman's uniqueness lies in its vibrant atmosphere, collaborations with rockstars, and commitment to guest experience through elevated gaming. These elements combine to create an unparalleled and unforgettable experience for our guests, positioning us as a standout destination in the Oklahoma market.
Robert Waller, CEO, Pawnee Tribal Development Corp
StoneWolf Casino
Pawnee, OK
stonewolfcasino.com
KEY ELEMENTS: The things that set our properties apart from our competitors is explained in our mission statement – "Southern hospitality with endless entertainment."

We pride ourselves on having the friendliest, most fun and most helpful staff on the floor at all times. We spend countless hours recruiting, training and retaining the best people in the area. We strive to take Southern hospitality to the next level. Our staff exemplifies our main core values of respect, accountability, integrity and loyalty.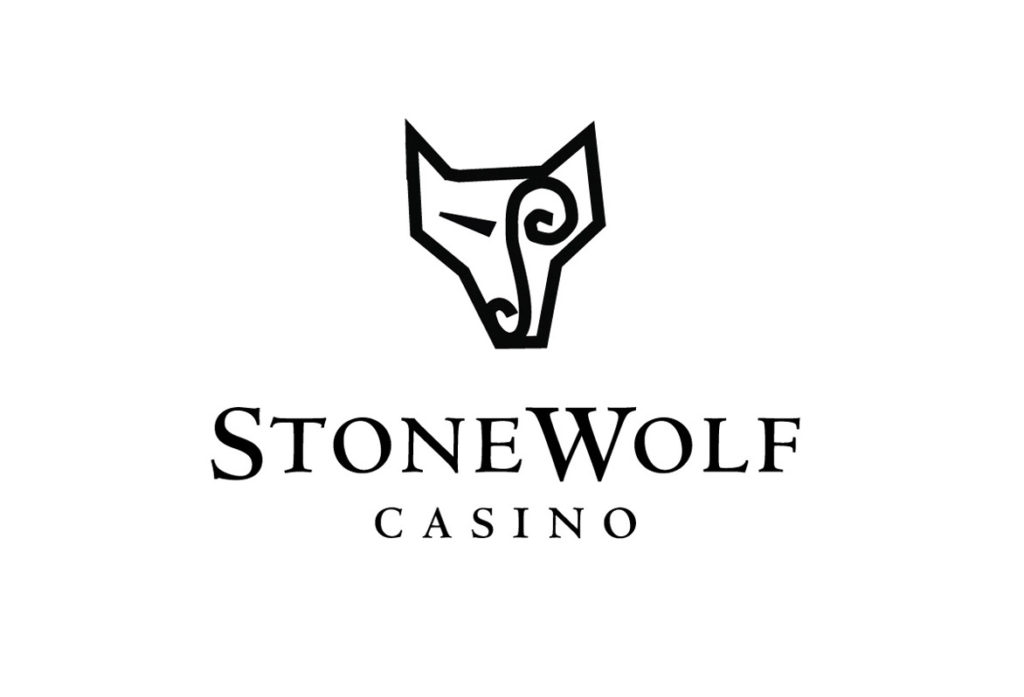 We do our very best to have the cleanest casino in Oklahoma. Our staff is always coming up with new and innovative ways to make our place feel like home to everyone who visits. We are in the entertainment business, which means we must give our customers endless options when it comes to fun and exciting activities. We are developing a new 20-acre piece of property directly behind our casino that will be a park-like setting called Stone Wolf Park. We will have a jogging trail, pavilion, park benches, picnic tables, splash pad and arcade. We will hold concerts, car shows, tailgate parties, craft fairs, cookouts, karaoke nights, movie nights, and more at the park. We also have the OSU football pregame shows broadcast live from Stone Wolf Casino every game day.
NEW TECHNOLOGIES: New technology at our property consists of new state-of-the-art kiosks that will do everything a cage cashier does. This will be very helpful in reducing labor costs, especially at our two smaller facilities (The Trading Post Casino in Pawnee, OK, and The TeePee Casino in Yale, OK). We are also studying and comparing the different cashless systems on the market right now to see which one is best for our customers.
Jack Parkinson, General Manager
WinStar World Casino & Resort
Thackerville, OK
winstar.com
KEY ELEMENTS: WinStar World Casino and Resort offers 10,400 electronic games – more than any other casino in the world – and our patrons appreciate the variety of options across our nine gaming plazas. The adjacent hotel features 1,700 rooms designed to meet and exceed every expectation across four different towers. There are more than 20 onproperty restaurants to choose from, and the multitude of food and beverage options is sure to satisfy any craving. As a companion to our classic Terrace Pool, we recently completed our new five-acre Cascades pool complex, which includes six different pools, 350 lounge chairs and 25 luxurious private cabanas. We also just debuted the 26,000 sq. ft., two-story WinStar Spa with world-class aquathermal amenities and the finest European-made equipment, including a massive hydrothermal tub built in Lithuania, saunas built in Germany, and heated ceramic loungers built in Austria. The hydrothermal tub features a gorgeous stone-effect back wall and indirect lighting that creates tranquility in the space. Coming soon this fall, we are excited to open our brand-new 6,500-seat event venue, Lucas Oil Live. This state-of-the-art venue, which includes a club lounge with dedicated servers and a private lounge, promises to be one of the finest performance centers in this region of the U.S. Plus, further out on our grounds, we have two 18-hole championship golf courses with a newly renovated clubhouse, as well as a golf academy offering both private and group coaching with the latest in golf training and swing measurement technology. Finally, our RV park provides a pool, basketball court, horseshoe pit, event pavilion and meeting space, and a new retail space for all of your RV needs. Wherever you turn at WinStar, there is a host of options for excitement and quality entertainment galore.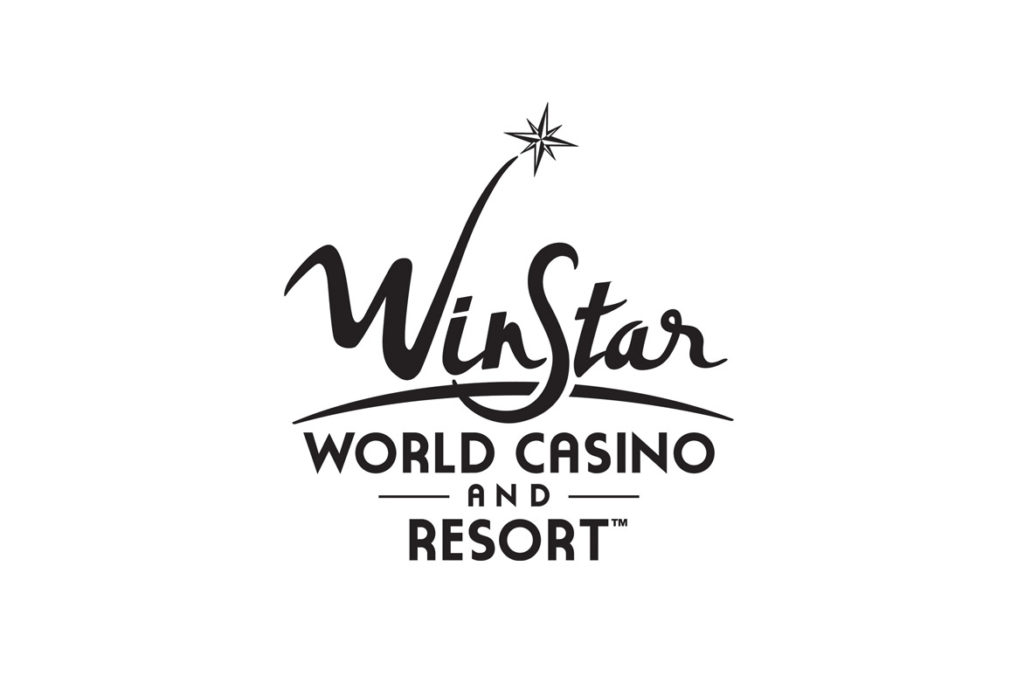 NEW TECHNOLOGIES: Our My WinStar App is specifically designed to take our patrons' experience to a higher level. The My WinStar App allows guests to track their rewards points, promotional offers, and win/loss statements, as well as provide easy access to the answers for frequently asked questions. Wayfinding digital directories help our patrons navigate throughout the facility, whether they're on their way to the casino floor or to a show at Lucas Oil Live.