Distinguished members of Indian Gaming magazine's Editorial Advisory Board share their insights and predictions for the coming year. Here is what they had to say…
Dike Bacon, Principal/Planning and Business Development Leader
HBG Design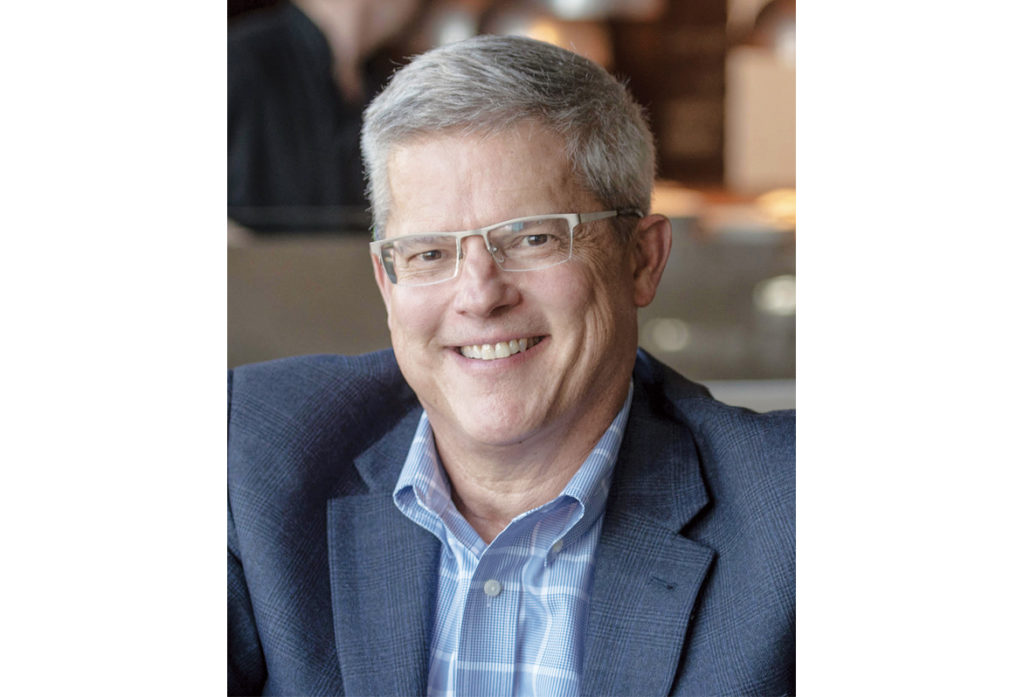 The Indian gaming industry continues to enjoy robust velocity post-COVID. It seems there are always some sort of external circumstances weighing on the industry like recessions, or virus safety protocols, or the cost of construction, but Indian gaming has historically shown considerable resiliency. The industry typically just barrels through whatever the current headwinds happen to be.
Competition in most markets will continue to be intense. Numerous properties large and small across the U.S. are elevating competitive advantage by renovating and expanding or proposing new projects for 2023. An interesting bellwether is often the strength of the gaming tradeshows. The IGA Conference this year in Anaheim was very well attended and the G2E show in Las Vegas almost hit pre-COVID attendance numbers. At both shows, the overall industry buzz was exceptionally optimistic.
Inflationary pressures, materials availability, shipping delays, cost of money, and the resultant impact to overall development costs will persist in 2023, but seem to be easing. Aggressive owner/architect/contractor teams will continue to explore creative cost control strategies to get projects designed and built. One very effective strategy is to work closely with a client's operations team to identify and eliminate superfluous or unnecessary square footage anywhere on a property to keep overall costs down. Another activity is the aggressive sourcing of products and materials. Transportation costs have soared and may remain unusually high through 2023. Products that meet the construction schedule and can be sourced closer to a project, can cost considerably less. Domestic made goods have become increasingly competitive.
Labor and staffing shortages will continue to pressure the gaming and hospitality industry in 2023 and beyond. In many markets, the shortage of labor is critical. Guests will always demand a great product or hospitality experience regardless. We have come up with efficiencies and initiatives that result in lower labor demand such as designing facilities that are easier to maintain; guest rooms that are easier and faster to clean; bar and restaurant concepts that require smaller staffs to effectively operate; and/or the implementation of new technologies to speed check-in and check-out.
Pent up customer demand in most markets continues to be quite strong, and thankfully, the industry seems to be firing on all cylinders heading into 2023.
Tracy Burris, Executive Director, Office of Public Gaming
Muscogee (Creek) Nation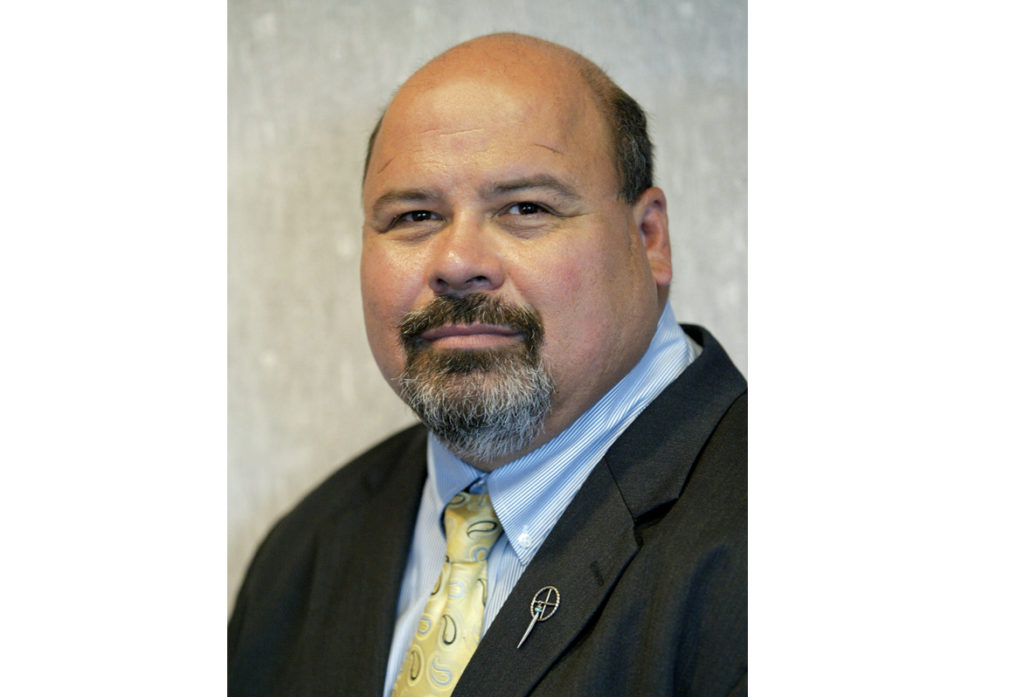 I am looking forward to watching the continued growth of Class II gaming throughout Indian Country as the use of new technology is introduced, including wireless options. We are already seeing use of cashless systems and digital wallets create the need for alterations to standards nationally and at tribe level. Using these types of systems implements lessons that we learned during the COVID pandemic and would assist with prevention of extreme closures in the future. These new technologies broaden the types of applications to which they can be applied and expands the numbers and types of different tasks they can accomplish. They also create new complications for protecting our back-of-house systems. Cybersecurity will continue to be a challenge faced by our properties, both brick-and-mortar and the growing online environment.
We have taken on the challenge to use cashless systems and digital wallets, so what is next? We have to integrate systems that haven't been previously used at our properties to supplement our current systems. One of the new technologies I am most excited about is geofencing. As a geography major at Oklahoma State, I learned how communities, states and even nations are structured around natural landmarks and political boundaries. I look forward to using this technology to identify our tribal and state boundaries and keep our games attractive to players to the maximum extent possible. Integrating our systems with geofencing will require collaboration with cellular providers and app/web designers to keep the game working on a wide variety of devices. Another benefit of our developing technology is the added security we gain through the use of technology tools, such as facial and weapon recognition programs. While this technology has been around for a while, now in the online digital environment, we can justify the need for it to keep people playing games and to assist with incidents that occur on the property (including parking lots and garages).
My call to action for 2023 is for the National Indian Gaming Commission (NIGC) to review and make changes to the Minimum Internal Control Standards (MICS) consistent with the new cyber environment. This will take collaboration with Tribal Gaming Regulatory Authorities (TGRAs) and gaming operations. These conversations should not detract from but continue alongside two present and important issues already being highlighted by the NIGC – human trafficking and active shooter. NIGC has been leading the efforts to keep these concerns at the forefront of discussion, and Vice Chair Jeannie Hovland, with her advocacy and leadership on human trafficking, has done great work bringing attention to the impact this issue has on our Native women and children. I thank Chairman E. Sequoyah Simermeyer for how he responded to the COVID pandemic, including concerns raised by TGRAs, and how he led NIGC and his team in providing resources to guide those discussions with tribal leadership and the TGRAs.
2023 will bring new challenges and celebrations with new technology impacting our gaming systems, the possibility of a new NICG Chairman, continued advocacy for issues that impact us and much more. I am ready for the new year.
Michael Capen, Gaming Consultant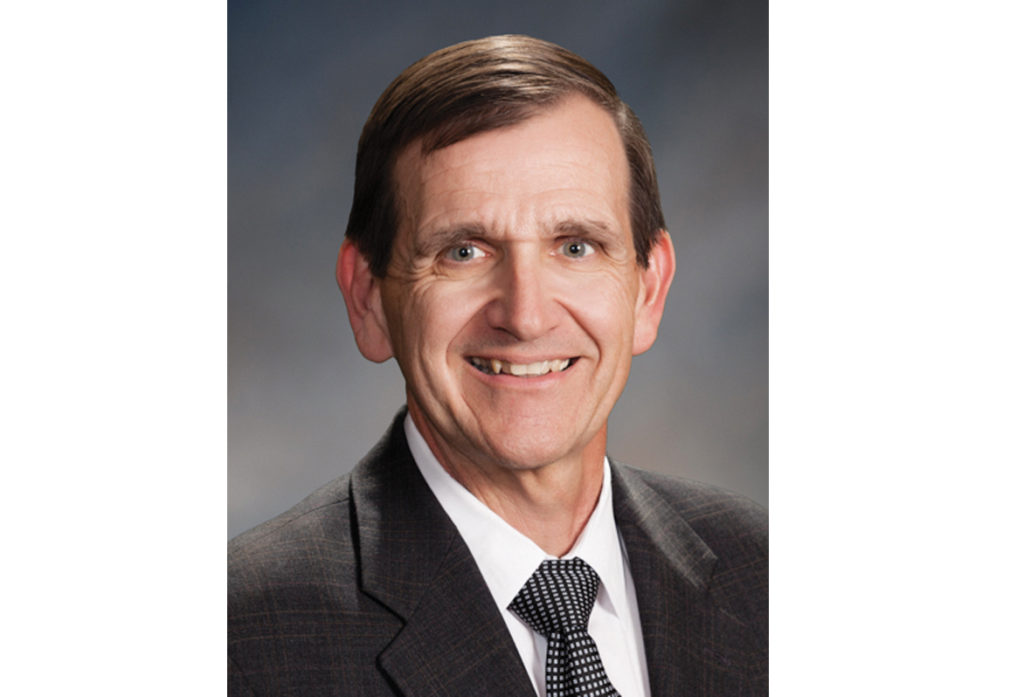 2023 will be a year in which the importance of taking a new strategic look at all tribal gaming operations will be imperative. While COVID is still with us, it will not be the driving factor in increasing revenue, but lessons learned from it can help tribal nations in planning for their future.
Tribal gaming enterprises saw patrons return in 2022 spending money at tribal casinos across the country with pent up demand. Gaming shows saw increased attendance and G2E in October was a huge success. One of the comments that I heard time and again at G2E was making comparisons to 2019 and pre-COVID. While this is understandable, a lot has changed in the past three years that it is important to consider when developing a strategic plan for the next five years.
Three areas that need to be focused on are employees, new innovation and the economy. This past year has shown us that employees are the heart and soul of every successful business. Hiring and retaining good employees is imperative in keeping gaming operations growing. Tribes have always been leaders in treating their employees with respect and providing them the tools they need to succeed. With low unemployment, key employees will always be in demand and there will always be turnover. This will require new thinking on how to hire, train and retain employees.
Gaming innovation did not stand still when COVID shut down or severely reduced the operations of tribal casinos. Tribal casinos have new technology and manufacturers to consider in their planning process for their future operations. This will present challenges with regard to what technology to implement and which manufacturers to do business with. Casino and regulatory staff will need to work closely together to bring new technology to the gaming floor in an efficient and safe manner.
The economy is a factor in how customers spend their entertainment dollars. With rising prices for staples, like food, transportation and housing, and rising interest rates, customers will be faced with a decision on where and when to spend their money. Providing service and value to customers will be more important now than ever to make tribal casinos the destination of choice.
Tribal leadership built highly successful enterprises because of their ability to plan for the future and implement those plans. 2023 will be the time for leadership to look at the plans they currently have with a fresh look based on what has happened the past few years and what is happening now. This will ensure a record year of Indian gaming revenue for 2023 and set the foundation on which this revenue can be expanded on in the future.
Andrew Cardno, Co-Founder and Chief Technology Officer
QCI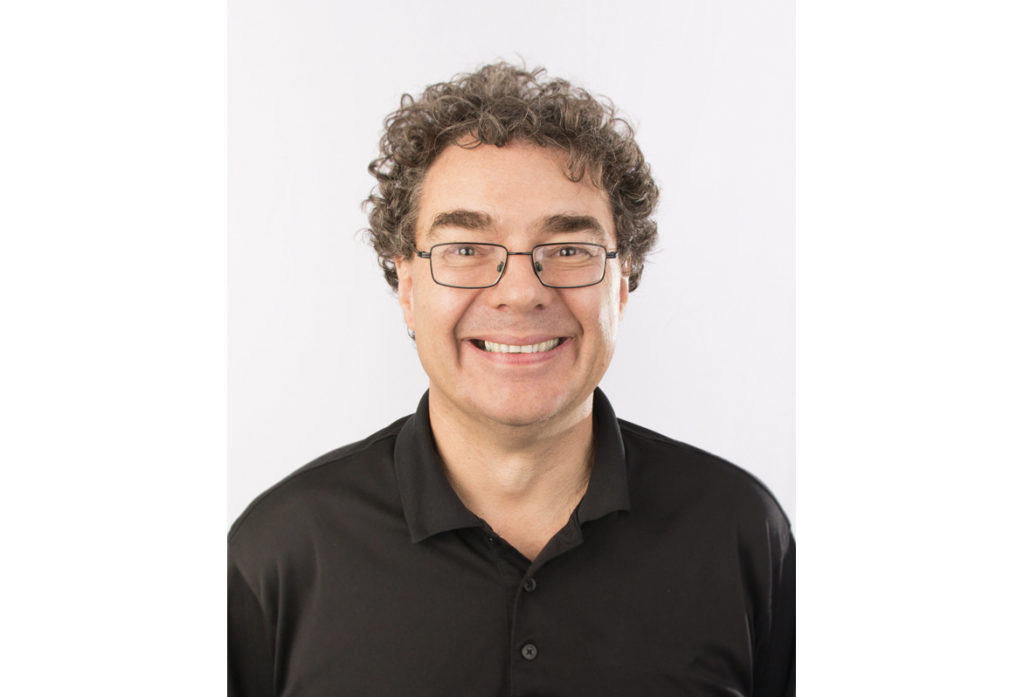 2023 is a year where we can see the continued impacts of three major factors ­– the environment, the online world and outside actors.
First, the environment will continue to be so volatile that forecasts and plans become almost impossible. This opens the door to scenario planning around different eventualities. In a pre-COVID world, business plans could be based on the prior year's numbers and allowing for growth. This pre-COVID method of forecasting is just not viable in a world where overall economic forecasts seem to range from a recession to a high growth period. In addition, we are seeing diversification of betting behavior with rapid growth in online gaming, sports betting, electronic table games and other gaming spend areas. There are dramatic shifts in demographics of gaming customers. The emergence of millennials as gamers has brought a completely new kind of customer profile, one that is more technologically enabled – with entertainment expectations based on theme parks and streaming media. The final part of this mix is that investments in resorts has established Indian gaming resorts as leading entertainment venues, where customers are drawn from much wider areas with greater diversity of entertainment expectation. This continues to drive a national "brand" expectation for tribal resorts around type and nature of entertainment experience.
The second factor is the rapid diversification of the industry, with new sources of customer interaction driving new customer streams and new behavioral patterns, connecting brick-and-mortar data with the online world. This extension of the gaming experience into the online world dramatically shifts brand location of the tribal resort from local or regional destination to continuous engagement model. While traditional markets see slow and steady growth patterns (say 3% yearly growth) online markets can grow explosively, and this will place considerable pressure on operational teams within the resort environment to handle the business requirements of a fast-moving online world. This move to online experiences introduces new sources of competition where the integrated resort and online world are interacting with the same customers. The impacts of this competition in 2023 will see Indian resorts adopt new strategies and approaches, including more tribal nations setting up partnerships with outside providers or building separate business units for the faster moving business strategies.
Third, is the continued involvement of outside actors in attempts to govern the diversification of gaming. The door for this governing influence is opened by the move to integrated online services and the "physical" location of these online services being outside of tribal lands. These outside parties will extend their influence into everything from cyber protection investigations to privacy rights management to being involved in the economics of the diversified businesses of tribal nations.
Chris Creasey, Director
Tutor Perini Building Corp.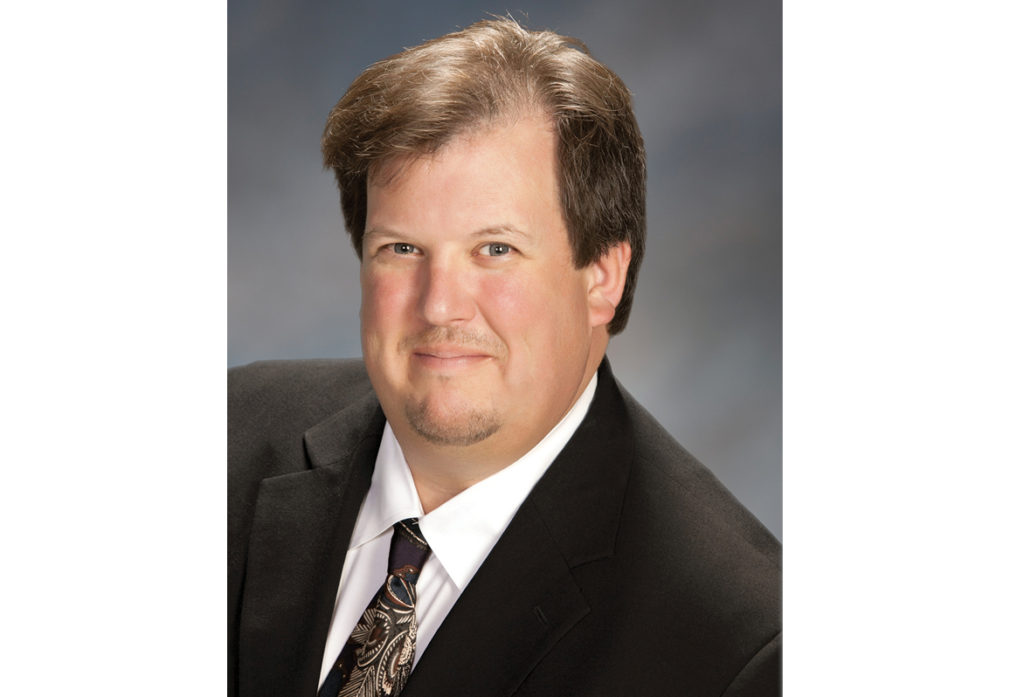 With the old design, bid, build method, projects are dragging out, and are over budget. Everyone is trying to get their doors open faster, and the way to do that is with a design-build or design-assist method. I'm seeing more of those requests for proposals (RFPs) coming out. I've heard of about four RFPs that are going to be out in the first quarter using that exact same methodology of doing a design-assist or design-build.
In the coming year, we will see a continuing trend towards multi-use. How can a venue be turned into a sportsbook very easily, for instance, and how else can the space be used when it's not active as a bingo hall, nightclub, or something else? New ideas will come out of this trend as people continue thinking out of the box. Some theatrical showrooms, for instance, are being designed to handle a second type of theatrical show. There's a little more upfront cost, but an operator can get more bang for their buck because they are using the space more.
The industry will see more new builds in 2023 than 2022, but also a lot of properties are remodeling their existing amenities because they haven't refreshed in a long time. Trying to keep up with the Joneses, if you will. There's also a lot of expansion going on. Existing properties with hotel occupancy in the high '90s are adding hotel rooms. With compacts being renegotiated, especially in California, people are looking to add gaming floor space as well. In California, sports betting is dead for right now, and everyone's focus is going back to, 'Okay, we've got our existing property. What do we do?'
Finally, as an industry, we must encourage younger people to get into the trades, because our labor is aging out, which means labor costs go up because you don't have as many people to do the work.
Beth Deighan, President
Casino Careers Division of Hospitality Online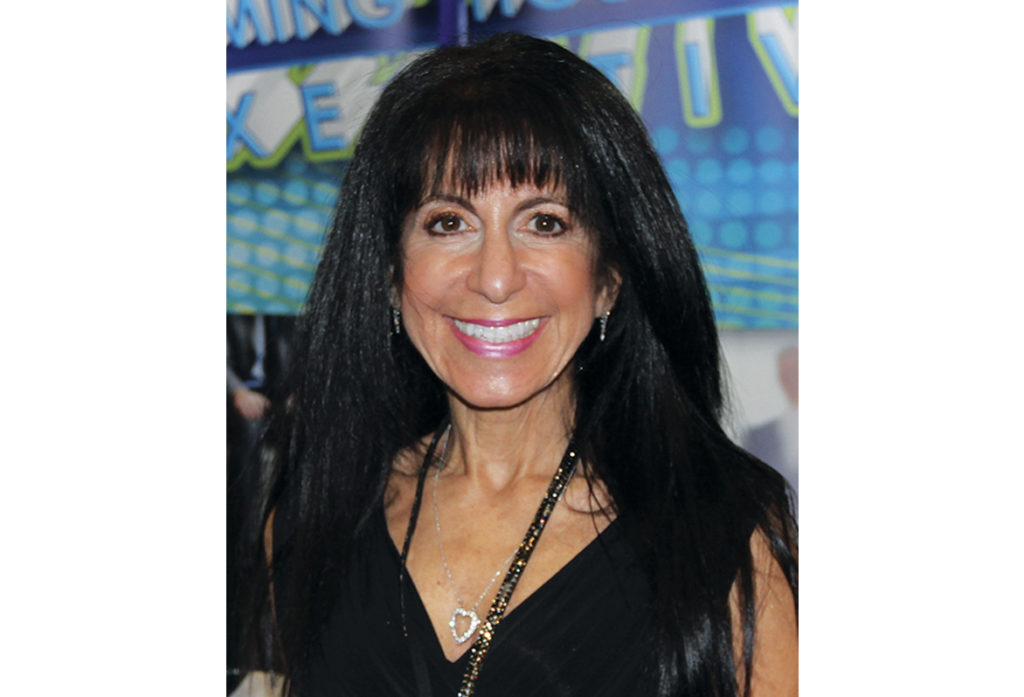 As a talent acquisition executive, I've had the opportunity to discuss with corporate and human resources management what they perceive to be the biggest workforce challenges they experienced this past year and anticipate in 2023.
At the top of the list is attracting and retaining top talent. Other concerns are keeping up with the pace of digital transformations, maintaining employee morale while undergoing organizational change, combatting 'quiet quitting' and building a positive and engaging work culture, where employees feel like their opinions are valued and they are empowered to make decisions.
This year, many positions have gone unfilled, placing more work and responsibilities on other employees, creating fatigue and low morale. Indian gaming operators understand that to attract qualified talent, they need to better communicate 'what's in it for me' to job seekers. More organizations will create and publicize their competitive compensation programs and generous employee benefits packages in their job postings.
New cloud technologies will necessitate the implementation of reskilling training programs to assist employees to learn new software applications that improve employee efficiency and productivity and help them move into different roles.
Indian gaming employers will continue to develop succession programs to promote advancement within the organization and two-way communication programs to encourage employees to discuss their ideas to improve the company and also foster a work-life balance. An emphasis will be placed on recognition/appreciation and wellness (mental health) programs. Employers will continue to empower employees to make decisions independently and encourage them to communicate and discuss ideas to improve operations or customer service with other employees by providing tools such as Slack or Zoom.
Proactive employers will want to consider the following factors to assess how they are overcoming the workforce challenges: employee net promoter score (how likely it is for an employee to promote your organization to others); employee engagement rate; employee turnover rate; employee retention rate; employee absenteeism rate; training expenses per employee; and revenue per employee (to offset the expenses paid to employees).
In summary, 2023 will be the year that employers focus on elevating the employee experience and increasing software adoption and knowledge to improve employee productivity.
Mike Dreitzer, CEO
Gaming Arts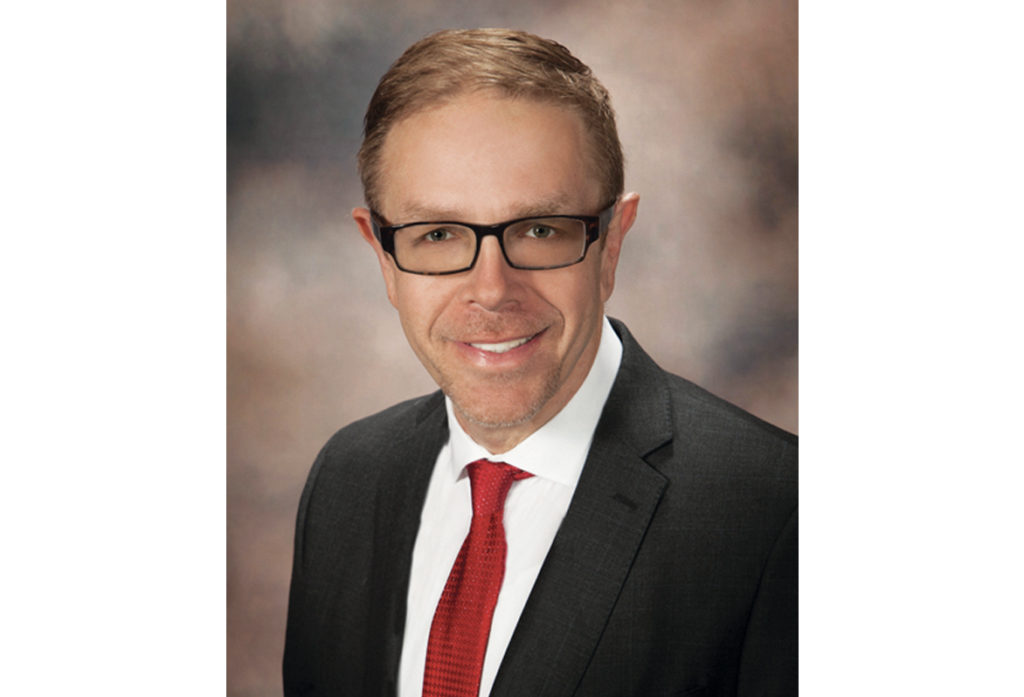 I am very optimistic about the prospects for tribal gaming in 2023. Although stiff economic headwinds loom, tribal gaming has shown time and again its ability to innovate, reinvent itself and be prosperous. Next year will be no different.
On the games front, 2023 will be a year of bigger and better content for tribal casino players to enjoy. Games are more entertaining, feature rich and player friendly, than ever before.
The cashless trend will continue to take hold, although not without its speed bumps. 2023 will likely see some consolidation on the manufacturing side of the business, as efficiencies will be found through some interesting and thoughtful
combinations.
I can't wait to see what's in store. No matter what, at the end of the day, it'll be a great ride. Players across tribal casinos everywhere will benefit the most from the entertainment value, choice and variety they will continue to see across floors.
Grant Eve, Partner
Wipfli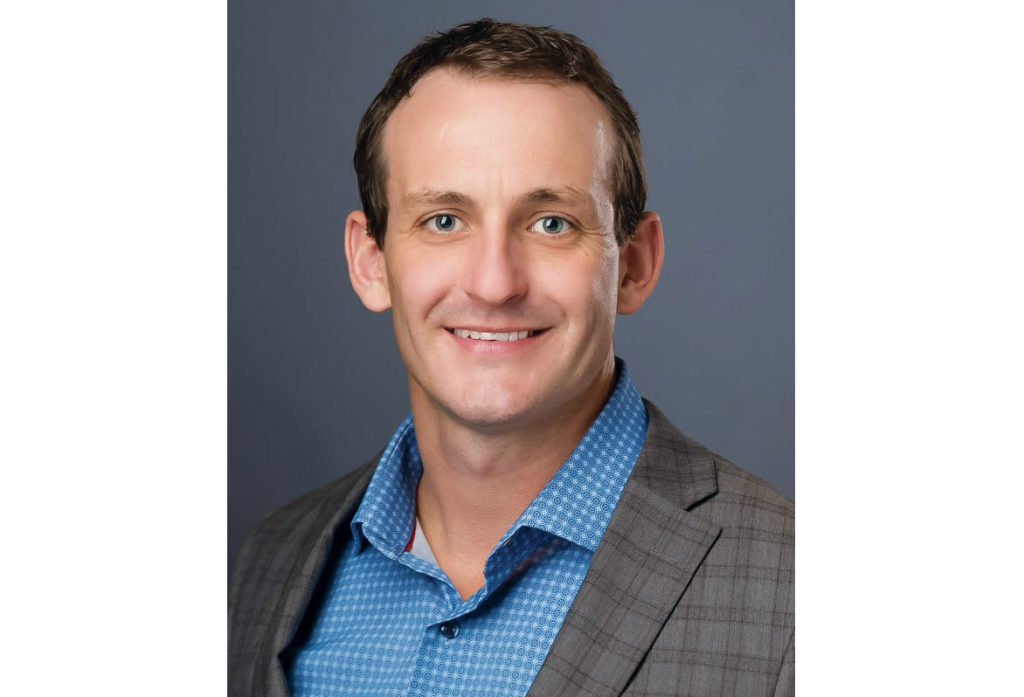 The tribal gaming industry is beginning to return to normal, single digit growth after its post-pandemic resurgence. CFOs are focused on economic trends, particularly the potential for recession and forecasts on consumer demand. Inflationary woes will impact budgetary approaches for 2023 as everyday items, notably food and beverage, have seen significant price increases.
Now is the time to focus on banking relationships, expanding lines of credit and reviewing loan covenants, ahead of economic shifts. Many tribes are projecting an increase in expenses coupled with flat or a slight decrease for 2023. However, most are holding fears of an all-out recession at bay, at least for 2023. It is expected to be more of a soft landing compared to the last recession.
A focus on player promotions will be critical for tribal gaming, as inflationary pressures possibly reduce discretionary incomes. Likewise, fluctuating gas prices will impact tourism. Rural casinos will be challenged to find the right mix of incentives – and the right timing – to respond to a yo-yoing fuel market.
Meanwhile, back offices will continue working overtime (metaphorically and literally) to implement new audit expectations. With GASB 87 going into effect in 2022 and GASB 96 on deck for 2023, tribes are still working out the impact on their lease reporting and financial statements. To complicate matters, casinos are struggling to recruit accounting staff, which is exacerbating the burden for financial teams.
Cashless gaming and sports betting are gaining traction and we should see that market accelerate considerably in 2023. We've moved past the early adopter stage, and new launches are proving smoother and more successful. Many of the casinos we've talked to are in some stage of exploration and eager to learn from peers who have already made the move successfully.
As for other growth and development plans, casinos continue to find themselves stymied by supply chain and labor issues. Capital expenditure projects will continue to operate on extended timelines, as neither construction labor nor materials can keep up with demand. Organizations will have to put down larger and earlier deposits to minimize lead times and secure their place in the queue.
Finally, it comes as no surprise that labor issues will remain a persistent concern. Aside from ongoing recruitment challenges, tribes will struggle with wage compression issues between supervisors and frontline staff. Wage studies may be required to convince board leadership that further wage moves are necessary.
Tribes will continue to explore creative staffing options such as housing initiatives, shuttle services and international student hiring. Updating talent management software could help with recruitment and onboarding. Remote work will expand, where possible, and some tribes may revisit policies that limit hiring to those with tribal affiliation.
Brett Ewing, Principal and Executive Director – Play
Cuningham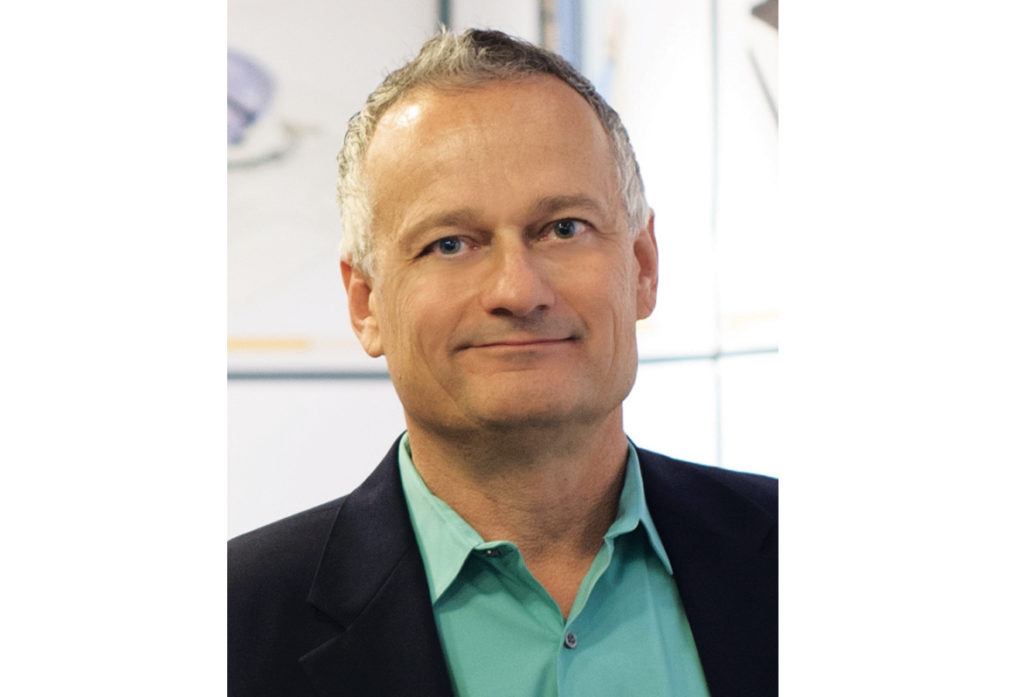 In 2023, I expect to see more notable brands open destinations at Indian gaming industry properties, following a current trend of internationally renowned companies opening regional locations outside of major cities at Native American-owned properties. For example, Gordon Ramsay's newest and largest Hell's Kitchen restaurant is at the Rincon Tribe's Harrah's Resort Southern California. Fully booked before its first official day of business, Hell's Kitchen guests find a full-service restaurant with an elegant bar, exhibition kitchen, plush lounge, Gordon Ramsay hologram, and a selfie-worthy wine tunnel.
Another growing trend that I'm excited to see develop is tribes adding entertainment attractions outside of gaming to their properties. From bowling alleys to water parks, Native American resorts can reach new markets and offer family-friendly fun for all by diversifying their offerings. For example, in Arlington, WA, the Stillaguamish Tribe expanded their Angel of the Winds Casino Resort, adding new gaming, entertainment and dining spaces, as well as a 16-lane bowling alley. The expansive new space allows the property to host bowling leagues and indeed the tribe reported their surprise at the success of this new venture. They also incorporated a flexible 750-seat entertainment space adjacent to the bowling alley, which can open to expand the space and allow guests to experience both bowling and live entertainment at the same time. The tribe has been delighted by the new customers who consider their property a place for their whole family to enjoy.
As economic uncertainty continues into 2023, researchers at the University of Nevada, Las Vegas have predicted a drop in visitation to Las Vegas. While it's too soon to say if this assertion is accurate, it's clear that a downturn in the economy could see casino visitors choose locations that are closer to home and result in greater traffic to Native American properties in 2023. As guests seek more affordable entertainment experiences, these properties will need to expand their offerings.
A further trend I've observed, which I anticipate continuing into 2023, is tribes developing schools, housing, healthcare facilities, and other centers for their communities. The Tulalip Tribes just announced their plan to build their own K-12 school, and the Red Lake Band of Chippewa recently opened Mino-bimaadiziwin Apartments in Minneapolis, MN. This multifamily housing development located in the heart of the Minneapolis Native American Cultural Corridor offers much-needed affordable housing units for Red Lake Ojibwe Band members and local Native American residents. The building features 110 units ranging from studios to three-bedroom units. It incorporates sustainable design, and features a common gathering indoor space, outdoor patio and playground, laundry facilities, and an underground parking level. The housing facility is located adjacent to a major light rail stop and other public transportation to help residents stay mobile.
John Hinton, Principal, Director of Native American Projects
Bergman, Walls & Associates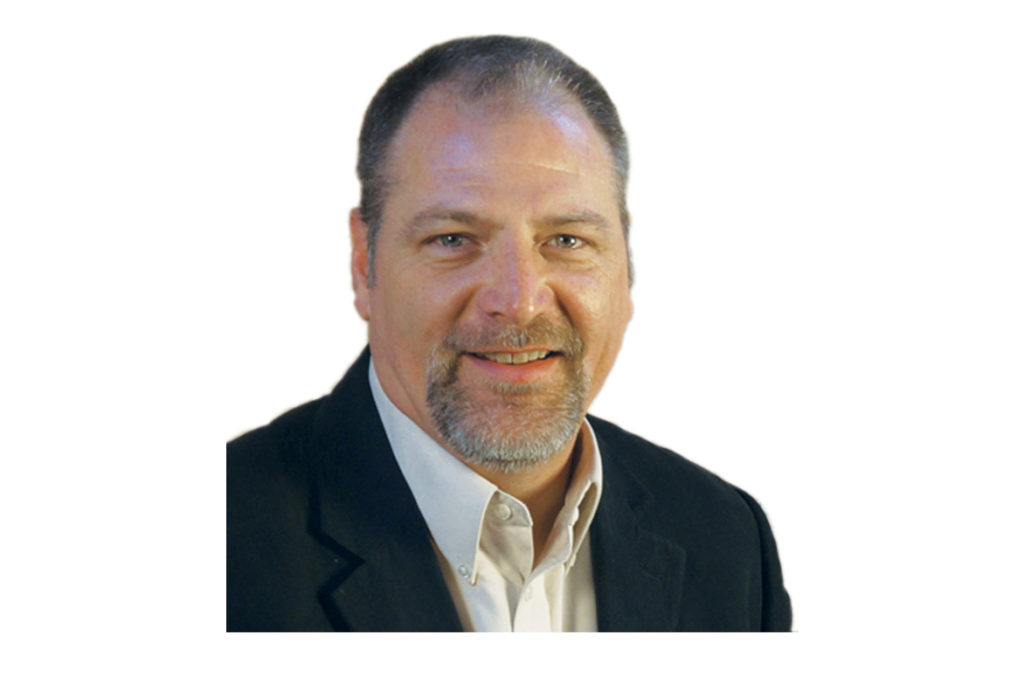 Tribal casinos remain the most visited entertainment venues in their communities, and it is essential to continue to evolve them into destinations that attract patrons from the region and beyond, while creating additional revenue streams beyond gaming.
Despite uncertain economic conditions heading into 2023, casinos are still performing well overall. Casino operators reported record-breaking revenues in the third quarter of 2022, and in the coming year, anticipate a slight decline, but still-steady business. Customers will continue to find value in casinos as an entertainment option, but will expect more bang for the buck, in the form of nicely appointed gaming spaces and a variety of options for dining, entertainment and hotels, and amenities such as spas and high levels of finish.
Construction costs should begin to stabilize and supply issues should improve in 2023, pointing to a good time to bring projects online. Commercial construction activity is projected to report growth of just under 5% this year, and an additional 5.3% in 2023. Smaller properties have been adding gaming floor space, hotels, and event space, with larger properties focused primarily on refreshing and upgrading facilities.
The casino floor remains king in customer attraction, and properties will be renovating, updating, and expanding to keep up with the competition, retain existing clients, and attract new patrons. Gaming floors are becoming more dynamic and diversified beyond slot machines, and should be kept flexible to house new game types and for reconfigurations as customer demands change. Adaptable spaces, designed to accommodate multiple functions, are becoming more common. For example, a sportsbook space can be utilized during off peak betting times for small events; conference spaces can be adapted to performance, gaming or other uses depending on needs.
The popularity of sports betting continues to increase, and sports betting and esports, or competitive video gaming spaces, will start to emerge at more facilities as more states approve sports betting. These offerings create an opportunity to draw younger customers and show them what casinos have to offer – with potential to convert them into long-term patrons.
Casino executives and gambling equipment manufacturers agree younger customers want varied experiences. Facilities will need to incorporate more areas for non-gaming experiences, and we will see more of this in 2023 with revamped dining, night clubs, and other amenities. As well, many casinos have embraced electronic table games, not only to save on labor costs, but to offer a low-stress introduction to games, particularly card games that novice gamblers of any age might find intimidating.
The expectations of the traditional gaming customer also have matured, and keeping slot, table games, entertainment and hospitality areas, and the overall facility refreshed and updated will keep facilities competitive.
During the pandemic, casinos were one of the few entertainment options that remained open, operating under the strictest safety protocols, and giving a stressed populace a welcome respite. Gaming properties gained new clientele as people found that casino resorts had plenty to offer, and the solid gaming numbers generated during that time are proof. The key now is to keep these customers entertained and engaged, so they spend more time on site and continue to choose casinos as their entertainment option of choice.
Kell Houston, President
Houston Productions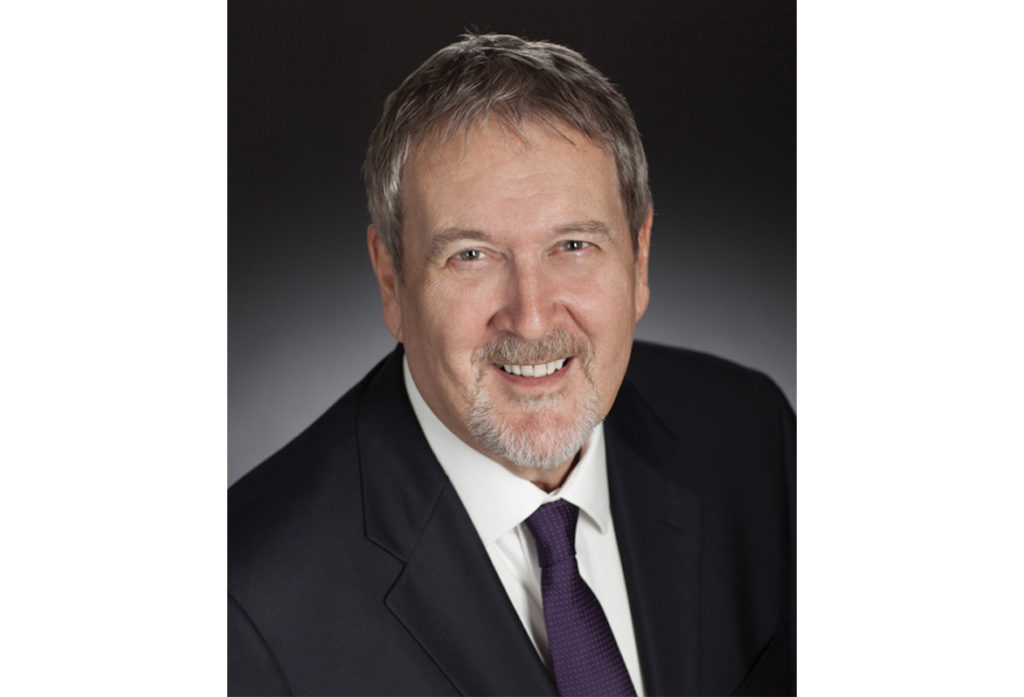 Looking forward into 2023 for casino entertainment is somewhat challenging. A lot of staffing issues at casino properties are still a big issue, so finding enough qualified staffing for concerts and lounges is difficult.
Entertainment has come back a long way this year and 2023 looks to continue with more improvement. I am seeing a lot more diversity in entertainment choices. Name brand game shows, artists with TV exposure, acts like Tyler Henry and Theresa Caputo are in high demand, along with male reviews like Thunder from Down Under. Latino/Hispanic entertainment has grown tremendously and it's not just in the traditional southwest parts of the country. Old school rap and hip hop is very popular and selling out venues across the country.
The traditional rock band and classic country acts are either becoming too expensive or are fading away. Packaging of rock acts has become quite popular, but the price point means these packages are only going into large venues and arenas. The casino entertainment program today has to explore all of those options and look 'outside the box' in 2023. You can see the effects of inflation everywhere and that is really impacting artist costs. Airfares have jumped as much as more than 40% from over a year ago. For an artist flying to their shows, you can imagine the impact. Artists routing tours are getting hit hard with bus costs, driver costs, fuel costs, crew costs, etc. The choices for concert entertainment are going to be more expensive and harder to secure.
Already, agencies are pushing for mutually agreeable offers instead of specific date offers. That can be and already is problematic. 2023 is going to have challenges and planning should start further out. Most likely, quality will replace quantity, so better shows but less shows.
It's amazing how social media has taken over marketing and advertising. The impact from Instagram, Tik-Tok, Twitter and Facebook has changed things forever. The casino business is shifting with the times as younger people are now becoming customers. This will continue to be trend setting in 2023. It will be very interesting to see how Live Nation and Ticketmaster play out in 2023.
So, hold on, it's going to be a crazy ride in 2023!
Jamie Hummingbird, Principal Solvere
Cherokee Nation of Oklahoma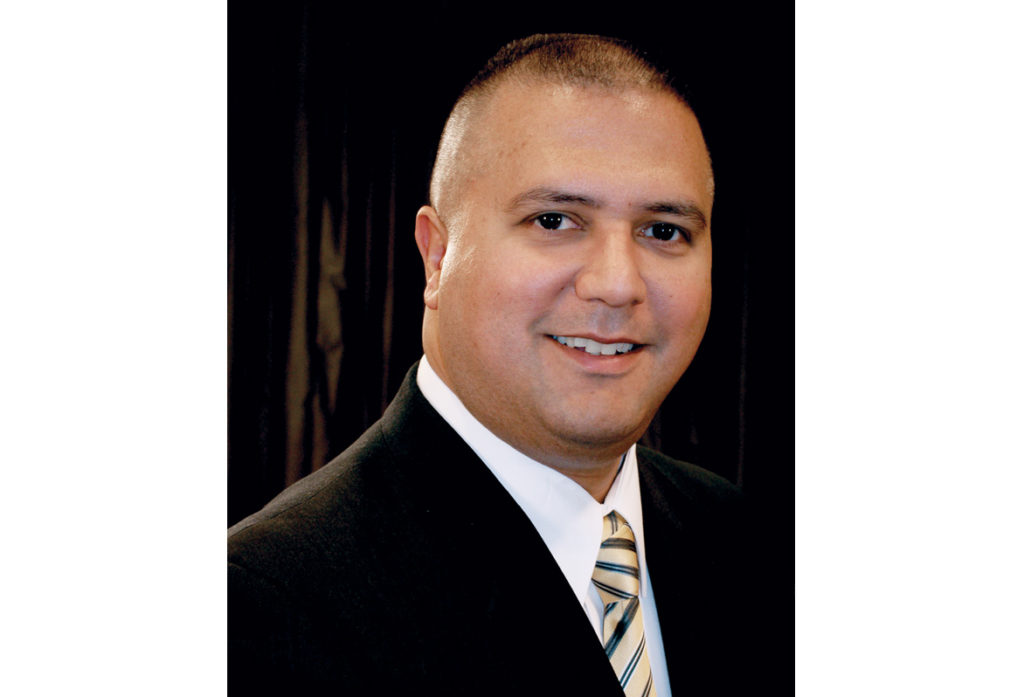 In the nearly three years since the start of the COVID-19 pandemic, the gaming industry is still being affected by the changes brought about by the global health emergency. The pandemic itself and its associated public health and safety concerns, along with the move to adopt emerging technology, have had and will continue to have a lasting impact that will flow into the coming year.
Tribal and commercial casinos will remain at the mercy of the COVID-19 virus and any restrictions associated with increases in case counts due to new variants of the disease. In addition to modified casino layouts affording appropriate social distancing, casinos could continue to expect staffing shortages in all facility venues. In the absence of in-person interaction, I expect casinos to further embrace technology to fill any gaps between the patron and the traditional cage and players club.
Cashless transactions and digital wallets have been around for a few years but are seeing an increase in availability as more casinos and manufacturers ensure that contactless financial transactions are a part of their environment. In addition to the existing FDIC regulations, several tribal and state jurisdictions have adopted regulations governing these types of transactions with more expected to be adopted next year. With casinos seeking more participation from younger patrons who are more likely to use these features, it is understandable that casinos will want to make the gaming experience more familiar and comfortable for them.
The same can be said for online/mobile gaming and sports wagering. These fast-growing segments of the industry have been on a steady incline in previous years and will only continue to grow. A majority of states have authorized sports wagering while fewer states have authorized mobile gaming; however, there are states that have either passed legislation authorizing one or both forms of gambling, or are considering legislation allowing these new forms of gaming into their jurisdictions.
With the introduction of sports wagering, casino operators are starting to see an increase in the number of wagers placed on esports. Although there is not a single recognized esports governing body (e.g., NFL, PGA, FIFA), some U.S. and international jurisdictions are considering adopting or have adopted regulations that would apply to these competitions. This is in an effort to ensure the integrity of the sport against match-fixing, cheating, or having unfair player/team advantages. These features are not without their potential societal pitfalls and security risks.
Regulators and casinos will need to be cognizant of the potential for an increase of at-risk gamblers and be ready to institute prudent responsible gambling polices, procedures, and programs. Each body must also be able to protect patron information and gaming data from unauthorized access, in addition to the financial transactions themselves, by employing robust cybersecurity measures.
I anticipate the year 2023 will be the next bank turn on the roller coaster the gambling industry has been riding for the past few years.
James Klas, Founder & Principal
Klas Robinson Q.E.D.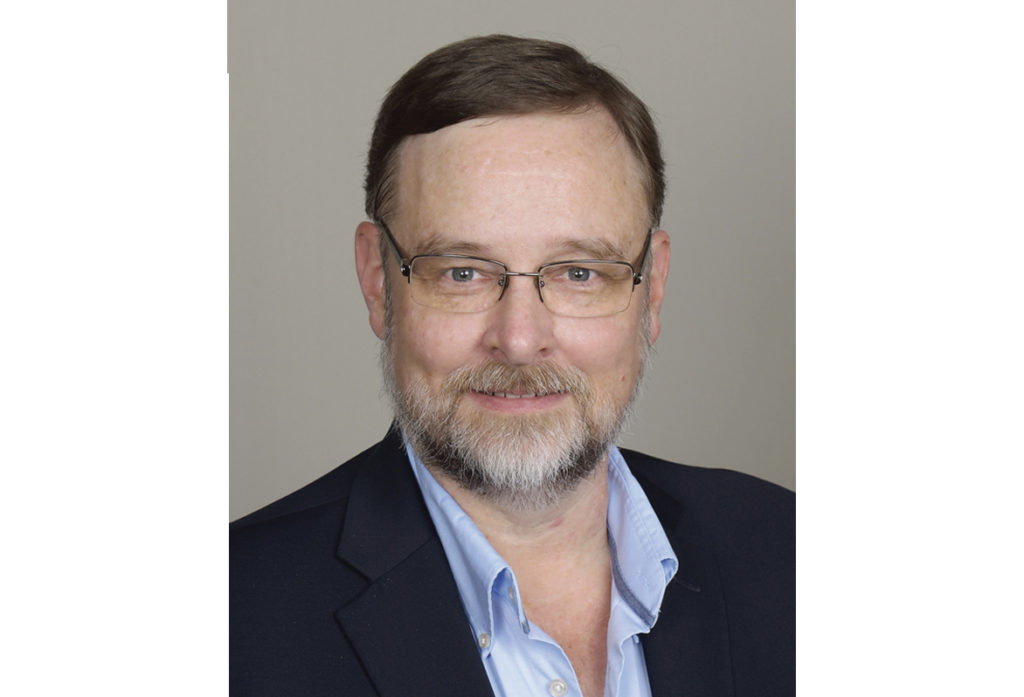 I expect 2023 to be unsettled and uneven, but not necessarily a down year overall. We will almost certainly have a recession in 2023, probably by mid-year or a little before. However, I am expecting (hoping) that it will be relatively mild and of shorter duration – roughly eight months plus or minus. Like the recovery in 2021 and this year, the effects will vary by location and size. I expect greater impacts in the northeast, southwest and west coast, and somewhat lesser impacts in the central plains and southeast. I also expect greater impacts in the middle tier of property size and revenue range with lesser impacts at the top and bottoms.
I have advocated for spending money on anything that is needed and will last, and on focusing on luxury items for promotional prizes during the current inflationary period. By the middle of next year, a pivot will be required for most properties to the exact opposite – conservation of cash and promotional items of more practical use, which are more consistent with a recessionary environment. Even though inflation is likely to remain above the Fed's two percent target through next year, it should drop below 4% during the year and perhaps below 3% by year end.
With price pressures remaining for much of the year and demand stalling due to recessionary pressures, it will be even more important to focus marketing efforts and pricing policies on keeping the upper quartile of your customers happy. Indian casinos across the U.S. found out just how effective such a strategy can be during the early pandemic recovery period. It will continue to be the right posture going forward. Boosting prices but offering more rewards to the higher end clientele offers the best chance of holding performance levels during a period when loss leaders will most likely just lead to losses.
The labor shortage should moderate next year. That does not mean that employment will return at Indian casinos to levels of the previous decade. Rather, it means that labor needs, becoming permanently lower, will be closer to matching available job seekers. Cross-training, team building and hands-on participation by management at all levels will continue to be the point of differentiation between properties reaching their new version of full staffing and those still struggling.
The underlying causes of supply chain shortages should also be resolved, except in limited circumstances. That does not automatically mean that operators will be able to get all of their supplies on a timely and cost-effective basis. A certain tacit acceptance and lethargy has developed in the logistics industry that will require tougher negotiating and close scrutiny by operators to push suppliers and shipping companies to re-up their game. More spreading of orders amongst competing suppliers, switching completely, or refusal of unsatisfactory deliveries will be needed. The good news is that there should be an increase in the number of supply options available and an increase competitive intensity amongst them to exploit.
Knute Knudson, VP Global Business Development & Tribal Ambassador
IGT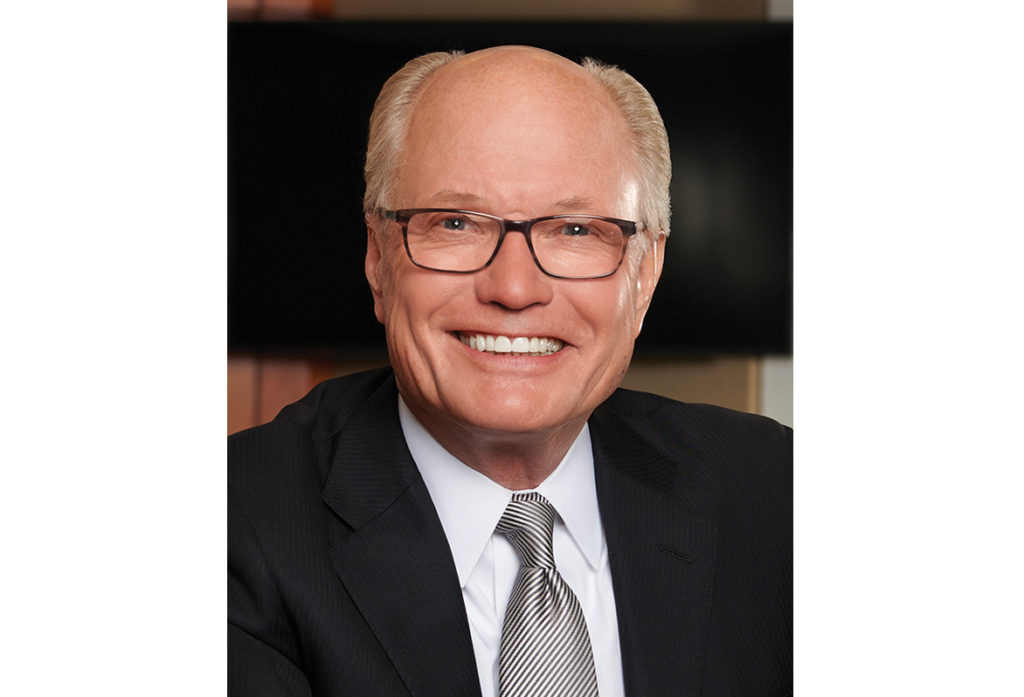 In an evolving global gaming market, the Indian gaming industry continues to demonstrate its resilience. Over the last couple of years, we saw the regional casinos, which are predominantly tribal casinos, performing better than destination locations. Now we are seeing the result of pent-up player demand positively impacting the entire casino gaming industry. Record performance for casinos is hampered only by suppliers' capacity to deliver products and solutions at a pace that meets demand. In order for suppliers to help tribal governments succeed with their businesses and take part in propelling the related support of government services, the gaming industry must continue to deliver compelling innovation that drives operator and player adoption.
One area of innovation that will enjoy continued positive momentum in 2023 is cashless gaming. A great example of an important tribal gaming market embracing this technology was reflected in the October 2022 announcement by Indigo Sky Casino in Oklahoma. The property has embraced cashless gaming innovation, which enables players to have a digital wallet and transfer funds to and from it with a variety of funding sources. This deployment sets an example for Indian gaming about how technology can drive slot play, increase downloads and usage of a casino app, and streamline casino operations and player loyalty programs. It also modernizes the casino gaming experience as consumer demand for digital conveniences gains momentum across nearly every business sector.
Another area of opportunity for tribal casinos in 2023 is of course with the continued legalization of sports betting across an increasing number of jurisdictions. This is an opportunity for the outstanding partnerships that have been built between suppliers and tribal casino operators over the years to propel even further success. Suppliers of sports betting solutions bring good experience in navigating complex regulatory environments and working with a variety of sportsbook risk profiles. This can include support from trading teams across an ecosystem of sports betting solutions for both retail and online sportsbooks. It's truly a turnkey solution for a tribal operator, and as more states embrace sports betting, a viable opportunity to enhance the entertainment experience for players while attracting new ones, expanding demand for hospitality, and further enhancing loyalty programs. There are many great examples of sportsbooks that are achieving strong results for tribal casinos, from Wisconsin to Washington, and 2023 promises to see continued momentum.
We can also look to 2023 and be inspired by the progress demonstrated by new tribal government casino openings and significant expansions such as Hard Rock Casino Tejon in California, Speaking Rock casino in Texas, and Naskila Gaming in Texas.
While the potential impact of supply chain challenges and inflation on the discretionary dollar in 2023 is uncertain, and the related pressure on profitability looms, Indian gaming will continue to embrace innovation and demonstrate the unique resilience that has made it such a strong element of global gaming. I look to 2023 with optimism and enthusiasm and am excited to support our partners in Indian gaming to help ensure their continued success.
Rick Meitzler, President & CEO
Novomatic Americas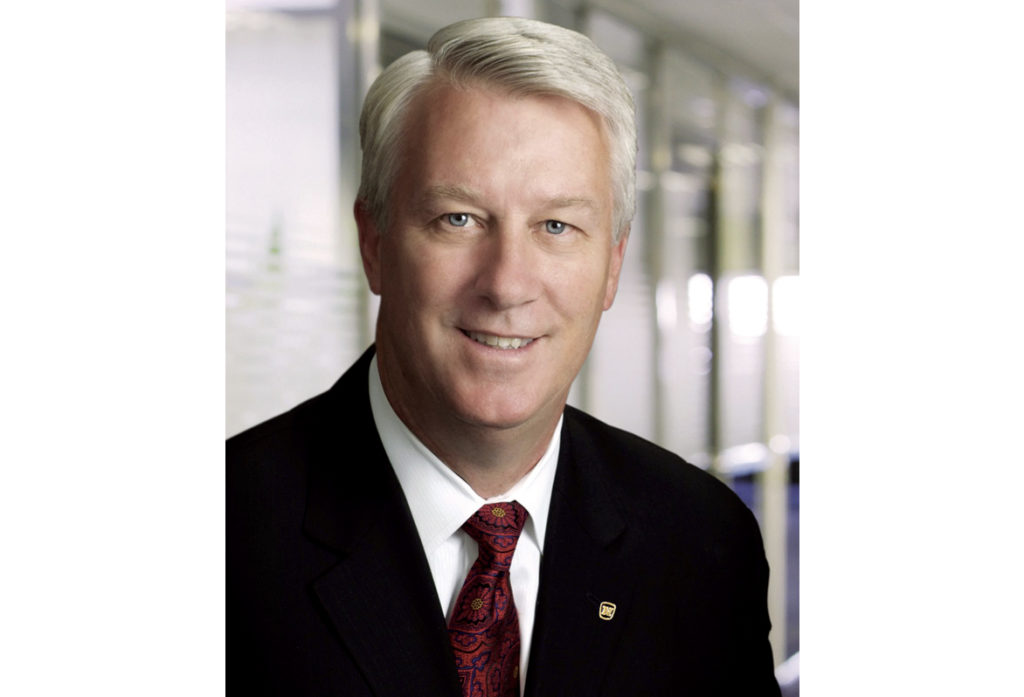 I believe the industry is going to again have an unprecedented year in tribal gaming in 2023. Continued growth has enabled tribal gaming operators to invest directly back into tribal communities at an impressive pace.
Focusing on strategic and thoughtful growth will be a top-tier goal in 2023. Class III gaming and sports betting, vital segments of tribal gaming, will continue on an aggressive growth trajectory.
True collaboration and communication continue to be the key in 2023. Tribes drive continued growth because they have been willing to be patient, take chances, and have been instrumental in expansion. Tribal partners help identify and leverage successful game characteristics to create innovative content and delivery. They constantly share how products can improve so that their investment is grounded in profitability and performance. Smart growth and intelligent investment drives expansion. 2023 will see continued strengthening of successful partnerships.
Sheila Morago, Executive Director
Oklahoma Indian Gaming Association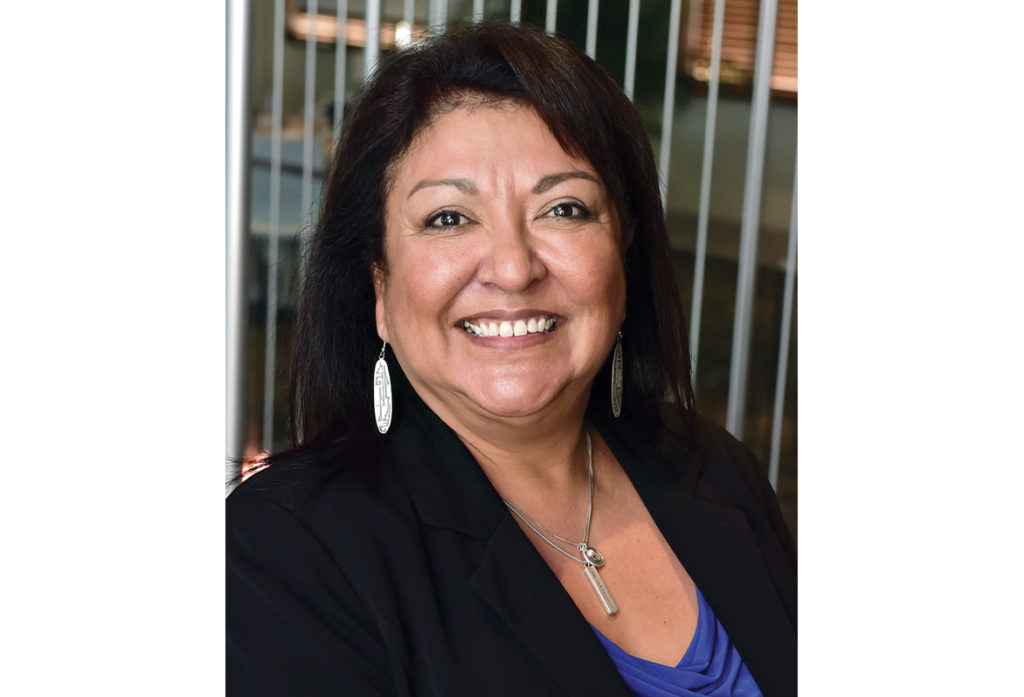 While none of us has a crystal ball, my perspective is that, in Oklahoma and beyond, a key emphasis in 2023 will be all about innovation in Class II offerings. Today's Class II games are versatile, fun, exciting and ever-changing. They also offer tribes a much greater level of autonomy, and no revenue share with the state.
This has always been important, but never more so than now. Politicians have initiated years-long assaults on tribal sovereignty, the crux of which is always the same – they want a greater percentage of the tribes' Class III earnings to flow into their state's coffers. Part of their inherent strength is that Class II games cannot be a part of that calculus because states have limited regulatory powers over Class II.
Similarly, as the legislatures in various states continue to waffle on moving forward with a viable sports betting bill, for example, and other states enact inconsistent bills in the sports betting arena, turning our focus back to re-imaging Class II games to meet the needs of our patrons is a good way to bring them the kinds of new, exciting offerings they'd like to see, while also leveraging and maximizing the advantages to tribes.
The history of Class II gaming is the history of tribal gaming – tribes were offering lively, exciting bingo halls to patrons as early as the 1970s, with the first facility opened by the Seminole Tribe of Florida. In 1987, California v. Cabazon Band of Mission Indians, which sought to shut down gaming on tribal lands, made it all the way to the Supreme Court in the United States which held, as the Cabazon Band had argued, that the state's authority to regulate gaming activity on tribal lands fell outside its powers. This, in turn, set the stage for the federal government to pass the Indian Gaming Regulatory Act (IGRA), which defined the three classes of gaming tribes could operate and determined that tribes are the primary regulators of Class II gaming.
New technology and imaginative new types of Class II games will continue to grow, and that's a good thing. When sovereign tribal nations exercise self-determination and self-governance, they reinvest in their communities and all of the people who live in them.
Kelly Myers, Manager, Client Solutions
GLI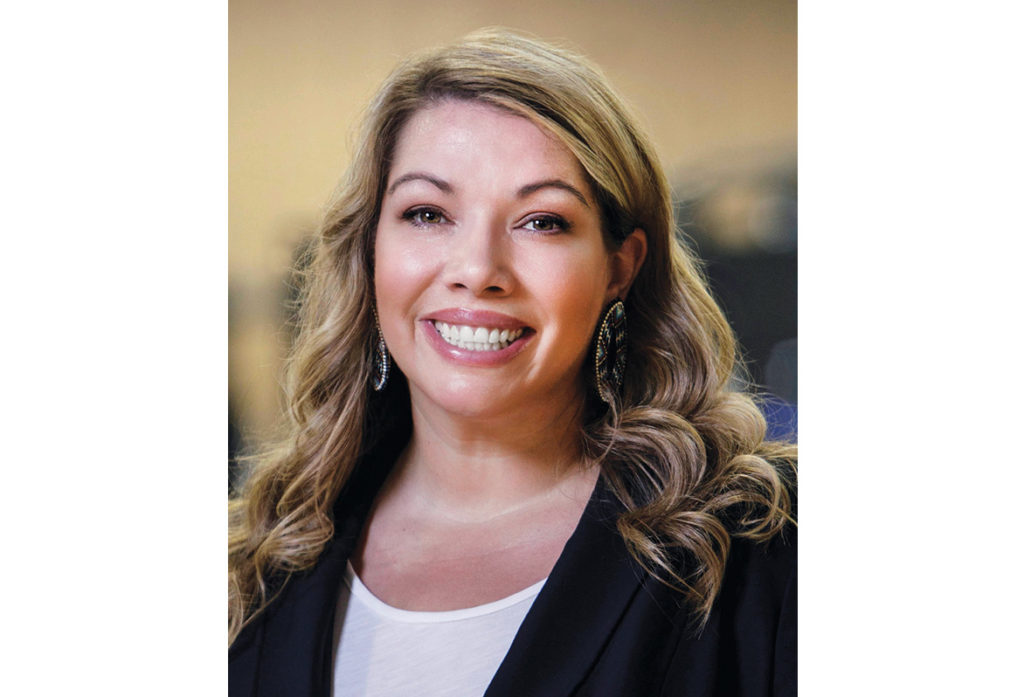 Indian gaming will continue to thrive in 2023, driven by the embracement of new technology. The industry is successfully bouncing back from the pandemic. It continues to adapt to a new technology, such as sports betting and cashless technology. Cashless allows a new generation of players who are comfortable with this technology to become a patron. This is also fueled by various payment and integrator companies who are offering operators more choices in the type of cashless transactions that enable Bluetooth and NFC mobile transactions, giving operators further options of what to place on the floor for their customers.
Efforts to legalize iGaming will increase in 2023. In 2022, the tribal gaming industry saw a large growth in sports betting. Many industry analysts believe iGaming is ready for expansion in new jurisdictions and tribal gaming is ready for these next steps. Developers of all sizes have innovations that will bring continued growth and excitement to the iGaming space.
Hanging over all of this is the need for ever-vigilant cybersecurity defenses. Whether it's mobile, iGaming, or the existing CMS and other active systems, we can easily predict that hacking and other cybercrime efforts will continue to rise in 2023. It is imperative for tribal operators to increase their defenses and protect their data in land-based and online environments.
Victor Rocha, President Victor Strategies
Publisher & Editor of Pechanga.net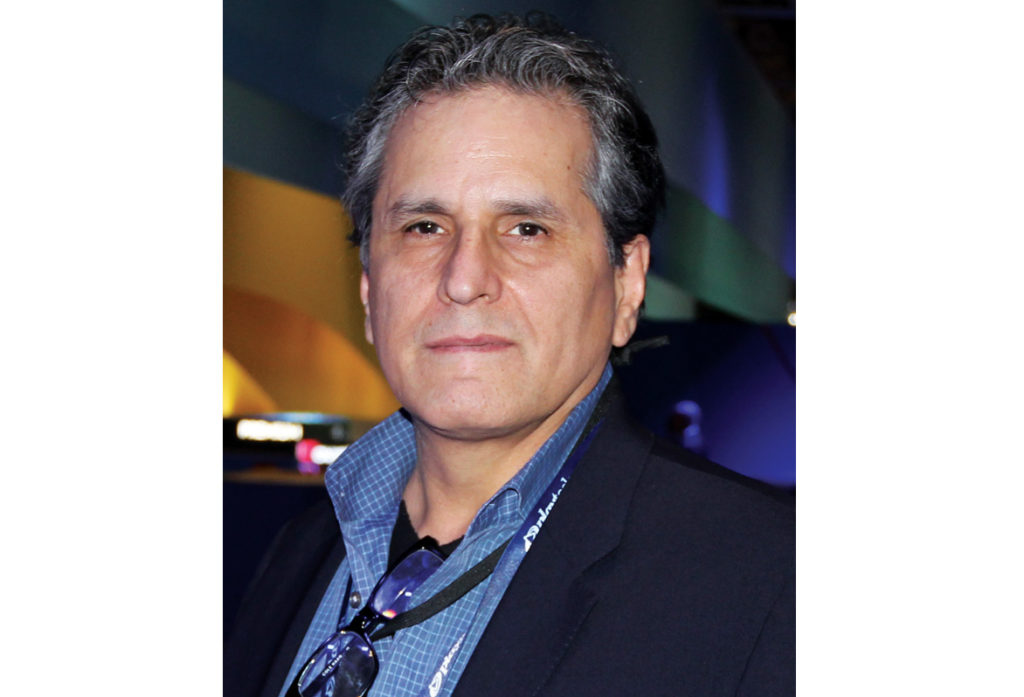 With the spectacular defeat of sports betting in California, I expect the sports betting industry will step back to gather its senses and reevaluate their options for 2023. The path forward for California sports betting is not yet defined, but one thing is certain – California tribes will not back down from another fight. Hopefully, it won't come to that. The stakeholders must get behind the tribal vision for gambling in California. Anything less than that will lead to years of stasis.
Nick Schoenfeldt, Vice President & Partner
TBE Architects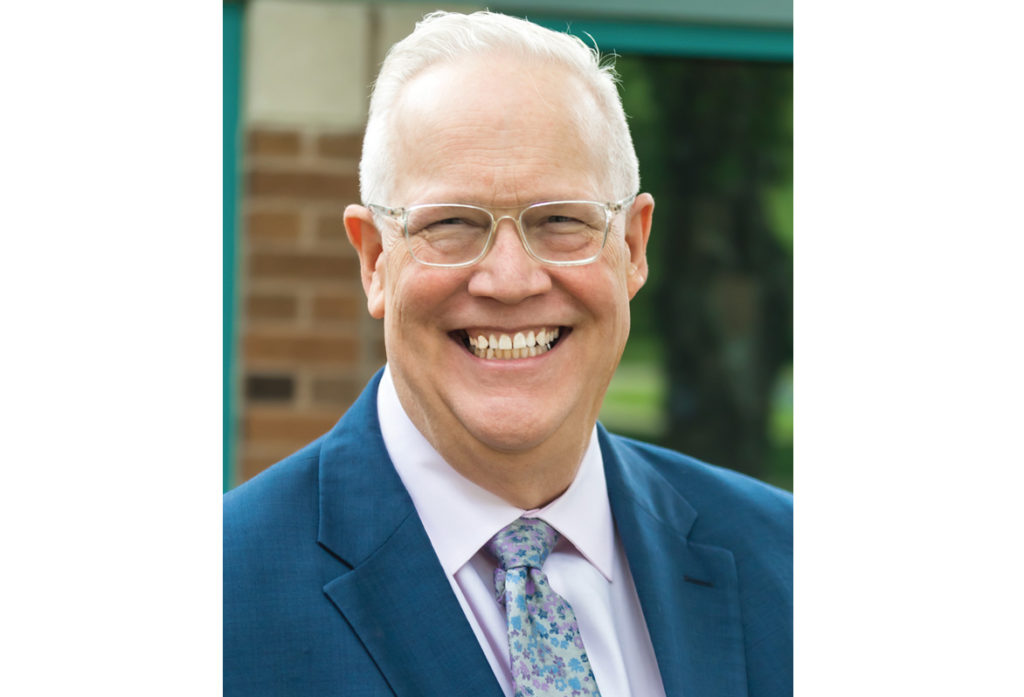 2023 will certainly bring new trends and changes that we cannot predict, however, there are directions where Indian gaming will be moving.
The complete meltdown of the crypto market will certainly modify the method of payment for many. This 1929-style meltdown will have a lasting impact. The disappearance of billions of dollars in wealth will slow the recent excitement around crypto casinos and will impact the other investment markets. In spite of the crypto decline, a cashless casino is certainly in our future.
Esports betting and arenas are the next trend for Indian casinos becoming viable in 2023. Historically, Indian casinos are 'locals' casinos. Because esports appeals to a younger demographic who typically have less money to spend, a flight becomes a simple drive. Designing a meeting or conference space to accommodate esports on the weekend also gives an alternative to have more meeting space during the week. The design and integration of these into Indian casinos will become an asset to the property.
Indian gaming will continue to have to compete for quality people. The need for the right people will weed out some of the applicants, however, better working conditions and higher pay will continue to be needed to attract and keep good associates. There is a lot of investment in associate-based amenities and that trend will continue.
Many are predicting the end of brick-and-mortar casinos. I haven't seen this to be the case. The pandemic showed us how important socializing is to the human spirit. People have sought out interaction in casino spaces more than ever before. While working from home remains a goal of many, the need and desire to interact remains. Socialization is critical to our well-being. Indian casinos provide that link to other people without the investment in airfare. The trend is more frequent visits by a broader variety of people. We feel safer in our own automobiles than in a crowded airplane. We are still seeing warnings of COVID-19 outbreaks, and as they continue, the trend to localized entertainment will be reinforced in 2023.
The last piece of the puzzle is the general economy. If we enter a recession in 2023, it will be the absolute best time to engage in expansion and renovation. Historically, recessions are 18 to 24 months in length, almost the exact time it takes to plan and build a new or renovated casino. Even with higher interest rates, building in a downturn gives a boost to opening when recovery is in sight. I predict 2023 will be a record year for expansion and realignment of the physical facilities.
Ernest Stevens, Jr., Chairman
Indian Gaming Association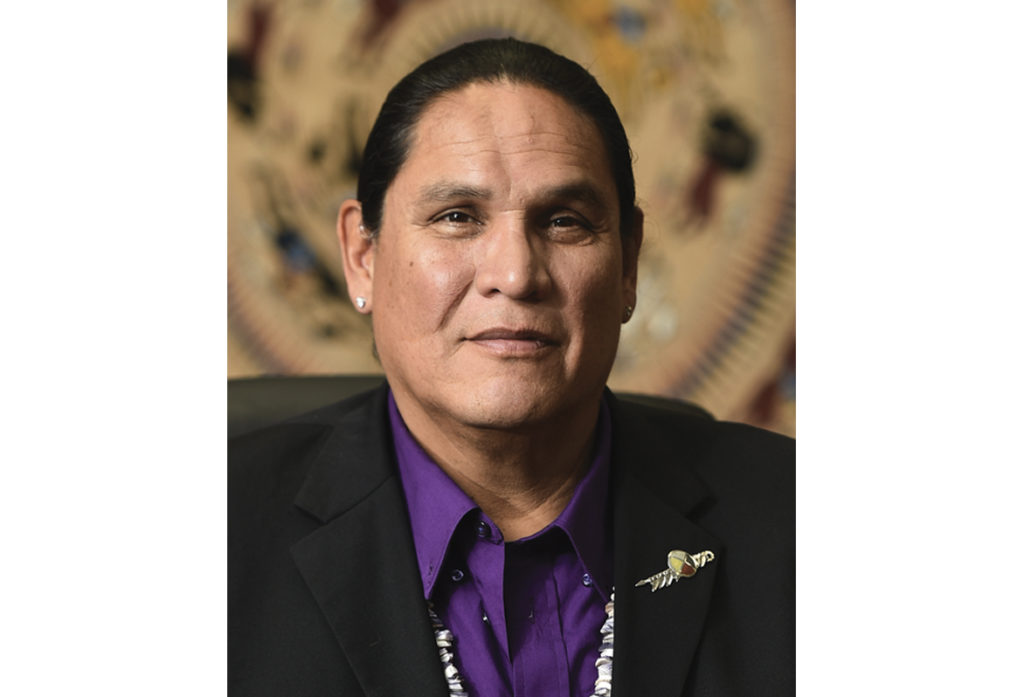 The state of the Indian gaming industry is strong. Thanks to resourceful innovation, world-class regulation, and a focus on public health and safety, Indian gaming revenues topped $39 billion in 2021, increasing 40% over 2020. While we don't expect an equal jump occurred in 2022, we do expect a return to steady responsible growth.
At the same time, we know more must be done to strengthen tribal sovereignty and increase opportunities for all Native communities. Indian Country achieved several policy mileposts in the 117th Congress, most notably the 2022 reauthorization of the Violence Against Women Act, which strengthens the ability of Indian tribes to protect our communities and address the tragic crisis of missing and murdered Native people.
However, Indian tribes are facing a growing number of attacks in federal court that seek to nullify the political status of tribes as sovereign governments. These attacks ignore history, the text of the Constitution, and long-standing legal precedent.
Indian tribes were independent, self-governing entities vested with full authority over their lands. Upon contact, the European nations all acknowledged Indian tribes as sovereigns, entering into treaties to establish trade agreements, form alliances, and preserve the peace. The United States also acknowledged the sovereign authority of tribes through the treaty-making process. The U.S. Constitution reaffirms these treaties and the status of tribes as distinct governments, most notably in the Commerce Clause, which provides that "Congress shall have power to … regulate commerce with foreign nations, and among the several states, and with the Indian tribes."
Two cases in federal court challenge these basic tenets that have grounded and guided federal Indian law and policy for more than two centuries.
Last month, the Supreme Court heard arguments in Brackeen v. Haaland, which involves challenges by states and adoption agencies to the constitutionality of the Indian Child Welfare Act (ICWA). The plaintiffs wrongly claim that the law is illegally based on race and ancestry.
Understanding ICWA requires a look at our nation's ugly past. In the late 1800's, the United States implemented the horrific federal Indian boarding school policy of forced assimilation that took Native children from their parents and homelands. Congress acknowledged the generational trauma caused by the boarding school policy as it debated ICWA. The more immediate purpose of ICWA was to address the then-current practice of state courts and adoption agencies that targeted Native children for separation from their parents and extended families. At the time, 35% of all Native children nationwide were being separated from their homes. Since its enactment, ICWA has worked to protect Native children and Indian families. The Act is widely known as the gold standard for child placement and adoption.
A second case, Maverick Gaming, LLC v. United States, involves litigation raised by commercial cardrooms in the State of Washington making the same false claim that the Indian Gaming Regulatory Act is unconstitutionally based on "race and ancestry." This case, filed in January of 2022, sits before the lower federal courts.
As with ICWA, the courts must first look to the history of Indian gaming and its purpose. First and foremost, the Indian Gaming Regulatory Act did not establish or grant rights to Indian tribes to conduct Indian gaming. In the 1970's, Indian nations, tired of waiting on the U.S. to fulfill its treaty and trust obligations, took action to secure an economic future for their communities by turning to Indian gaming as a means of generating revenue to help meet Native community needs.
Of course, the commercial gaming corporations and state governments challenged these acts of tribal sovereignty in federal court, which culminated in the 1987 California v. Cabazon Band of Mission Indians decision, upholding the inherent right of tribal governments to conduct gaming operations on Indian lands free of state interference.
One year later, Congress enacted the Indian Gaming Regulatory Act. IGRA didn't come from Indian Country, but it was proposed as a compromise of tribal government, federal government, and state interests.
More than 240 tribal governments have used Indian gaming to revive our communities. Indian gaming generates more than 300,000 jobs on Indian lands annually. Our operations serve as economic anchors for community development and entrepreneurship. Revenues generated from Indian gaming have worked to rebuild basic infrastructure, and enhance the delivery of health, education, and public safety services to Indian Country.
These legal attacks strike at the very heart of tribal sovereignty. As we head into 2023, Indian Country will stand united in working with federal policy makers to address any adverse impacts that may stem from these decisions. In addition, we will continue our work to ensure that those appointed to the federal judiciary understand history, the place of Native nations in our federalist system, the constitutional status of Indian tribes as governments, and as federal government's legal and moral obligations to tribal governments.
Steve Walther, VP Game Development
AGS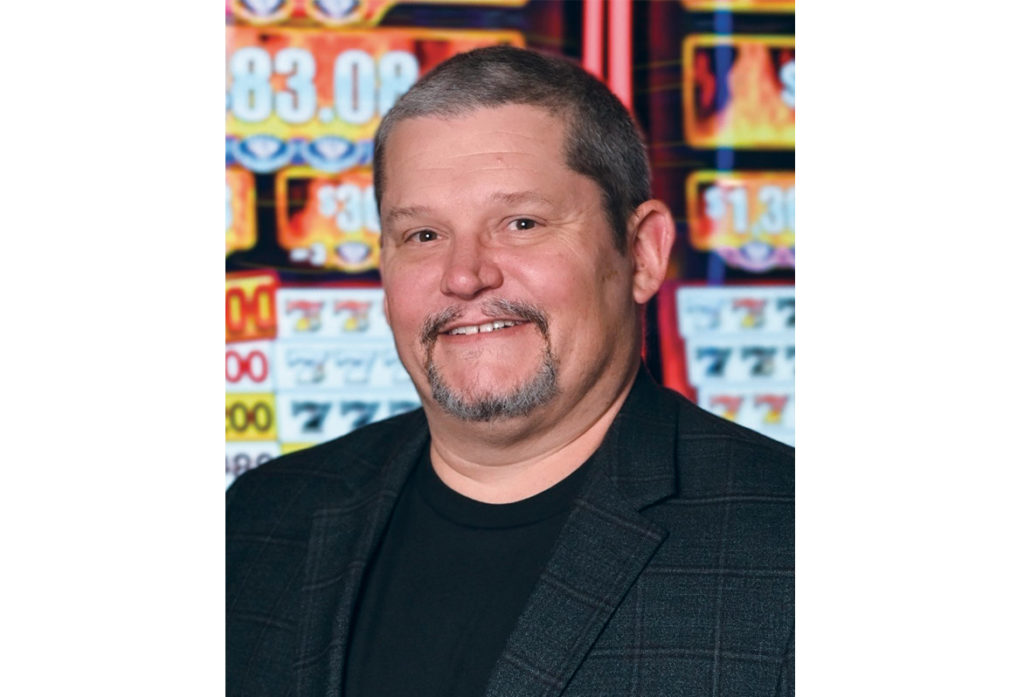 In 2023, the Indian gaming industry will continue to deliver great entertainment experiences, enhance the social welfare of the community, and serve as a conduit for personal connections. While there may be some uncertainty in the economy or global politics, people can count on Indian gaming to continue to provide opportunity for tribal members and customers alike. Therefore, the outlook for Indian gaming continues to be optimistic and exciting.
As online gaming, sports betting and cashless technologies grow in acceptance, the Indian gaming industry will take a leadership role in delivering these services to their patrons. These services, in addition to the current offerings, will further enhance how patrons engage with the operations, bringing a greater sense of community and an improved value proposition.
New verticals like online wagering, sports betting and esports will start to gain some additional momentum in 2023 providing additional entertainment options. While in some markets, expansion into these verticals have experienced a few roadblocks, others have started to find some great success and resonance with their players. It is only a matter of time that these types of entertainment offerings are as common as buffets and bus tours.
Slot manufacturers continue to leverage enhanced technologies to drive even more compelling content with engaging graphics and high-fidelity sounds. Patrons will be able to play enhanced versions of their favorite themes and discover exciting new themes that will become instant favorites. There will continue to be further convergence between traditional Class III games and bingo-driven products.
Slot players will engage with new machines through new digital interfaces and potentially mobile wallets. The days of coin buckets are long in the rear-view mirror and as cashless evolves, tickets may not be too far behind. Although, we will still see ATMs and tickets in 2023 for sure. Table games will see new side bets, multi-table bonuses, and technologies that will assist in the gameplay and betting experience.
The common thread to the future of Indian gaming is data. As more data is created, the tools to evaluate and act upon it will be enhanced. With improvements to AI and new technology available to operators, a holistic view of the patron, their preferences, and how they interact with the overall operations will provide a greater opportunity for service, further anchoring Indian gaming to the community experience.
Indian gaming operations were a critical source of entertainment for communities that strived for connection post-pandemic, and it will be important for these operations to continue to foster a safe environment for that connection, while providing advancements in gaming entertainment. Savvy operations will recognize the value of balancing this service through a combination of human interaction and technological enhancements.
In closing, Indian gaming provides a unique opportunity to drive community engagement while delivering memorable experiences. Through a combination of new technology, new verticals, exciting product, and robust analytics, 2023 will further anchor Indian gaming operations as the place to be. Happy patrons contributing to the Indian gaming economy provides additional opportunity for community and tribal reinvestment. A truly great year is ahead of us.