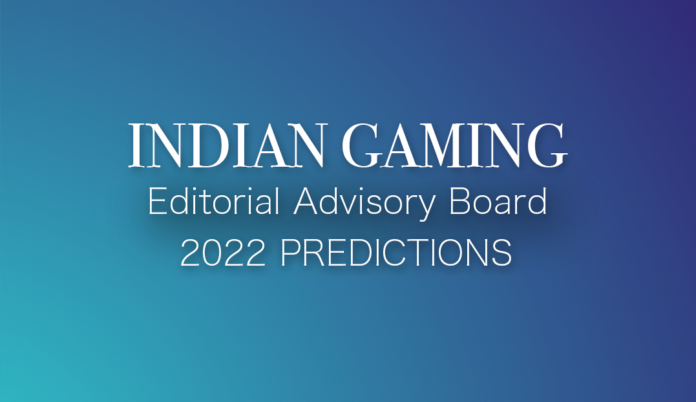 Members of Indian Gaming magazine's Editorial Advisory Board share their insights and predictions for 2022. Here is what they had to say…
Dike Bacon, Principal/Planning and Business Development Leader
HBG Design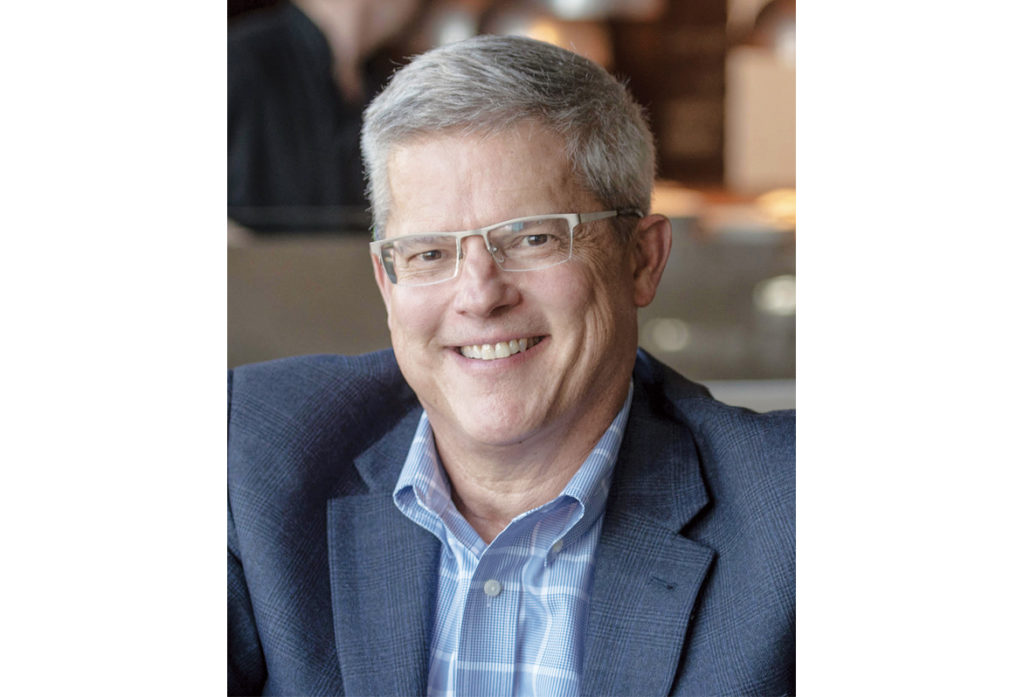 The Indian gaming industry is clearly bouncing back from calamity. Many projects that were slowed or delayed during the pandemic have been re-initiated and quite a few new projects have started in 2021. In most markets large and small, significant pent-up demand for entertainment and hospitality experiences is driving many to invest in upgrades to under-performing areas of their facilities, while most are undertaking major competitive expansions. Proximity and convenience to the customer will continue to be a strong driving force in regional and super regional markets.
The residual design impact of COVID varies widely. There are concerns about addressing ongoing virus safety protocols and issues relative to planning for the next health crisis. New or renovated facility plans that are designed around healthier and easier to clean materials promote a safer and more health-conscious guest experience. This includes the intuitive shaping of spaces that don't rely on barriers such as partitions and plexiglass alone. The pandemic may have redefined the way we think about spaces – but the reason why guests come together to share experiences hasn't changed. Casino resort amenities, and especially the casino floor, thrive on big spaces teeming with lots of energy and people, and they always will. As designers, we have to adapt our thinking to shape spaces that can adjust to a host of layout options suitable for individual privacy, groups, and social interaction. Ultimately, it's about designing flexible spaces that cater to flexible needs – and that can be done successfully in either a renovation of existing space or a new build.
There are headwinds going into 2022 that will have to be creatively addressed and mitigated. The disruption of the supply chain and inflationary pressures may continue to affect all aspects of the economy well into 2022. This will certainly affect the design and construction of new projects. The industry is battling some of the longest lead times seen in over a decade. The high prices of commodity materials such as steel, copper, and lumber are expected to continue rising. The limited availability of some materials has also presented a challenge. These issues can be navigated during the design phase. Interestingly, we are seeing a stronger focus on the specification of domestic made products, which is good for the economy at large. Engagement of the designer, construction company, FF&E procurement agents, and vendors early in the design process is critical, as products and materials quantities require early confirmation and additional lead time in ordering.
The Indian gaming industry has always proved resilient when faced with challenges. Project owners will need to continue to adjust expectations and plan earlier to achieve schedule and budget goals. The good news is that the industry is flexible and already making needed adjustments to stay competitive and solidly ahead in our changing world.
Tracy Burris, Executive Director
Muscogee (Creek) Nation Office of Public Gaming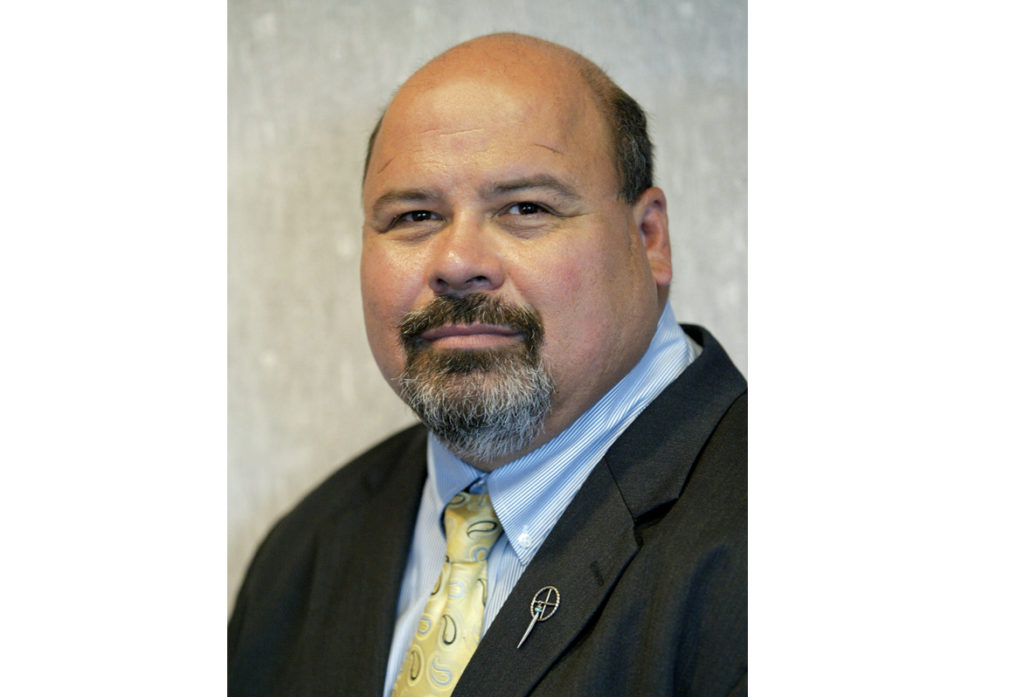 The New Year is upon us and we are still learning from the global pandemic, which isn't going away anytime soon. So far, we have developed the best approach utilizing the current information around health and safety protocols. This allowed us to take a deeper look at our gaming operations and create new advanced solutions. We learned how to develop hands-free systems or cashless systems, TITO tickets and chips, and clear barriers on the gaming floor and back of house.
We were able to have success during the early stages of the global pandemic because we listened to each other and experts on how to change our standard operations on the gaming floor, count rooms and vault. We set records for income and provided good practices in all regions according to the National Indian Gaming Commission (NIGC) reports. Also, we operated most properties without major issues with the commitment of our tribal leadership for their employees and customers. Management teams have been forced to rethink business practices from a risk assessment approach and how to continue to grow the property with limited food and beverage access. We will rely less on food buffets, since we have already seen success with express cafe menus. These shifts have made management shift their old beliefs on how to value the customer. Our gaming environment is not done changing due to COVID. As long as it is around, we will continue to work together to stay up to date on the most effective operational protocols and technologies. This will allow us to change on a weekly or monthly basis based on the size of our operation versus the one size fits all approach.
If tribes want to stay relevant in gaming, we are going to have to find a way to integrate sports betting in what we offer our customers. Sports betting can provide the option for placing bets online, which allows people to stay away from crowded rooms and maintain social distance. You can place a bet and watch the outcome with your thumbs from anywhere (on your phone). It allows tribes to be a part of this new style of gaming without having to create more physical space. We already have the structure of cybersecurity and understand how to develop systems that work. As long as we continue to work together, we will see success in adding sports betting to what tribes offer to customers.
Michael Capen, Consultant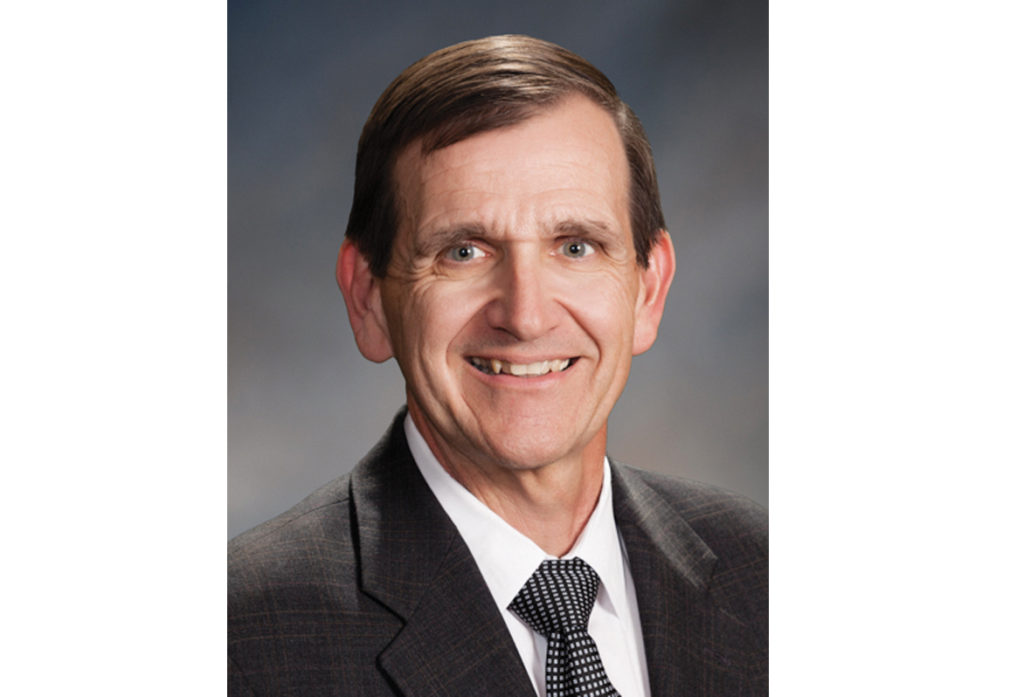 2022 will be the year of sports betting for tribal gaming. This is regardless of if a tribe has sports betting currently operating, is in the process of implementing sports betting or is in the stage of getting sports betting legislation/compacts approved. In each of these scenarios, there are many factors that create opportunities and challenges for sovereign tribal nations.
For tribes that are currently operating sports betting, they now have a new stream of revenue, and in many cases, new players that are gaming with them. These new players can be introduced to other forms of gaming and will also spend money at the restaurants, hotels, and other casino resort amenities. While increased revenue is a plus, tribes need to evaluate the costs to bring new players to their properties to ensure the revenue is actually a positive. Mergers and acquisitions of sports betting companies mean that the supplier/provider the tribe initially partnered with may change. Just like with slot machines, the tribe will need to continually evaluate what sports betting platform and types of bets are best for them. As with all gaming, sports betting requires secure systems whether in the casino, mobile or both. This security, while utilizing many of the procedures currently in place, may need additional layers of security or increased audits.
Tribes that are currently implementing sports betting have a great opportunity to leverage the lessons learned from other tribes that are currently operating. They may choose a different supplier or bet types, but being able to see how other tribes handled the implementation process gives them an advantage. Utilizing this advantage to get up and running within their market is the challenge, as they will ultimately want to do what is best for current customers, while also growing a new customer base. Transitioning from the implementation process to running this new form of gaming for them is an opportunity to build on the success of their current gaming operations.
Tribes that are in the process of getting legislation/compacts approved have evaluated the current marketplace and determined that sports betting is another gaming product that will enhance their gaming operations and bring increased revenue to their tribes. The legislation/compact process, while slow and involved, is worth the time and resources needed to make this happen. The challenge is the time it takes in some states to make this happen, and revenue that is potentially lost to gaming operations in other jurisdictions where sports betting is currently operating. The experience tribes have with going through this process before is invaluable and will ultimately make this successful.
Tribal gaming enterprises are leading the way in new forms of gaming and gaming technology. As they move forward with sports betting, wherever they are in the process, they will build on their successes. They have invested heavily not only in their properties, but in their people. This investment will allow them to increase their revenue moving forward and make 2022 a year to remember.
Andrew Cardno, Co-Founder and Chief Technology Officer
QCI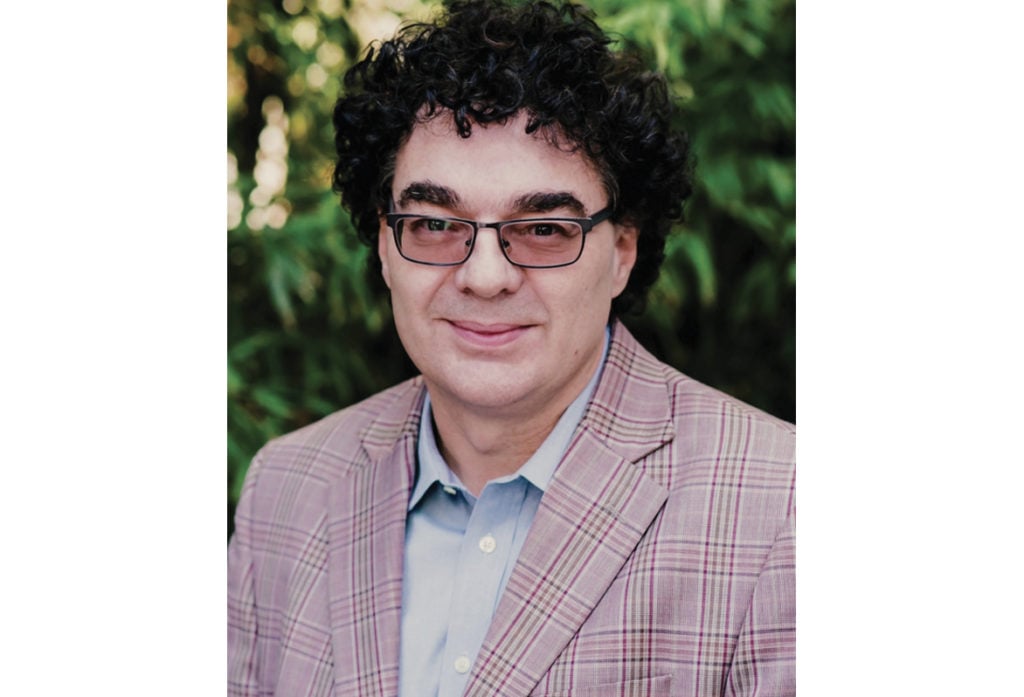 2022 is a big year for gaming where the tides of change will continue to sweep across the Indian gaming industry. Four areas of key consideration for 2022 are cyber security, the labor shortage, COVID-19 and the continued growth in the industry.
Firstly, cyber-attacks will become the scourge of the industry. Cyber-attacks have become commonplace already; in fact, I am hearing about successful attacks about once per month. Your organization may be subjected to attack and you may find yourself in the very distressing position of having to pay ransoms just to open your property. This pattern of cyber-attack is impacting the industry because specialist teams have found weak points in gaming operations. These specialist teams have worked through the complexity of the gaming systems and are able to target specific points of weakness. There are two things you should consider doing: invest now in cyber protection (including cyber insurance) and a cyber defense team that is able to get ahead of these attacks and set up the ability to run your casino completely detached from the internet.
The value of labor has moved to the value of being open, and the labor shortage will force the introduction of new technology. The previously unimaginable shortage of labor will place considerable upward pressure on your payroll, accelerate the move to automation, and you may even have to consider drastic measures, such as closing the property during slower times. This labor shortage stands to completely change how gaming operations function – every area of the business, from table game dealers to slot technicians, will have choices about where they work. This labor shortage will only be exacerbated by the industry's constant growth in footprint and the vast number of gaming expansions and new gaming footprints being established. There are two things you should consider doing: ruthlessly invest in technology to reduce the reliance on a labor force and invest in modern technology that makes it easier for your team members to do their jobs in a fun and more efficient way.

2022 will see diminished international travel and a drive towards domestic entertainment events. With the massive diversification of entertainment offerings in Indian gaming facilities, we will see a real shift in the kinds of people visiting tribal gaming facilities. This shift will be accelerated by other on-premises offerings, including growth of electronic table games and sports books. To handle this new diversity of customers, Indian gaming facilities will need to move towards a consolidated 360-degree view of the customer and have vastly improved insights into the nature and type of customer. There are two things you should consider doing: dig deep into your data to examine what is driving your uptick so that you can keep and expand this business, and secondly, invest in technology to make your gaming facility a safer place. These technology investments can include spacing between gaming machines, air filtration systems and availability of hand sanitizer.
In 2022, the industry will continue to surprise everybody with extremely volatile growth patterns. 2021 was a year of massive growth, but the real question is: will it last? It is my view that the growth in 2021 will drive into 2022, but there will be volatility in the revenue numbers. The volatility could be caused by external factors such as new variants of COVID and the fastest shift in consumer behavior that we have seen in decades. There are two things you should consider doing: build yield management models for your marketing to control the total customer volume while maximizing revenue and invest in insight agility where you can reshape the business quickly based on the new reality. The old world of being able to forecast based on year-over-year numbers is truly gone.
Beth Deighan, President
Casino Careers Division of Hospitality Online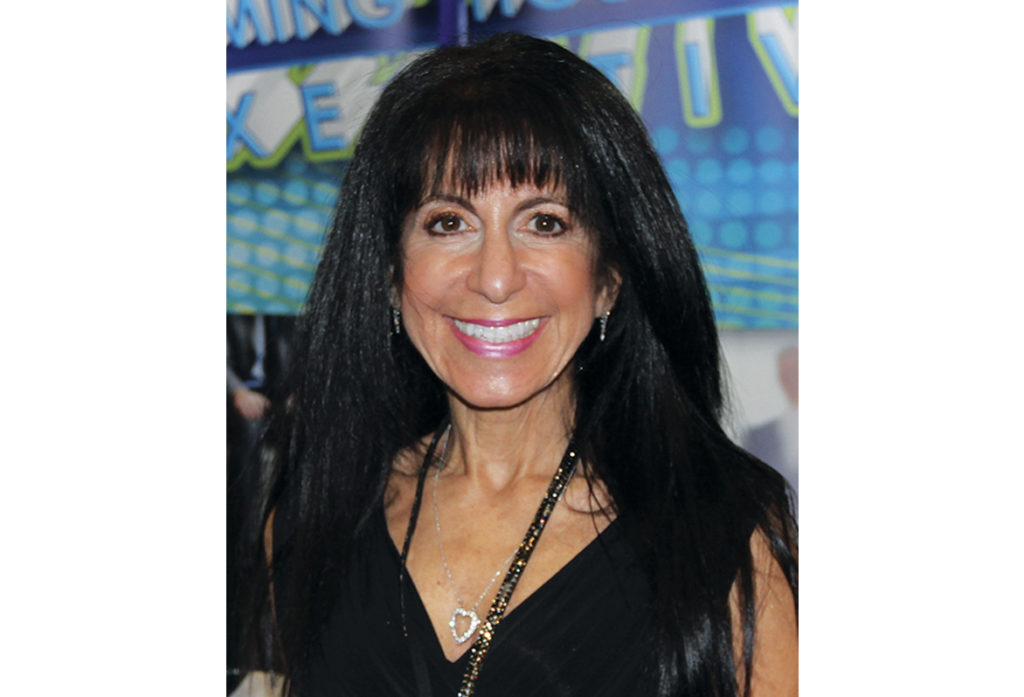 In the coming year, proactive human resources leaders of Indian gaming organizations will be collaborating with their fellow management team members to develop strategies to overcome the challenges in recruitment, motivate team members, and train/reward top performers to increase retention. They will assess their corporate culture to determine if it recognizes diversity, engages employees by encouraging two-way communication and soliciting feedback, clarifies the company's vision and mission, and empowers employees to proactively work together to achieve the company's goals.
In this difficult job market, prudent employers will solicit their employees' ideas to ensure they are communicating the information that employees want to know about the company with which they will work. Since a company's career site is often the employee's first impression, employers will ask their employees to assess their career site to ensure they provide an easy and engaging candidate/applicant experience, and communicate what employees want to know, such as competitive compensation and benefits, the organization's financial health, as well as the stability of the management team.
Indian gaming companies often offer full comprehensive health, prescription, vision, dental and insurance coverage, with no (or minimal) employee contributions – a very attractive incentive, which provides a competitive advantage, along with providing a balance between employment and family.
Human Resources will enlist their marketing personnel to assist in communicating the company brand, culture, and property attributes where employees will work. They will attract talent through social media and diverse channels to publicize opportunities, such as niche job boards with community and educational job dispatch, networking sites and job fairs.
Employers will incorporate merit pay increases, projects that increase an employee's responsibilities, and other benefits such as flex time, telecommuting, or technologies to keep employees happy.
Company management will work together to create programs to inspire employees and coach them to become top performers by involving them to help solve problems and recognizing their contributions. They will provide tuition reimbursement to encourage education, development and growth.
As we emerge from the pandemic, Indian gaming companies will assess their management team to ensure they understand the company's business, goals, objectives and vision; that they are honest, possess good communication skills, have confidence in their abilities, are decisive and have the ability to engage, delegate, inspire/motivate employees, show empathy, display accountability, have a sense of humor, and understand and respect diversity.
Mike Dreitzer, CEO
Gaming Arts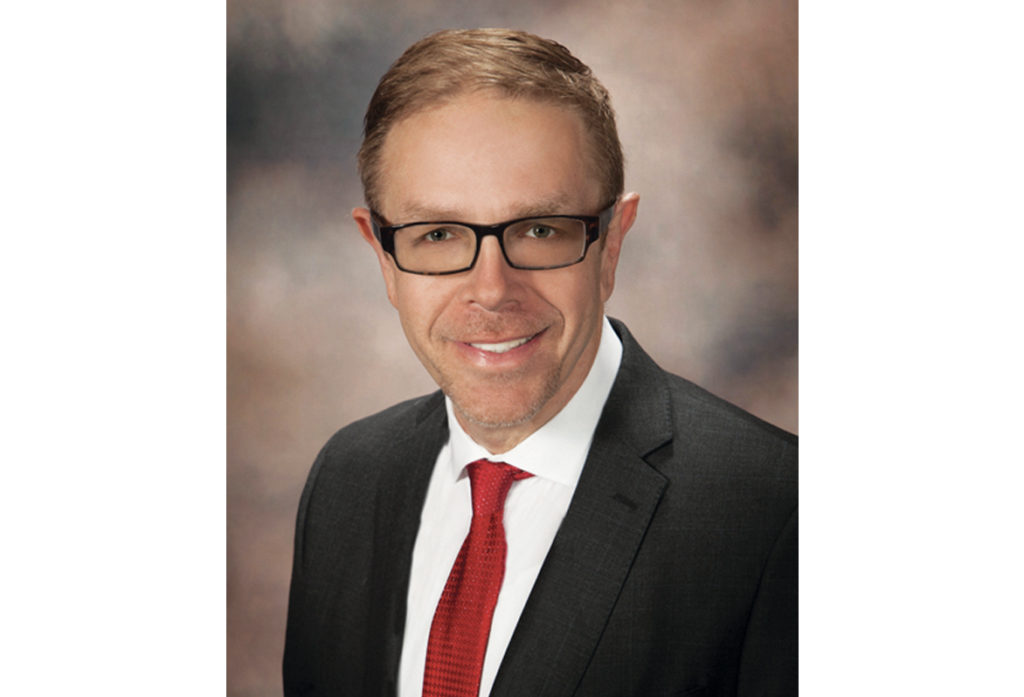 2022 is going to be a very interesting year. In 2021, so many expected to see the end of COVID, or at least the beginning of the end, and clearly this was misjudged as the pandemic continued throughout the year. I do believe, however, that 2022 will be the year things start to get back to 'normal' more and more.
Tribal gaming has done an excellent job of balancing the need for safety for patrons with the need to continue to offer guests the opportunity to participate in the entertainment they enjoy. That careful balance will continue going into next year. Many tribes are looking at online gaming and sports betting, and that will continue to come to the forefront. Tribal gaming has positioned itself to do very well in that environment.
On the slot front, there is great innovation and product industry wide, and it is great both for players and operators to have such choice. Players want to have more and more opportunities to be entertained and to try different things, and tribal operators will enjoy even broader product variety across manufacturers, both big and small.
It is difficult to know exactly what the new normal means going forward, but it feels like we are striking a balance between safety and enjoyment. I look forward to seeing what happens with that next year, as well as with online and sports betting, which of course is becoming more and more prevalent throughout the U.S. It's going to be an exciting 2022!
Grant Eve, Partner
Wipfli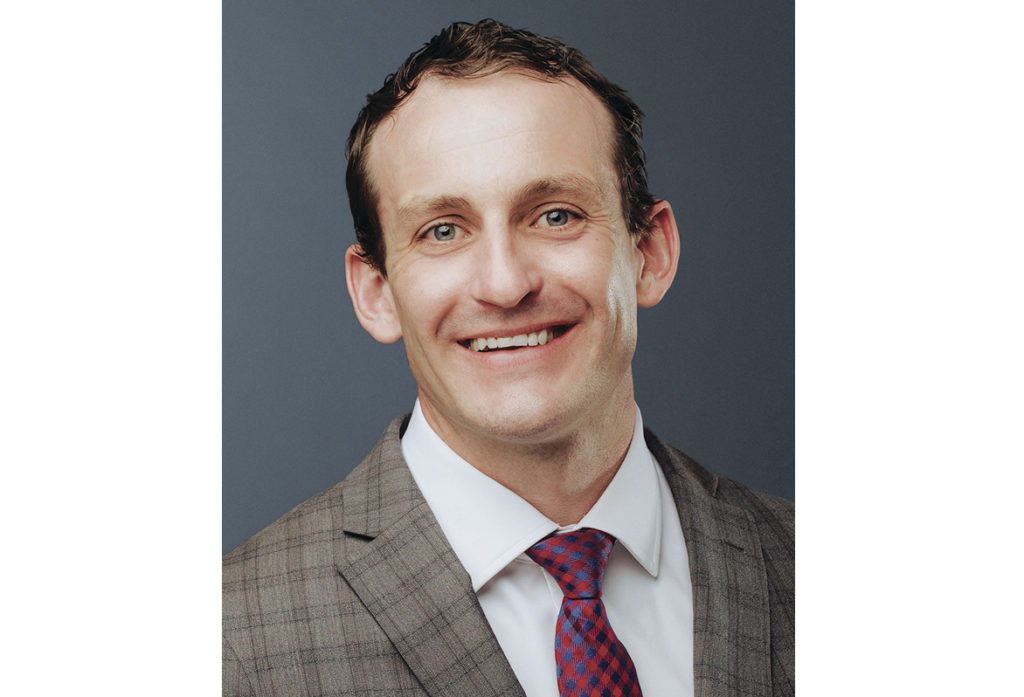 Tribal gaming is in a strong position as we look ahead to 2022, but it will be interesting to see how we handle some hurdles that are on the horizon.
Expenses are continuing to go up due to supply chain issues and inflation, which has hit every sector of the economy, including gaming. On top of that, the labor shortage will need to be addressed, which has and will require possibly more wage increases for some workers. Once wages increase, those costs won't regress the way inflation or supply chain costs might or have in the past. Casinos will be challenged to find the right balance between paying enough to recruit and retain good workers, while not inflating operational costs too severely.
A significant number of gaming and hospitality workers found other jobs during the pandemic, and they are not all coming back. Expect to see more contract workers, and casinos will need to prepare those workers with training and upskilling, a further investment of casino resources.
Investment in customer service will continue to be crucial for tribal gaming, especially as it works to keep some of the new customers it reached since the pandemic hit in 2020. Many of those new customers found gaming to be a safe, clean, fun entertainment option while other entertainment venues were closed. Early signs show those new customers are evolving into loyal, regular customers and that should continue into 2022 and beyond.
Tribal gaming has embraced technology like never before, and that trend will continue going forward. It will be key for tackling the labor shortage as well. Tasks that can be automated with technology, should be. Employees in roles that allow remote work will expect to have that option, and updated cybersecurity infrastructure will be essential to make it work.
Cybersecurity helps with customer satisfaction, too. The average cost of a data breach, according to a 2021 IBM report, was more than $4.2 million. Strong cybersecurity can limit exposure to costly data breaches and remind customers their personal information is safe. Public perception is crucial to be successful in the gaming space.
Tribal gaming had a record financial year in 2019. The pandemic hit in 2020, creating a lot of uncertainty and a decrease to 2021 casino revenue, but gaming rebounded strongly with what is anticipated will be another record year in 2021, despite some softening of the numbers in October and November. There has been tremendous resiliency by the tribal gaming industry in 2021, and that bodes well for 2022, which should continue the momentum and be another strong financial year overall.
Brett K. Ewing, Principal and Executive Director – Play
Cuningham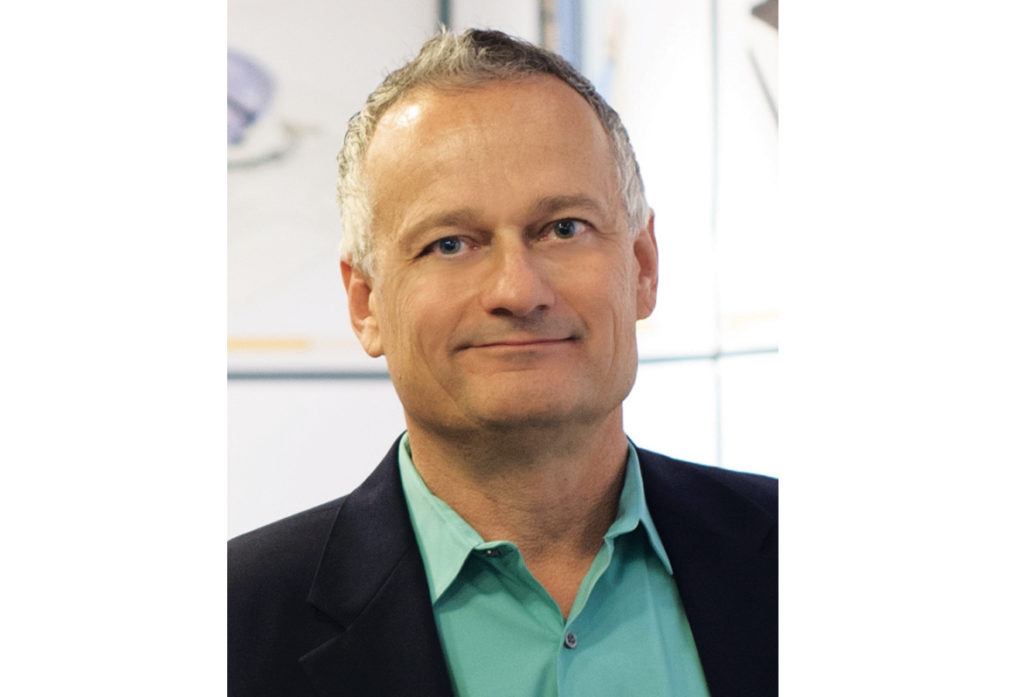 In 2022, the Indian Gaming industry will continue to mature. The growth and changes over the last several years have been remarkable with the continued gain of market share as well as what the resorts and casinos have to offer at their properties. As we weather through the pandemic, it is clear that people want to be together and the entertainment value being offered is critical at the properties. The amenity portfolio at a property can be a differentiator from the competition.
Many states have now approved sports betting, and this is a game changer. Those who have been able to implement sports betting are creating venues centered around food and beverage that are allowing people to come together to watch their favorite team in a great environment. This is also a chance to step up the audio-visual experience. These spaces can also be multi-use if designed properly. This is another amenity that will also help to extend the time a customer spends at the casino. Pre and post game factor into the time equation as well.
Another important element is employment and human resources at the resorts. The employee is as important as the customer. If the employee is happy and enjoying what they are doing, then you will most likely have a happy customer. Moving forward, owners need to invest in their back of house spaces and programs to create amenities and benefits that attract and retain great employees. There are some properties that have been focused on this, but many need to step up their game.
The hospitality and hotel market will begin to rebound over the next year. Indian gaming resorts should continue to explore hotel enhancements and/or expansions in their long range planning. Living in Las Vegas, I am witnessing this firsthand as we are seeing the occupancy rates return to pre-pandemic percentages in the low 90s.
The advancement of technology will continue to influence the traditional brick and mortar spaces. The backbone and infrastructure requirements today are extremely important in setting up a property for the future. The investment in technology, research and capital should be at the top of the list in the master planning of a property.
John Hinton, Director of Native American Projects
Bergman, Walls & Associates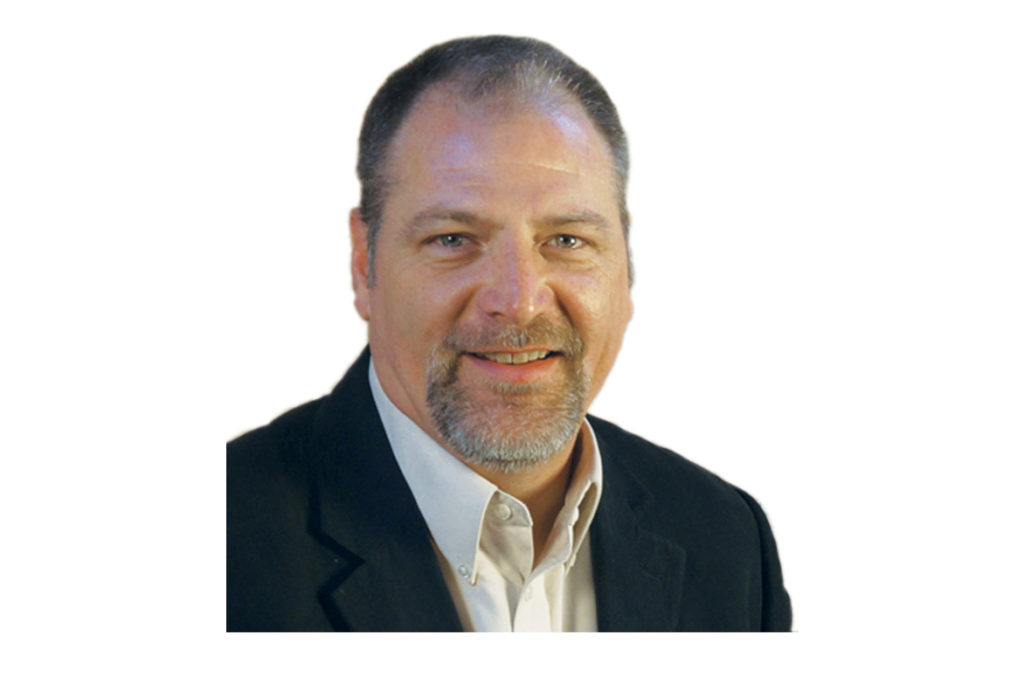 Despite the operational challenges posed by the pandemic, it also has provided opportunity for the tribal gaming industry to pause and reassess their properties. In many cases, it has meant re-confirming existing facility master plans; in others, it has led to a pivot in creating more facility flexibility, with strategies to attract new audiences, while holding appeal for traditional patrons. These factors will continue to impact tribal gaming facility design in 2022, and all will help provide a competitive advantage for the industry.
Now that legalized sports betting is gaining approval across the U.S., so has the popularity of sportsbook lounges at both commercial and tribal gaming properties. Sportsbooks are proving they can bring in new types and new generations of patrons who crave the camaraderie of communal spaces and have a shared love of the game. E-sports also are gaining in popularity, and the future of sports entertainment will be all about finding unique and enriching ways to bring fans and gamers together. Providing spaces for this next generation of sports betters will be essential as they come of legal gambling age, and while interest in sports video gaming grows among younger generations. These venues bring a younger demographic into the casinos and operators need to make sure the guests have a positive experience so they continue to come back. Introducing these new players to the entertainment options these Indian gaming facilities have to offer is a huge opportunity.
At the same time, the traditional gaming customer cannot be ignored, and I believe there will be a renewed focus on traditional gaming at tribal casinos. The expectations of this client base have matured, and keeping slot, table games, entertainment and hospitality areas refreshed and updated will maintain appeal for this important demographic.
Patrons have shown they are eager to return to in-person dining, but also that they are craving new, exciting options. While buffet dining will likely never disappear completely (and the ones that remain are not likely to return to self-serve), consider updating buffets with upgraded designs, finishes and upscale food offerings that transform tired spaces into destinations that lure and keep diners and their dollars on site. Alternatively, existing buffet spaces can be re-imagined into multi-option dining halls or food truck 'parks' operated by outside vendors, and can be more cost effective, sanitary, and appeal to a wide variety of patron wants and tastes.
This need for flexibility will continue to influence gaming facility design into 2022. Casino floors that can be scaled to accommodate new and different types of games and entertainment options, along with short or long-term social distancing, are becoming the new normal. Additionally, entertainment, event, conference, and other communal space that can be scaled based on event size, type, trends and demand are quickly becoming central to facility design.
Kell Houston, Owner/President
Houston Productions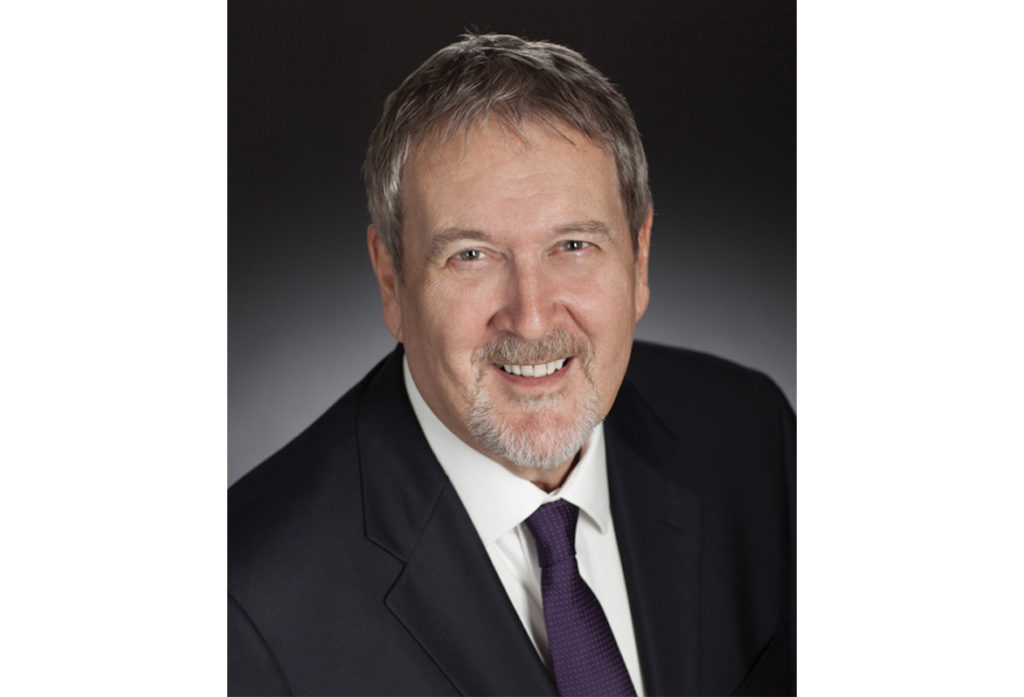 2022 is going to be an interesting year for entertainment in tribal casinos. First of all, many properties are still in a very cautious state of mind. Business has been doing well, so entertainment such as lounge groups and concerts have taken a back seat. It seems that protocols are varying from state to state and tribe to tribe. There is so much division in our country that everything is convoluted. The artists/bands just want to work, as for many this is their career and income source. The midrange and lower tier concert groups have depended on tribal casinos for their livelihood ever since tribal gaming came into the mix in the 90's. So, we find ourselves in a very confusing time.
The concert groups you are accustomed to having play at your property need to work and they need, for the most part, routing to make everything financially work for them. Flights and transportation costs have skyrocketed. For those doing any sort of traveling, flights have been a mess. There are less flight options and the flights that do take off are packed. Airlines are having a hard time with enough crew as well. These artist's internal costs have risen sharply, and those costs must get passed on to the purchaser – in this case the tribal casino. If routing for the artist falls apart, the run of dates now become unfeasible financially. More and more, dates are being rearranged and shows rescheduled. There are a lot of additional marketing costs that go into those kinds of changes. It's no one's fault, it's just the times we are living through. Hopefully this whole scenario will level out going into 2022.
The younger demographic is coming out to shows they enjoy, while the older demographic is much more cautious. Those older demo shows that have always driven gaming business and incremental revenue streams on property have slowed way down. The younger demo typically does not have the disposable income the older demo has. Plus, they have different needs and wants when they go out for entertainment. This is presenting a new model for your entertainment program.
Today, we need to experiment a bit with entertainment and spend dollars more conservatively. Keep your finger on the pulse in your community. Diversify with less expensive ideas that keep the energy going in your property. Also, offer bigger shows when you have the opportunity. More than ever, stay aware of what's going on in your region. Your customers are still out there and they want to come to your casino. But they are much more cautious and pickier. Keep your program active and creative. Things are coming back, but we have yet to see where it will all go in 2022. Think positive and be hopeful going forward. After all, entertainment is one of the most distinguishing elements of your casino brand.
James M. Klas, Founder & Principal
Klas-Robinson Q.E.D.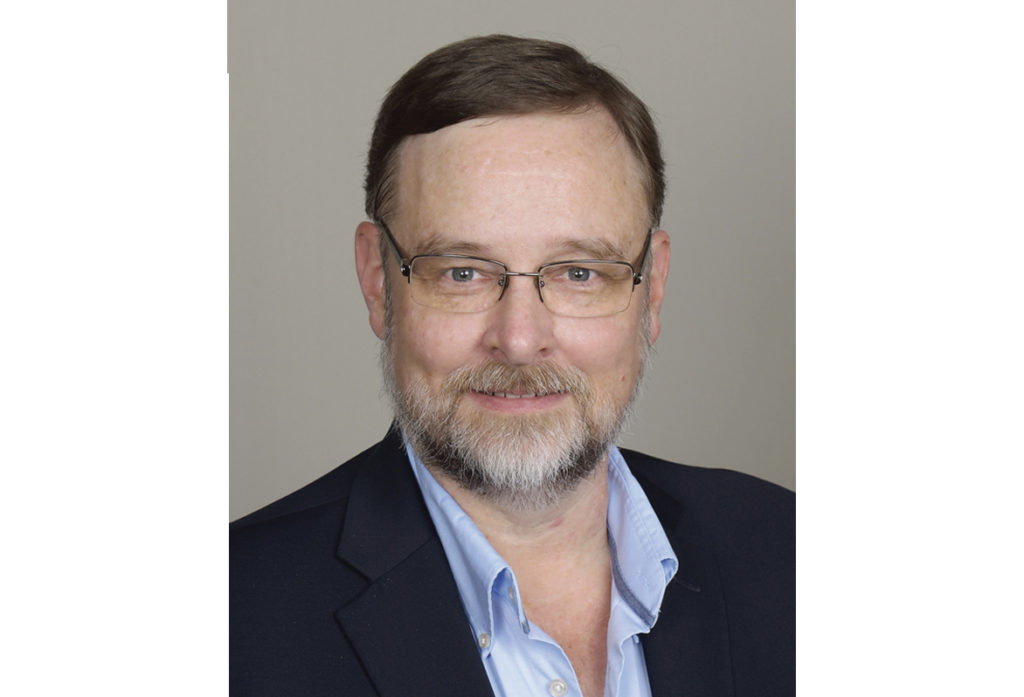 As we reach the end of 2021, two things are clear: we are done with COVID-19, but it is not done with us. Politically, socially and economically, the U.S. has decided to move on with life whether COVID continues to menace (which it is doing) or not. Even in the most pro mask and social distancing regions, mandates and restrictions have been eliminated or greatly eased (except for vaccine mandates) and regular activities are resuming. This is true in the gaming industry as well. Gaming revenue is back up to or above pre-pandemic levels and even visitation is climbing back to 2019 numbers. The net result is that gaming revenue in 2021 now looks to pass 2019, and 2022 is expected to be stronger still.
The greatest problem in the industry by far at this point is labor. Labor shortages, coupled with rising labor costs per employee, are constraining the amount of recovery and growth that can occur on the gaming floor and particularly in the ancillary revenue centers. There are casinos that are keeping hotel rooms closed, restaurants closed and event centers concert free due to labor shortages rather than pandemic precautions. While the labor shortage is partially driven by lingering fears of COVID infection, it is mostly caused by line workers reevaluating their career choices, families struggling with childcare and significant reductions in the availability of immigrant labor. A very large rock was thrown into the Indian gaming industry pond in 2020 and the water is still sloshing around. While the situation is expected to move toward stabilization in 2022, it is not expected to fully renormalize until sometime in the second half of 2023 or first half of 2024.
That normalization will not simply be a return to pre-pandemic staffing levels. Automation and permanent changes to what services are offered and how they are provided will change the dynamic of staffing needs and customer expectations on a permanent basis. Think self-service gas versus someone checking your oil and cleaning your windshield while they pump your gas. Opt-in/out housekeeping, counter or phone ordering for food and drink and more automated cash/ticket machines are here to stay and will grow in prevalence. Electronic table games and stadium gaming will continue to grow as well.

From an economic perspective, the infrastructure bill that passed will be a boon to any area where major infrastructure projects are commissioned. However, they will also experience disruptions from road and bridge construction on a temporary basis. If the larger Build Back Better bill makes it through the Senate (an open question), that will also provide an additional major economic boost. Even without it, inflation and product shortages are expected to continue in 2022 before eventually beginning to moderate in the third and fourth quarter.

Inflation is not particularly dangerous to industry operating performance. Recessions are much more dangerous. However, adjustable rate financing and refinancing needs will be affected. There remains a possibility that monetary and fiscal policy will be able to rein in inflation later in 2022 and into 2023 without a major recession. However, the longer and stronger inflation remains in 2022, the greater is the chance that a 2023 or 2024 recession will occur as the government attempts to bring it down.
Inflation, renewed COVID spread, labor problems and political gamesmanship in a mid-term election year all offer reason for prudence and alertness in the year ahead. Despite these and other possible disruptive influences however, 2022 looks to almost certainly be a record year for Indian gaming, improving significantly beyond this year and giving reason for celebration a year from now.
Rick Meitzler, President & CEO
Novomatic Americas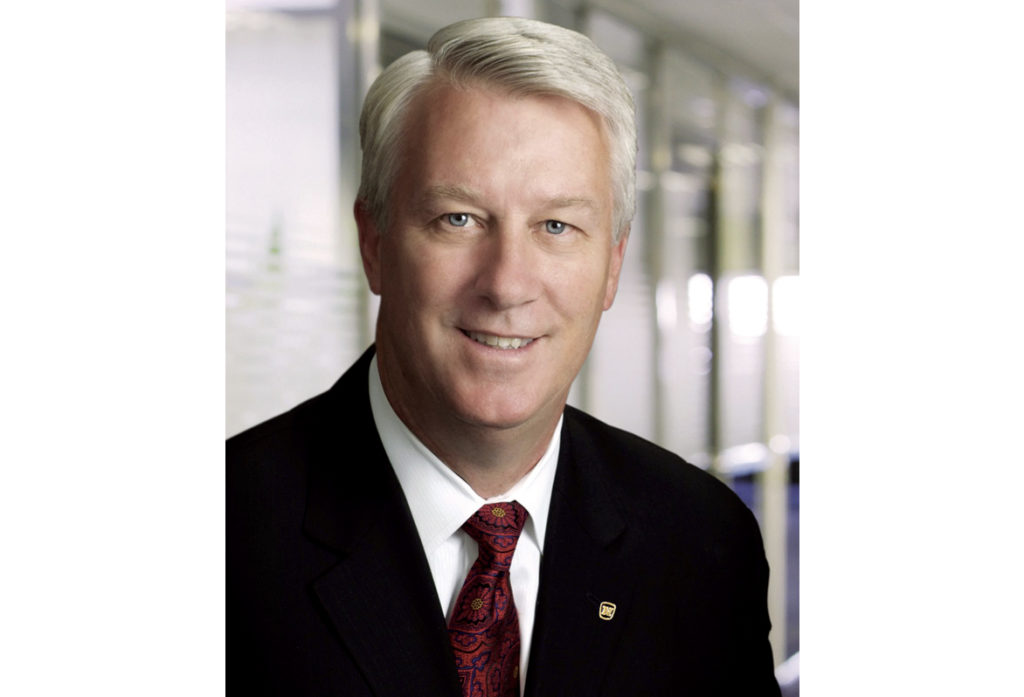 The future of the Indian gaming industry has never looked brighter. Technology and innovation thrive and continue to drive global tribal gaming growth. I don't see that slowing down. Sports betting continues to explode in North America and that's creating change and providing more online growth opportunities. With things like cash wallet and the evolution of payment technologies creating a more seamless and integrated gaming experience, and wih customers having the ability to play on a phone, tablet, or slot machine, tribes continue to design entertainment experiences that leverage technology and provide simple access to the products and services that players want – in a seamless way. Slot machines are slower to evolve but are part of a well-designed branded player gaming experience. Tribes are creating unique integrated mobile, online, or casino location experiences. I don't see that changing. There is a quicker evolution of online, sports betting, and other wagering segments due to these technology opportunities.
Sports betting has generated incredible interest and growth. The economic fallout from COVID-19 has sped up expansion and momentum. Tribes will continue to look to gaming, and particularly sports betting, to continue to solve their budget deficits. With the integral link between online and retail, there's a continued drive to find the perfect combination of online and retail.
Tribes are becoming global brands, such as the Seminoles, Mohegan, and Foxwood tribes. Other tribes are expanding across North America, like the Choctaw, Chickasaw, and San Manuel tribes. With those expansions comes the growth of tribal management. The expertise of talent in the tribal gaming segment is exceptional. That continues to improve with each year. The leadership is open-minded and willing to take chances and to try new things. Tribes have embraced emerging trends like betting on mobile apps and are working through challenges to grow their business. All of this technology investment creates an incredible availability of data for operators around preferences and betting behavior. Wisely, tribes are heavily investing in infrastructure and tools to leverage that data.
The Indian gaming community's goal is to provide the absolute best-in-class entertainment experience in the world. They are constantly looking for new ways to differentiate and innovate. The expansion of Indian gaming is good for everyone.
Sheila Morago, Executive Director
Oklahoma Indian Gaming Association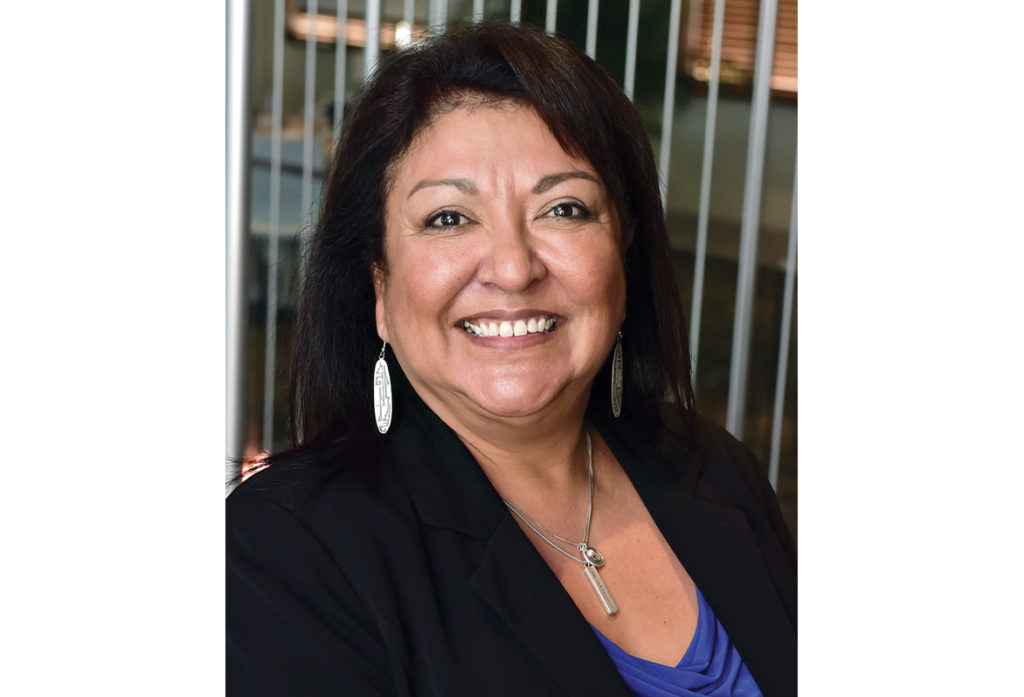 Tribal gaming in Oklahoma has experienced a healthy rebound these past several months as people feel safer and more comfortable getting out. There has been a pent-up demand for entertainment, fueled by intermittent lockdowns and uncertainty during the early part of the pandemic, which has contributed to the record numbers our industry has experienced. These numbers mean our contributions to the education budget of the State of Oklahoma are growing, too, to the benefit of all.
We are grateful to tribal leadership who have navigated these difficult waters with grace, always giving top priority to what is in the best interest of their employees, guests, tribal citizens and the surrounding community. It's important to note that we are not out of the pandemic quite yet, and as we move forward into 2022, it will be with the same focus on the safety and wellbeing of the people involved.
Gaming legislation around the country is focused to a high degree on sports betting. In Oklahoma, we don't yet know what a sports betting offering might specifically look like. If and when we get to the point of being able to offer sports betting, there will be appropriate discussion within each tribe to determine how or if they might choose to proceed. Regarding additional tax revenue for the State of Oklahoma, the margins on sports betting are historically fairly narrow. That being said, tribal leadership is always interested in adding revenue to Oklahoma's education budget.
Our tribes and our industry have weathered a very difficult time, but with great leadership from our elected tribal leaders working closely with their gaming operations, regulatory and healthcare teams, our gaming facilities are back open offering a safe and entertaining experience for customers. Oklahoma is home to the third largest gaming market in the U.S. with more than 80,000 electronic machines on the floors of our more than 130 operations and several Oklahoma casinos and resorts undergoing expansions.
When we reflect on how far we've come in Oklahoma, it's hard not to feel pride. Tribal gaming in Oklahoma began more than three decades ago, with simple bingo halls situated in retrofitted buildings. Today, 31 tribal nations in Oklahoma currently operate 135 gaming facilities with approximately 72,850 electronic games, almost 5,300 bingo seats and other games including ball and dice games added last year. Tribal government gaming operations include 20 casinos with hotels/resorts with a combined total of more than 5,000 rooms, and almost 500,000 sq. ft. of meeting, function and entertainment space, and more are underway.
As we move through the final months of 2021, we do so with optimism and the faith that our industry is well on its way to another outstanding year, and we find ourselves looking forward to next year's Conference and Trade Show, August 9-11, 2022 in Tulsa.
Robert Pagliaroli, Senior Client Services Representative
Gaming Laboratories International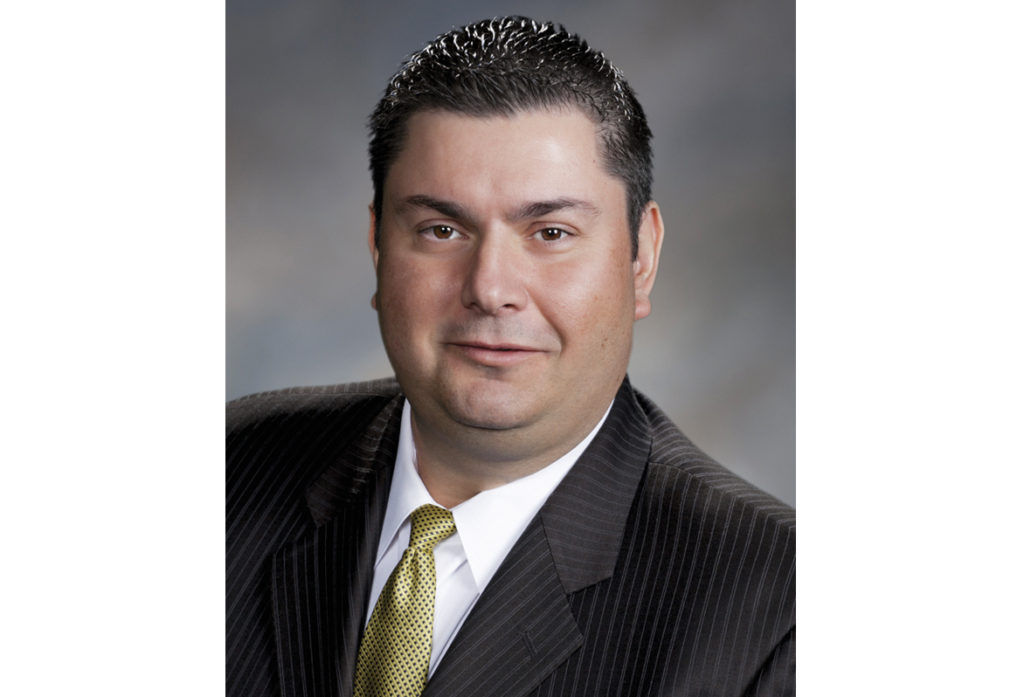 Forward is where I see the Indian gaming industry headed in 2022. Already, the Indian gaming industry is estimated to achieve $35 billion in gross revenue. Now, as consumer demands and preferences evolve, the future of Indian gaming is trending towards all things digital, and that includes mobile, cashless wagering and sports betting.
As exciting as this is, it also arrives with a note of caution. As the Indian and commercial gaming industry head more towards these digital technologies, ransomware and cyberattacks are now more than a reality in the tribal gaming world. To protect the future of Indian gaming, tribes must start investing more in cybersecurity to protect their cybersecurity space just as much as we protect the brick-and-mortar casinos.
Let's be clear – digital gaming such as mobile, cashless wagering, and sports betting is a part of our future, and there are many reasons for tribes to move forward with implementing new technologies as part of their future revenue strategies. The only caution I'm raising is to do so with necessary safeguards. For instance, each player on a digital gaming network is a part of that network. In other words, each player could represent a potential breach of security. While this may sound like a reason to abandon digital gaming plans, it's not; it's simply a reason to be vigilant in vetting digital gaming partners and to invest in cybersecurity defenses that are proactive instead of reactive.
Of course, cybersecurity threats also exist outside of digital gaming. Tribal operators of all sizes have been hit with ransomware attacks over the past 18 months. As far back as May 2017, the Economist magazine was advising that the world's most valuable resource was no longer oil – it is data. That simple declaration is a continual call for tribes to treat their data as a precious commodity to be protected.
This all comes with good news. There are companies who can help tribes of all sizes shore up their defenses, take a proactive defense posture, and confidently move forward and provide their guests with the new gaming experiences they expect.
The future is digital, and we can move forward securely. Here's to an incredibly successful 2022.
Nick Schoenfeldt, Vice President & Principal
TBE Architects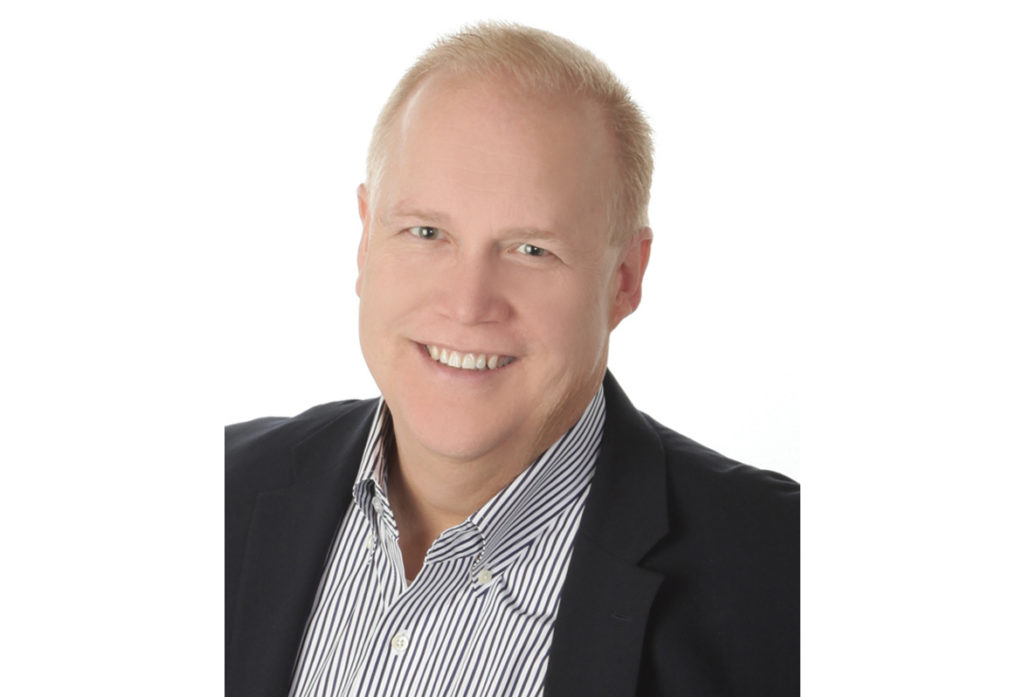 If the global pandemic has taught us anything, it is that the Indian gaming market is resilient and very relevant to both the tribes and to the surrounding communities.
Like a teenager that is suddenly forced into an adult position, the Indian gaming market matured very quickly. Difficult decisions were forced upon tribal councils and general managers, and each property responded with varying degrees of success, but overall, the gaming market, guests, and tribes have flourished.
I anticipate that 2022 will bring great rewards if we continue to remain flexible and concentrate on our core guests and business. Casino and resort guests are more likely in 2022 to travel to the "locals" facilities than to get on a plane going to Las Vegas. I feel optimistic that as casinos and resorts continue to provide clean, safe, and amenity loaded facilities, the future of Indian gaming remains bright.
The need to provide an immersive resort experience has never been more important. Creating a destination where guests can comfortably be entertained on a more frequent and regular basis means refining and providing the best amenities that fit each target market and gives properties the ability to expand their appeal.
Looking at some of the current trends, I predict an eventual elimination of large restaurant venues, being replaced by a wider variety of specialty upscale options. Guest studies show that casino-resort clientele are looking for more of an "experience" than simply quantity. For the first time, we are seeing an increase of market penetration for a more "upscale experience."
I predict a continuation of the move to include more exterior spaces. A lot of facilities moved to nonsmoking at the height of the pandemic. Outdoor venues, including outdoor gaming and smoking patios, are a trend that I believe is here to stay. While smoking may fully return to some facilities, many facilities have eliminated the indoor smoking option.
With employee shortages throughout the industry, I predict casino operators will move away from traditional 'back of house' thoughts, and shift more towards a 'heart of the house' mentality. In theory, giving more thought to the needs and wants of front-line staff will help casinos attract and retain quality employees.
Finally, with ongoing disruptions to the supply chain, I predict that most gaming facilities going forward will look for an increase in storage requirements in general and in food and beverage specifically. 'Just-in-time' delivery has left many operators without any depth to their storage. Looking toward the future, proper management and bulk storage of items, from dry goods to frozen food, protect both quality and availability.
Growth should continue in the Indian gaming market, but it will need to be able to respond quickly to any changes that occur.
Ernest L. Stevens, Jr., Chairman
National Indian Gaming Association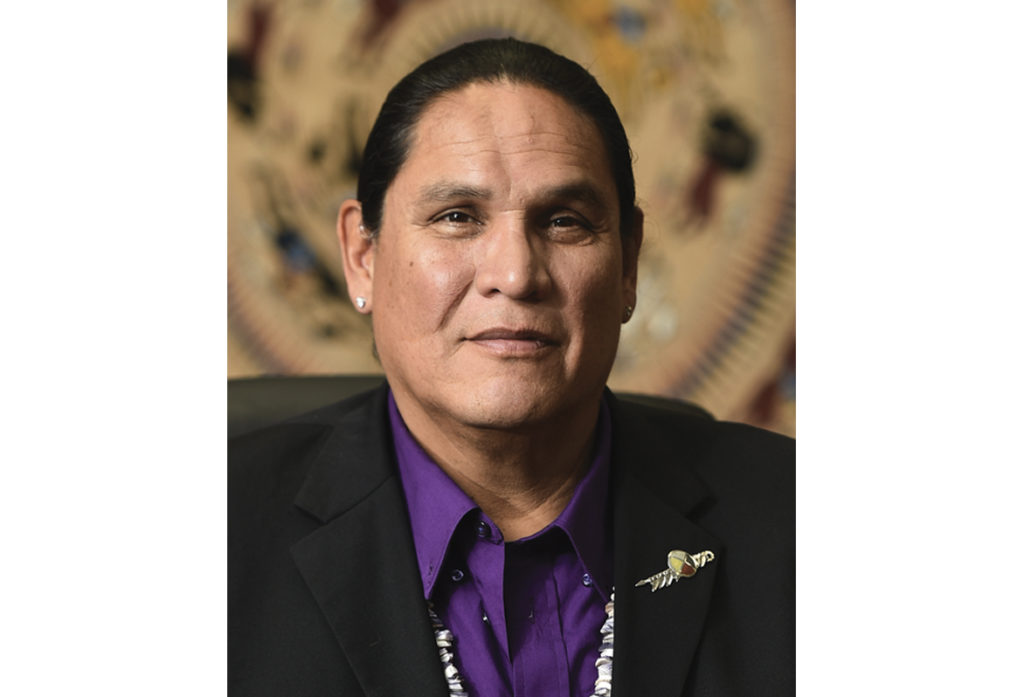 As we prepare for the New Year, we must recognize the historic achievements of the past year, all gained as the world continues to face the COVID-19 pandemic.
Since the onset of the pandemic, the National Indian Gaming Association maintained focus on our mission while working to ensure that federal policy responses to COVID-19 met the urgent needs of tribal nations, which felt the most disparate impacts of the virus.
In 2021, our work with Congress and the Biden Administration resulted in unprecedented policy victories for Indian Country that came with unmatched levels of funding to help tribal governments not only recover from the pandemic, but also build a more resilient future for their communities.
The American Rescue Plan, signed into law on March 11, 2021, is delivering $31.2 billion directly to Indian tribes to help address the disparate impacts of the pandemic. The plan included set-asides for tribal governments, that strengthen tribal sovereignty and respect for the governmental status of Indian tribes.
Later in the year, Congress passed the Infrastructure Investment and Jobs Act that provides equally historic levels of funding to Indian Country that again target the roots of the pandemic's disparate impacts on Native communities. The Infrastructure Act directs more than $15 billion to tribal governments to repair, rebuild, and transform Indian Country's infrastructure. These investments will make our communities more resilient, while also working to stabilize and diversify tribal economies for generations to come.
We will look back with pride on this progress, but we enter 2022 fully prepared to continue our fight to defeat the pandemic, advance our mission to protect and preserve tribal sovereignty, and continue to rebuild and recover from the health and economic impacts of the virus.
The COVID-19 pandemic continues to be the single largest threat to the health of our people and our economies. Last month, word came that the world is facing a new variant – the Omicron variant, which has now reached the U.S.
As they have done since March of 2020, tribal leaders nationwide will continue to place the health and safety of tribal communities above all. For nearly two years, Indian tribes have imposed the most stringent safeguards to stop the spread of the virus. In 2021, tribal leaders ramped up education efforts about the benefits of continuing to wear masks, getting vaccinated, and taking every effort available to curb the pandemic.
The success achieved in 2021 is a tribute to tribal government leadership, Indian gaming professionals, and the commitment of our front-line workers. Their tireless work honors the resiliency of our ancestors and resulted in a remarkable economic comeback for the Indian gaming industry.We know our work is not done. As we prepare to encounter the many unknowns of 2022, we will continue to follow the guidance of our tribal leaders who have taken this pandemic head-on from day one. We honor their commitment to placing the health and safety of all tribal communities at the forefront, as we all continue to support each other in the year ahead.
Joe Valandra, Senior Vice President
Tribal Communications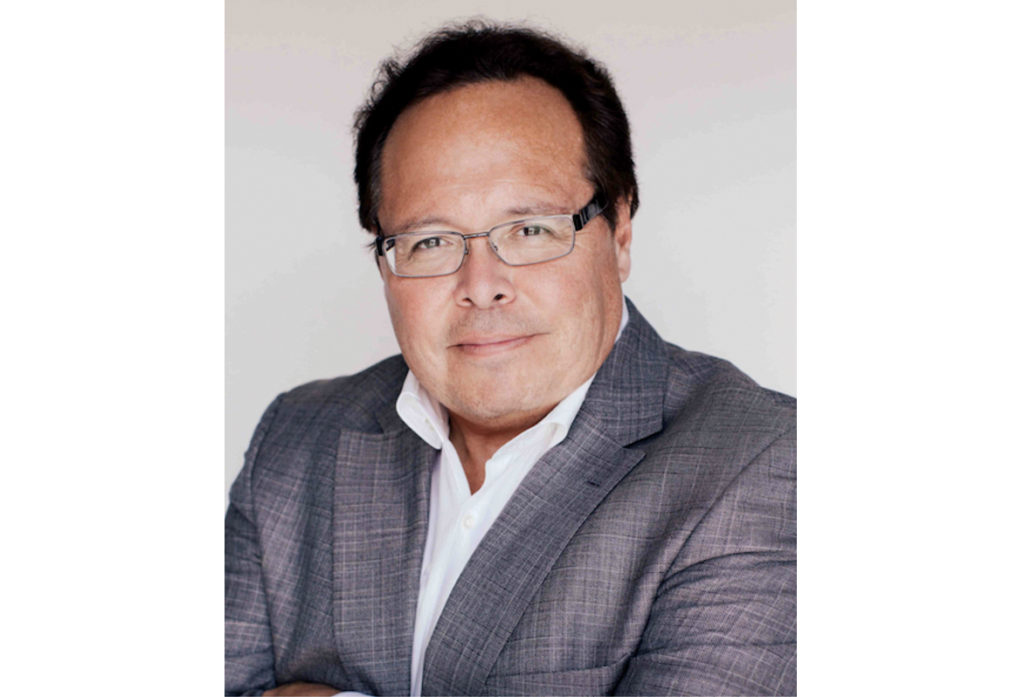 Looking ahead to 2022 is exciting given the pace of change spurred in part by the wildfire that sports betting has ignited. The jurisdictional growth of sports betting has not yet hit its crescendo. Until it does, the frenzied activity surrounding market share and other matrices that value potential will likely continue. This intense pressure will cause Indian gaming to have to choose to move as quickly as the commercial markets, or to hold back by defending jurisdictional prerogatives. Perhaps it will encompass some version of both. The heart of the matter is protecting sovereignty and the hard-won victories since the Cabazon decision. It will not be easy because of the rapid adoption by state governments of sports betting and its cousin – full-blown internet gaming. The Seminole/Florida model may be the path to the future.
It is my view that the ineffective pronouncements and lack of meaningful precedent by the NIGC in this area are not helpful. In other words, the interpretive battle over what IGRA proscribes about the use of technology in relation to the universe of internet gaming will be largely cut from whole cloth. This is necessary for the long-term viability of Indian gaming and the continued strengthening of tribal sovereignty. As part of this battle, all of Indian Country must make it abundantly clear that when it comes to fundamental jurisdiction – including regulation – there is no room for compromise. Tribes do, in fact, set the standard for fairness, oversight, and integrity in all areas under tribal jurisdiction, especially gaming. That said, the internet has introduced nuanced views of jurisdiction that IGRA appears to not consider. Those who would make arguments narrowing the interpretation of IGRA are driven either by the overriding pursuit of money or a hostile view of Indian Country overall.
I will not go into the counter arguments that have been succinctly made in the Iipay case in the 9th circuit and in the DOI letter regarding the Seminole/Florida compact. Suffice to say that IGRA was not ever meant to be a static document. It was intended to facilitate economic development for tribes and to be given the broadest interpretation possible when technology is being used for the intended purpose. I have had the opportunity to participate in the development of these arguments for over 25 years. The struggle to allow IGRA to live up to its full potential for Indian Country continues in 2022.
Steve Walther, Vice President Product Management, Slots
AGS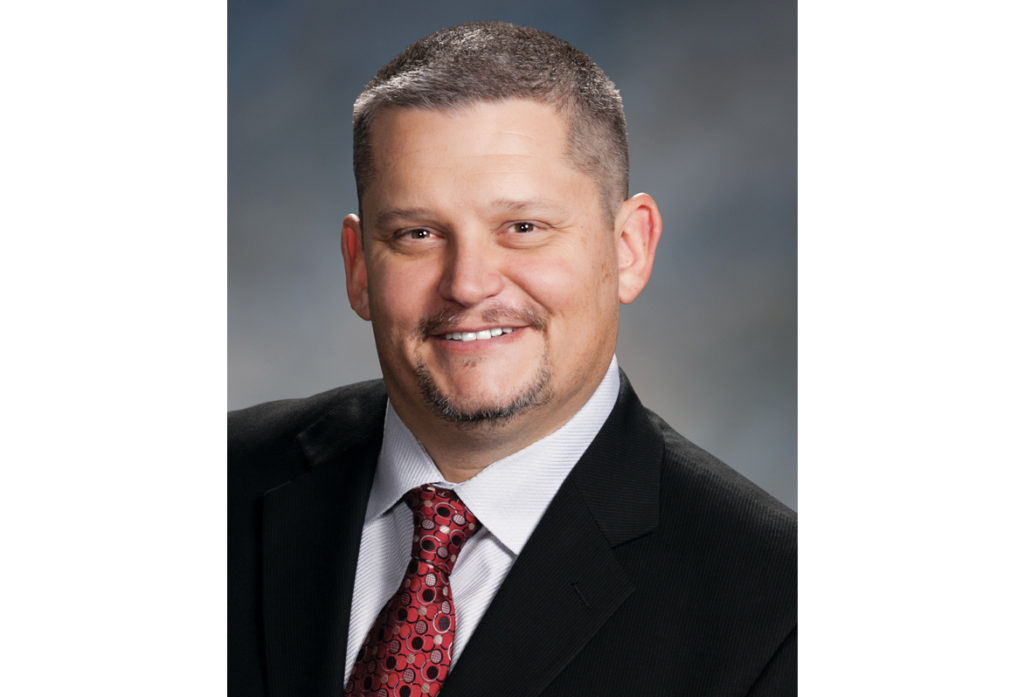 The outlook for Indian gaming in 2022 is optimistic and exciting. As 'normalcy' begins to return to society and gaming operations, Indian gaming patrons will have the ability to engage with a host of new slot games, platforms, verticals (sports betting, online gaming), systems technology (mobile, wallet), and table games.
Indian gaming has been a critical source of entertainment for communities that strived for connection, and it will be important for these operations to continue to foster a safe environment for that connection, while also providing advancements in gaming entertainment.

As first movers in 2020-2021, Indian gaming operations expanded their patron base and demographic appeal as one of the few options for safe, socially distanced entertainment while other operations remained closed. As other competitive entertainment venues return to normal operations, it is important for Indian gaming to continue to be on the cutting edge of technology and services. Growing the appeal of gaming includes introducing new attractions, and the expansion of sports betting will provide another touchpoint within the venue to draw patrons. Many of these new patrons will be technologically savvy, so mobile platforms for engagement and wagering will grow in popularity. The opportunity to reduce hurdles between the patron and their ability to wager will be key to retaining the broader patron base on the casino floor. This also includes new ways for Indian gaming operations to provide a superior level of service through a combination of human and virtual contacts.
In many areas, 2021 showed a strong recovery, which should provide operators the opportunity to modernize some of their floors with many of the exciting games and innovations that have been created over the last two years. Manufacturers have been hard at work developing games and platforms to broaden the appeal of gaming to an expanded patron base. Many of these products will make their debut in 2022 and will hopefully help expand the Indian gaming customer base for those operators that invest in these new products. In a way to revisit legacy products with new opportunities, Class II gaming technology has continued to evolve dramatically over the last few years, and the potential for operations to add Class II to their floor will grow in 2022. The expansion of available competitive products and the ease of player interaction makes Class II a viable option for Indian gaming operations looking to diversify their floor.
Ultimately, Indian gaming is headed toward a bright and opportunity-filled future in 2022. The convergence of new technologies, life slowly but surely returning to 'normal' with the vaccine rollout, and pent-up demand for patrons to reconnect with their communities make Indian gaming venues must visit locations for both the near and long term.