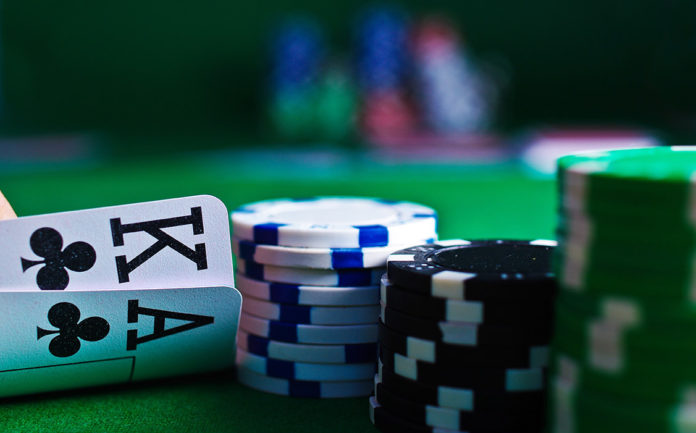 This month we spoke with leadership at seven casino properties in Idaho and Washington about the key elements that make their respective properties unique, how they generate excitement for new guests and encourage return visits. Here is what they had to say…
Yvette Matt, Marketing Manager
Coeur d'Alene Casino Resort Hotel
Worley, ID
cdacasino.com
KEY ELEMENTS: We are located approximately 25 miles from Coeur d'Alene, ID and Spokane, WA. We are surrounded by beauty and nature. We have an award-winning spa – enormous at 15,000 sq. ft. – and an unbelievable golf course named Circling Raven. Circling Raven contains 620 acres, which is roughly four times the size of the average golf course. Circling Raven has won numerous awards and been honored nationally, as well as being named the top public golf course in Idaho many times over. Its 18 championship holes are serenely nestled in nature with virtually no sign of civilization, only glorious nature – as the Creator intended.
We are known for our excellent customer service. We realize it is a longer drive to get to us versus our competition and believe our guest service sets us apart. We have adopted "Welcome Home" as our motto and truly believe our friendly, welcoming atmosphere is why our guests continue to visit us. We treat our guests like family and know many of them by first name and the names of their family members, even those we have never met.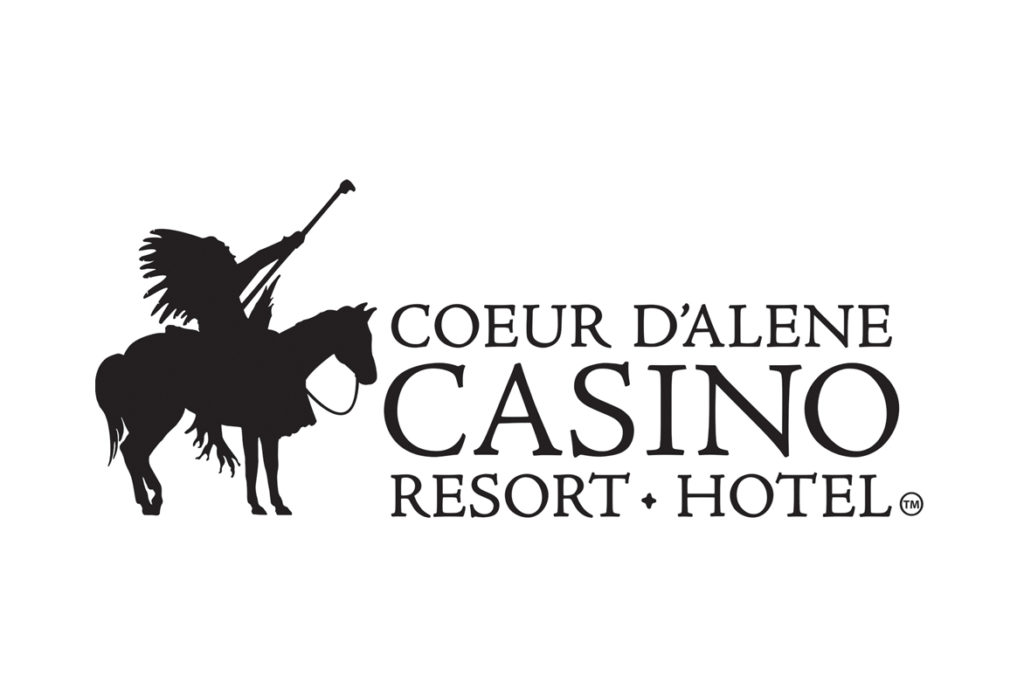 We are incredibly involved with our community and continuously give back through donations, fundraisers, and straight cash projects. In fact, we have given more than $34 million to education and another $6 million to local organizations.
We value our partnerships with the community and were raised that if you are prosperous, you share that prosperity with others. We share every day.
GENERATING EXCITEMENT: We look to see what is trending in the market and tailor themes, drawings, giveaways, and games around the trend. We do not want to do the same holiday programs every year, which many competitors do. This doesn't set us apart. Instead, we dress up in costumes, we create food and beverage specials around the theme. We get bingo, spa and Circling Raven involved so we have a cohesive, fun atmosphere.
We have live entertainment, concerts, boxing, MMA, tribute bands, and comedy shows. We do this throughout the year to entice new and regular guests to visit. We listen to our guests. We bring in acts they would like to see and have giveaways based on ideas they've shared with us. We are always looking for new, fun, and innovative ways to interact with our guests.
Kara Fox-LaRose, General Manager& President
ilani
Ridgefield, WA
ilaniresort.com
KEY ELEMENTS: At ilani, we are constantly evolving and considering how to offer best-in-class entertainment, dining and hospitality. Yet, at the same time, our decisions are made to preserve the heritage of the Cowlitz Indian Tribe and ensure a legacy for generations to come. This balance makes ilani unique.
Since our opening in 2017, ilani has grown into a comprehensive resort that offers more than just a casino. We have expanded our offerings to include meeting and entertainment spaces, convenience and service areas, and a recently added luxury hotel tower.
As we introduce offerings, we seek to connect guests with the Cowlitz on a deeper level. For example, one of our standout features, the Cowlitz Cultural Corridor, bridges our hotel and casino. This immersive experience takes guests through Cowlitz history and tradition, featuring video displays, curated artifacts, and commissioned works celebrating tribal culture and land. By providing this connection, we offer our guests a deeper understanding and appreciation of the Cowlitz heritage.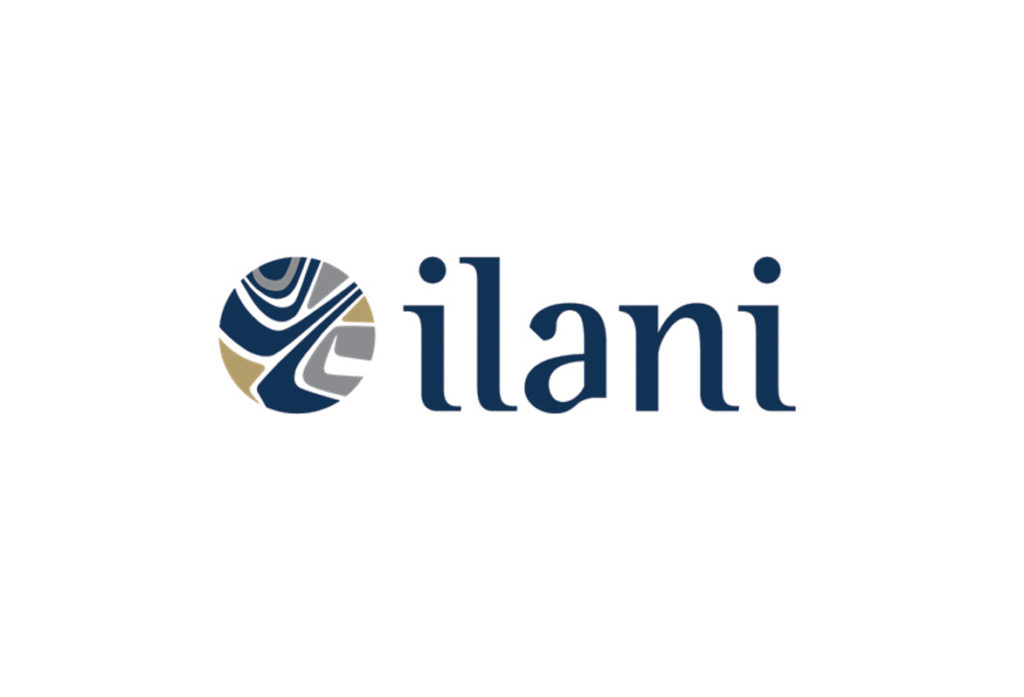 We've been welcomed by and work alongside our neighbors as our growth creates jobs and economic opportunities. In February, we began expanding the Meeting & Entertainment Center, adding space for trade shows, private events and conferences. The ilani Hotel opened in April, introducing a luxury overnight experience, and enabling guests to explore the region more.
GENERATING EXCITEMENT: To generate excitement and encourage return visits, we continuously strive to keep ilani fresh and compelling. We organize festivals and events throughout the year, ensuring something exciting is always happening at our property. In addition, we are constantly planning new offerings and experiences to exceed our guests' expectations. For example, we will launch a first-of-its-kind restaurant and concert bar concept by Rock & Brews on New Year's Eve, further enhancing our entertainment options.
At ilani, we understand the importance of our guests' experience and aim to deliver exceptional service and entertainment. Our growth creates jobs and economic opportunities, fostering community and collaboration with our neighbors. By continuously evolving and providing unique offerings, we ensure that ilani remains a destination that guests want to return to time and time again.
JaNessa Bumgarner, CEO
Lucky Eagle Casino & Hotel
Rochester, WA
luckyeagle.com
KEY ELEMENTS: I've often heard that all casinos have similar slot machines, various versions of table games, and offers/promotions. So, what makes us stand out? Easy. Our people.
Our guests love the relationships they have with our team members. That's why we've invested significant time and resources into our team members over the last couple of years. We've run workshops for all our team members that helps give them tools to show up as their best selves. We've brought our people/leaders together to make sure our teams are being led effectively and getting the support they need. And we are especially proud that we've partnered with UNLV's Harrah College of Hospitality to provide certified guest service training to everyone working at Lucky Eagle.
By making this investment in our team, they can exceed expectations at all the amazing things they do each day to make the guest experience at Lucky Eagle special.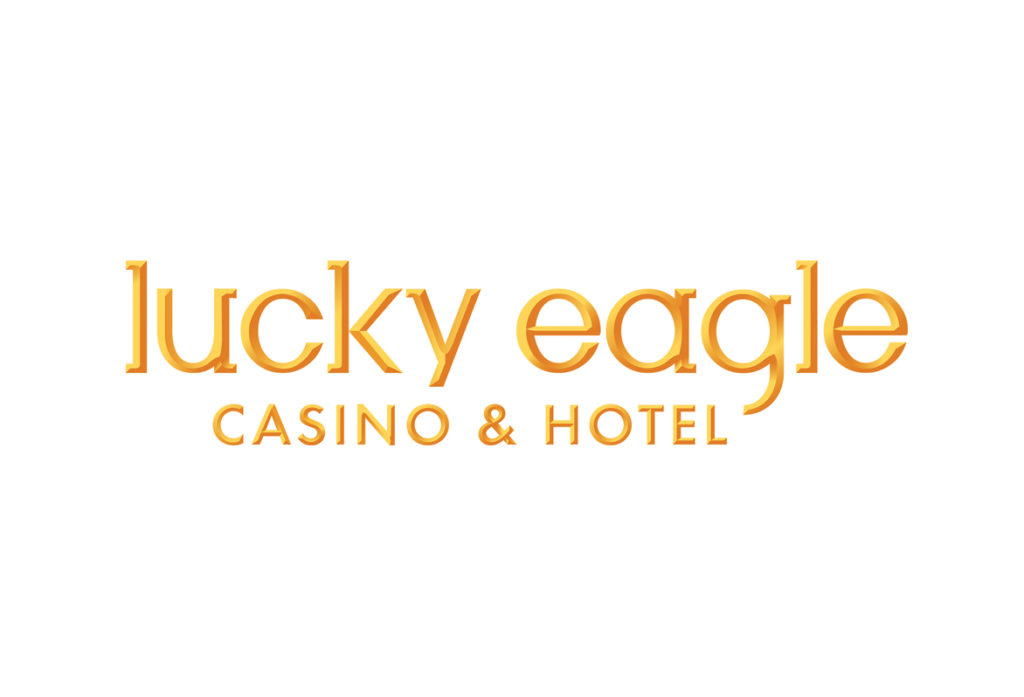 Our grounds crew makes a fantastic first impression by planting beautiful flowers and manicuring our lawns, but they take things a step further by happily sharing gardening tips with our guests. The first faces guests see walking into our property are often our security officers. This team takes the safety and security of our guests very seriously, but they also greet our guests with a smile and engage in friendly conversations. Our cocktail servers don't just get drinks, they remember our guests' names and favorite orders and make them feel at home. Our clean team doesn't just clean the property, they help guests find what they need to make their visit great.
Really, I could go on and on. I'm so proud of our team and of the experience we provide. We stand apart because everyone at Lucky Eagle Casino & Hotel strives to make our guests feel welcomed, accepted, accommodated, and entertained.
GENERATING EXCITEMENT: When and where people gamble in a competitive market is a personal choice. When we consider our own experiences, we know that having something to look forward to has a significant impact. That's why keeping things fresh for our guests is a high priority in our marketing efforts. It's exciting to look ahead and ask, "What does Lucky Eagle have to offer next?"
We have a robust direct mail program and a fun, ongoing promotions and events calendar, but we also believe that promotional calendars don't have to be packed seven days a week with high-cost giveaways and promotions to attract customers. Those things are great to drive specific business, but we all know that scheduling too many of them can be disastrous to a budget and can quickly become routine instead of exciting.
That's why another important element in our strategy at Lucky Eagle is providing new amenities to our guests. We are very proud to offer the newest, largest hotel rooms in our area, and our new sportsbook and sports bar are set to open in July 2023. We've also found that offering monthly and holiday specials in our restaurants and bars adds a layer of anticipation and indulgence to our guests' experiences.
Last but certainly not least, adding "feel good" events and giveaways to our marketing mix is another way we add a little sparkle to our guests' play days. Imagine a slot attendant surprising a guest with a free popsicle on a summer day that they came in to beat the heat. This type of guest service gesture paired with a true culture of guest service, are what guests, new and lifelong (we enjoy them all here), love about playing at Lucky Eagle Casino & Hotel.
Robert Dearstine, Executive Director of Resort Operations
Muckleshoot Casino
Auburn, WA
muckleshootcasino.com
KEY ELEMENTS: Muckleshoot Casino has long been a standard bearer for gaming excellence. Regional distinctions include becoming the first casino to offer Class III video gaming devices, the debut of the largest smoke-free gaming space in the state, and more.
Now, on the cusp of opening our 400-room, 18-story resort tower, anticipation for our next chapter is high, and we are ready to not just meet, but exceed it. We'll leave some surprises ahead, but with a sportsbook already offering the most ways to bet in the region, an expanded casino floor featuring the most gaming machines around, and a rooftop steakhouse that will offer sweeping views of the South Sound as well as the majesty of Mt. Rainier, we are on the verge of making a big impact in destination travel. Muckleshoot Casino, known as the "Biggest and Best in the Northwest" is getting even bigger and better.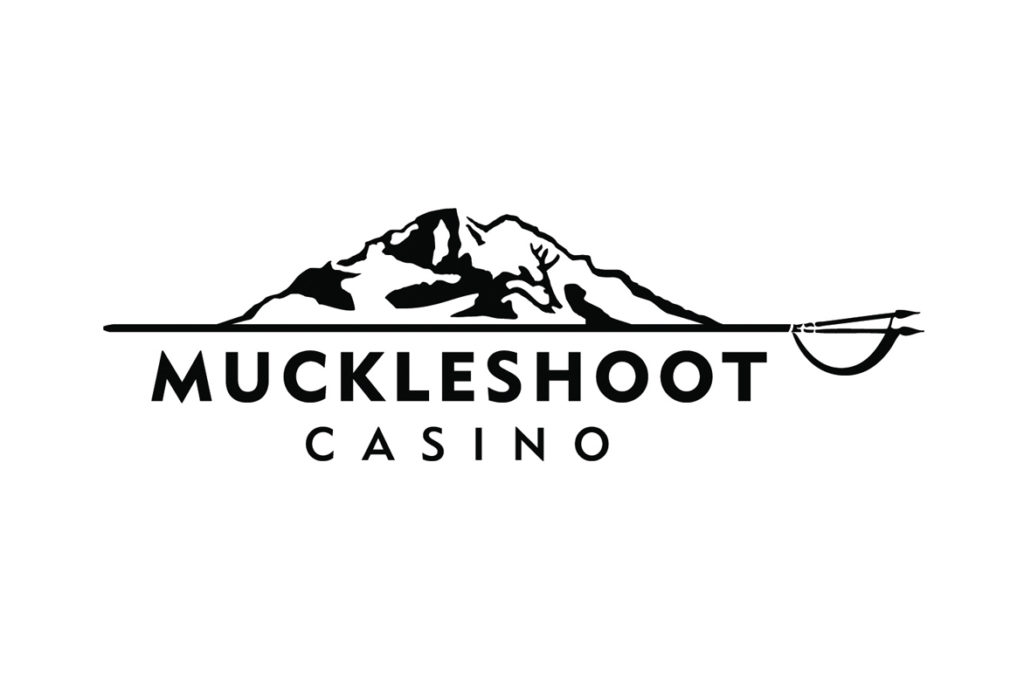 GENERATING EXCITEMENT: The best way to generate excitement is simply to be guest forward. Everything we do is driven by how it will enhance the guest experience. Whether guests are new to Muckleshoot Casino or have been loyal for years, respecting their trust in us to deliver an exceptional time, every time, is reflected in our unceasing drive to do more, to be more for them. With over 200,000 sq. ft. of gaming space, 10 restaurants and bars, a nightclub, 20,000 sq. ft. of event space and some of the best entertainment in the Pacific Northwest… when you find a destination that consistently exceeds your expectations, that's exciting.
Nick Pierre, General Manager
Northern Quest Resort & Casino
Airway Heights, WA
northernquest.com
KEY ELEMENTS: At Northern Quest Resort & Casino, our top priority is to provide our guests with positive memorable experiences and unparalleled Kalispel hospitality that will keep them coming back again and again. With our most recent hotel tower expansion, Northern Quest is now the largest casino resort in Washington State with 442 rooms. Over the past 23 years since we opened our doors, we have worked to consistently add a variety of venues and amenities for guests of all ages to enjoy.
We place huge emphasis on providing value added benefits for our loyal players, as well. They can earn and redeem points everywhere and use them on the amenities they individually value most. From hotel rooms, dining, and spa appointments to golf outings and retail purchases at Windfall, our guests love having the ability to spend their points however they like. We also continue to offer large casino promotions that draw a big crowd. Already this year, we've given away a GMC Sierra and a Porsche Macan. With more choices for amenities and huge opportunities for winning high-dollar value items, we continue to increase guest loyalty and frequency of visits.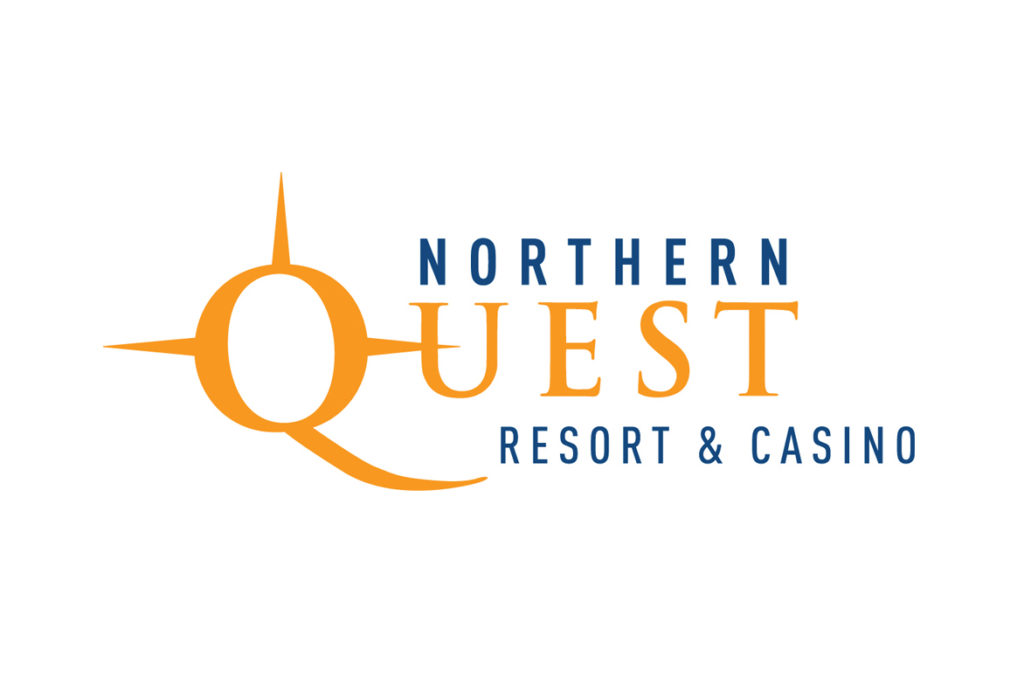 GENERATING EXCITEMENT: Another way we bring new guests to our property is through providing quality year-round entertainment. Our indoor concert venue seats 1,250 guests during the colder months, but it's our outdoor summer concert venue that has more than quadrupled in size since its modest beginnings in 2011. BECU Live now seats 5,000 guests and draws high-caliber artists and comedians every year. We also announced a new partnership with Live Nation this year and have secured 20 shows throughout the 2023 summer season, including Dierks Bentley, Lindsey Stirling, and Ghost. Some concertgoers are visiting Northern Quest for the first time. It continues to be a great opportunity to expose new guests to the fabulous amenities at our property. It's our job to draw them in on that first visit and "wow" them with our incredible Kalispel Hospitality enough to get them back.
The secret to our hospitality success at Northern Quest isn't complicated. Our team members have taught me by example that they genuinely enjoy making our guests happy. With a committed focus on Kalispel Hospitality, we know we are providing guests and employees with high quality, memorable experiences based in our Kalispel tradition.
Eric Larsen, Director of Marketing
Silver Reef Casino Resort
Ferndale, WA
silverreefcasino.com
KEY ELEMENTS: Our diverse amenities help us stand out in our market. With our luxury hotel, spa, award-winning restaurants, and nationally acclaimed golf course, we have become a one-stop destination for visitors.
Another element that all properties have that we have taken to the next level is our guest service. In the past year, we have built a new program that focuses on our external guests, as well as our internal team members. We make an effort to connect with our guests on a personal level and make them feel valued and understood.
Finally, our loyalty program is well structured and keeps guests returning to our property due to the incentives. Instead of doing point multiplier days for the tier level of a guest, we give our top tier multipliers the entire time they are playing. Also, with proximity to the Canadian border, our Tired Fuel discounts help to drive visits from our Canadian guests.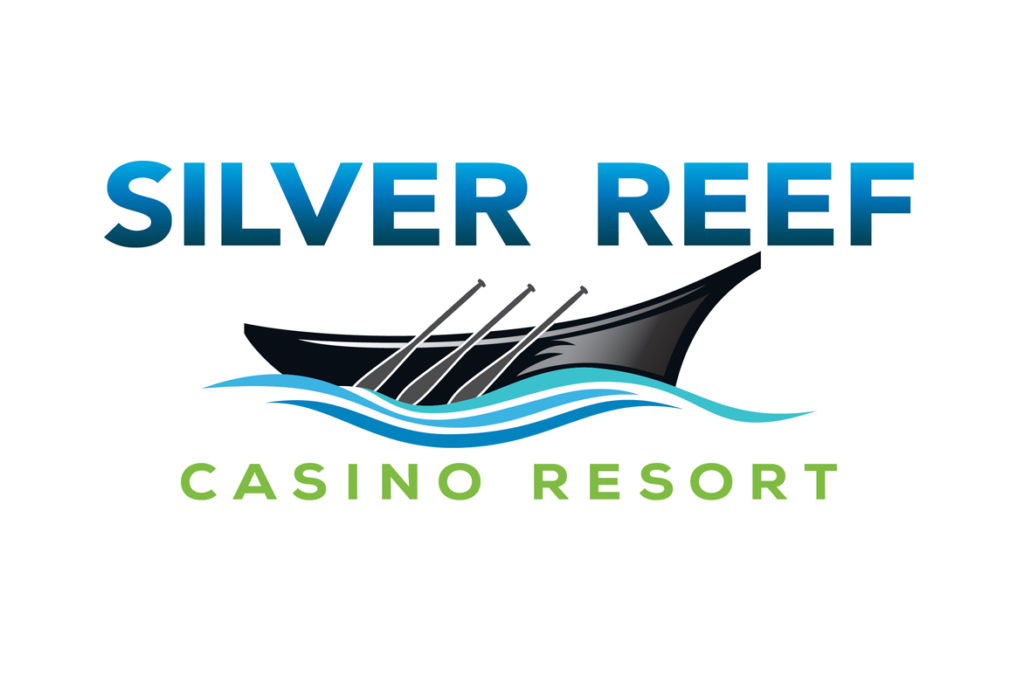 GENERATING EXCITEMENT: With the removal of Covid-era protocols, we have seen a regional desire for entertainment of all kinds. We recently sold out a show just by posting that it was coming through our social channels. We did not run any traditional advertising as the event was sold out in less than two days after the social media post. We continue to look at popular entertainment options such as concerts, shows, and sporting events, and have shown these drive visits to the property and make it more attractive to visitors.
We often find the best way to generate excitement is to look at what is happening around us, such as looking at traditional sports and working to make sure we are showing all of the games. We also look for unique opportunities with nontraditional sports, such as MMA and golf. With our sportsbook, we have found good success in promoting a variety of events, and not just traditional ones.
Marci Fryberg, President/COO, Tulalip Gaming Organization
Tulalip Resort Casino, Quil Ceda Creek Casino, Tulalip Bingo & Slots
Tulalip, WA
tulalipresortcasino.com
quilcedacreekcasino.com
tulalipbingo.com
KEY ELEMENTS: The Tulalip Gaming Organization is unique among our state's casinos because we offer three distinctly different properties that truly deliver on our promise, "When all you want is everything." The award-winning Tulalip Resort Casino, the locals' favorite Quil Ceda Creek Casino and Tulalip Bingo & Slots, each deliver their own extraordinary guest experiences and choices, meaning no single property needs to be all things to all guests.
Whether our guests are dropping in for gaming fun, making a night of it at one of our many entertainment venues, visiting one of our two DraftKings Sportsbooks, or participating in a meeting or conference, our mission is to provide an exceptional experience every day. We take pride in serving our loyal local clientele and attract guests from across the region as the largest casino group between Seattle and Vancouver, B.C.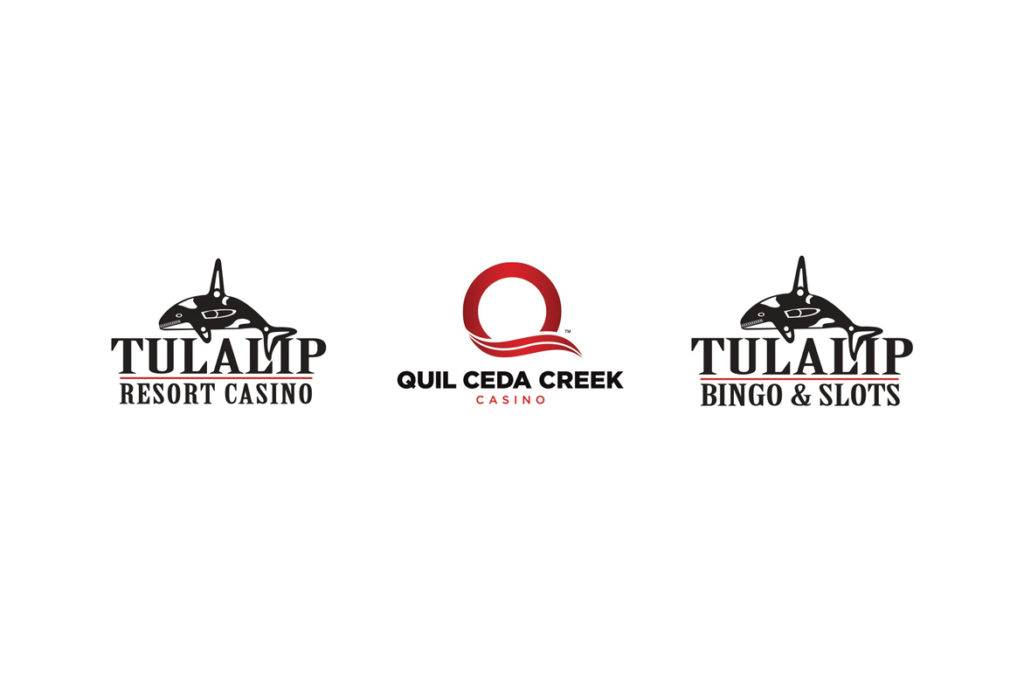 Our team's ongoing commitment to quality is reflected in our flagship Tulalip Resort Casino's status as a AAA Four-Diamond resort for 15 consecutive years. It boasts luxurious accommodations, award-winning dining options, a rejuvenating 14,000 sq. ft. full-service spa, a spacious 192,000 sq. ft. casino, year-round entertainment and more.Nearby Quil Ceda Creek Casino opened in 2021, replacing our original casino that was extremely popular with local guests. The spacious new "Q" continues to generate rave reviews with a big line-up of gaming options, innovative dining choices and a full schedule of entertainment at The Stage.
Tulalip Bingo & Slots has been our area's "go-to" favorite for one of America's favorite games. It's a fun and friendly atmosphere with great food and beverage choices.
GENERATING EXCITEMENT: Tying these options together, encouraging return visits and generating excitement among our guests, our popular ONE club offers rewards and exclusive benefits earned through play at all three properties. With their ONE card, guests earn rewards wherever they play and reap the benefits at any of our three properties. If you are a regular player at the "Q" but want to see a top-tier concert at the Tulalip Amphitheatre, no problem.
To be part of the family at one property, is to be part of the family at all three.