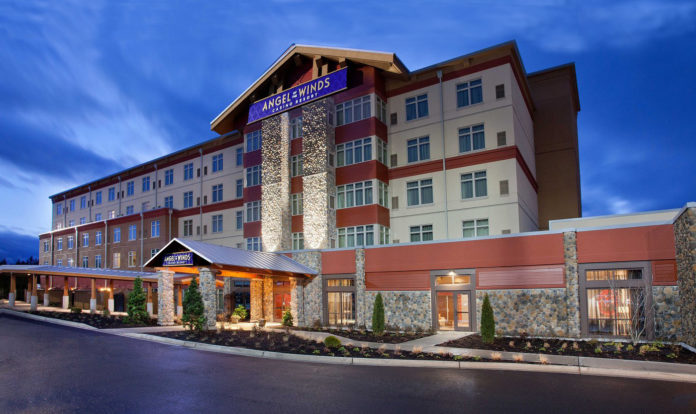 ARLINGTON, WA – Angel of the Winds Casino Resort has announced that Strikerz Bowling will be hosting the Professional Bowling Association for the PBA Tour Finals from Wednesday, June 1, to Sunday, June 5.
Guests will be able to watch professional bowlers compete live at Strikerz Bowling. Anthony Simonsen, EJ Tackett, Jason Belmonte, Kris Prather, Kyle Troup, Dom Barrett, Tom Daugherty, and Jakob Butturff will be among the bowlers competing in the PBA Tour Finals. Tournament play begins on Saturday, June 4, at 12pm. Finalists who advance will face off on Sunday, June 5, from 12pm to 5pm.
Amateur bowlers can also participate in a Pro-Am on Wednesday, June 1, at 6pm and 9pm to bowl alongside the professionals. The Pro-Am is open for viewing by the public. There will be an adult division with a $75 entry fee and a youth division with a $50 entry fee for those under 18 years of age. Limited tickets are available, however, the finals on Saturday and Sunday can be viewed live on CBS Sports Network.
"We are thrilled to host the PBA Tour Finals at Angel of the Winds Casino Resort," said Travis O'Neil, CEO. "The partnership with the Professional Bowling Association is one we value immensely, and we look forward to providing a forum for the Washington bowling community."