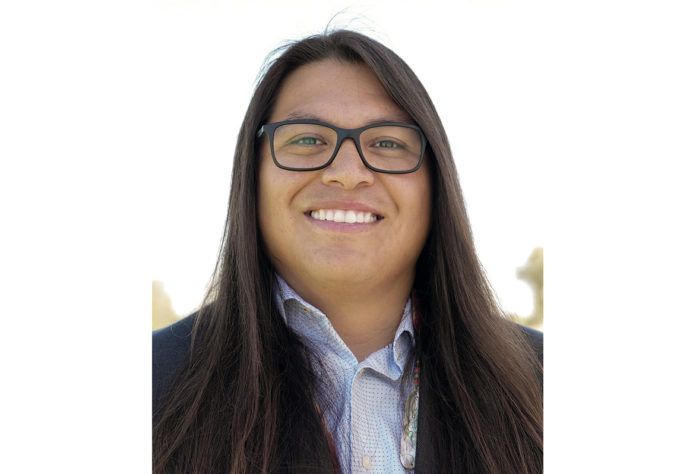 Andrew "Dru" Alejandre, Chairman
Paskenta Band of Nomlaki Indians
Rolling Hills Casino and Resort in Corning, CA
rollinghillscasino.com
paskenta-nsn.gov
ISSUES/OPPORTUNITIES: We are dedicated to continuing to strengthen our tribe's future by seeking new opportunities that diversify our economy. Instead of depending on one single source of revenue to support our people and community, we believe that having a diversified economic strategy will provide financial security and enhance our tribe's growth for generations to come. However, we do more than simply invest in new business opportunities. We offer programs that support the development and future of our members, including a fair housing program and education tuition support. All of our investments are designed to drive sustainable businesses and be a resource to support the well-being of our people and our surrounding communities, now and in the future.​
LESSONS: Over the past couple of years, including living through the ongoing pandemic, we've continued to be resilient, carrying the strength from our ancestors and learned the importance of coming together as a tribe to support the community. As one of the top three employers in Tehama County – providing more than 550 jobs – we have seen the community's needs transform over the years. We are consistently learning to adapt to different environments and coming together as a tribe to support the community. Through our Paskenta Nomlaki Foundation, we support local groups in their efforts to improve the quality of life in the region, which is why we have contributed over $9 million to benefit local health, safety, and education programs. In keeping the health and wellness of our members and our community in mind, we expanded our Rolling Hills Clinic in Red Bluff, CA to offer more specialty services while continuing to provide quality and accessible healthcare for all. We truly believe that by helping the community through various aspects of life, we build a stronger community and a sustainable economic future for all.
FUTURE: As part of our diversification strategy, last year we expanded our Rolling Hills Casino and Resort gaming space by 40 percent, which included the addition of two new restaurants, Rock & Brews and Fatburger. We also opened the first tribal-owned distillery in California, the Paskenta Brewery and Distillery, as well as the Paskenta Nomlaki Community Complex, our new administration building and community center, which gives a home for all tribal members to assemble as a cohesive group. These milestones are only the beginning of who we are as a tribe and what we envision for our future. As we head into the new year, we will continue to seek new opportunities to build a sustainable future for our tribe that honors our rich cultural legacy.