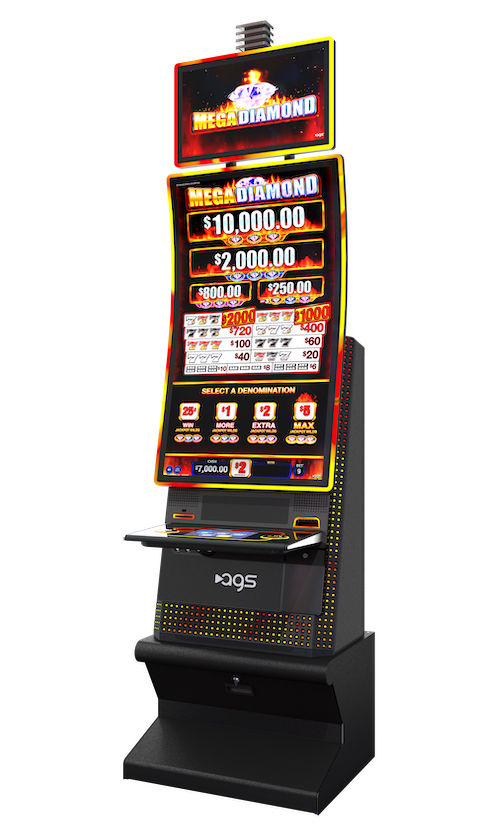 AGS
Phone: (702) 722-6700
playags.com
Class III
MEGA DIAMOND™

Turn up the high limit heat with AGS' first high-denomination, 3-reel video game, Mega Diamond™, available on Orion Curve™.
Designed with high rollers in mind, this no-frills, all-action title boasts player-selectable, multi-denominations in $.25, $1, $2, and $5 increments and a full pay table displayed. Denominations are also operator selectable allowing Mega Diamond to be placed in specific high-denomination areas on the floor. Classic symbols rock the three reels, where the traditional BARs and 7s can come with sub-symbol multipliers. Combine two or more Mega Diamond multipliers to experience colossal wins or hit three Mega Diamond wilds on a payline for a progressive jackpot. Players are rewarded for taking risks, and flames engulf the screen as players get closer to hot progressive wins, creating high anticipation. The higher players wager, the more jackpot wilds are unlocked, leading to high line wins.
Mega Diamond is the ultimate high-denomination game and is sure to heat up any casino floor.