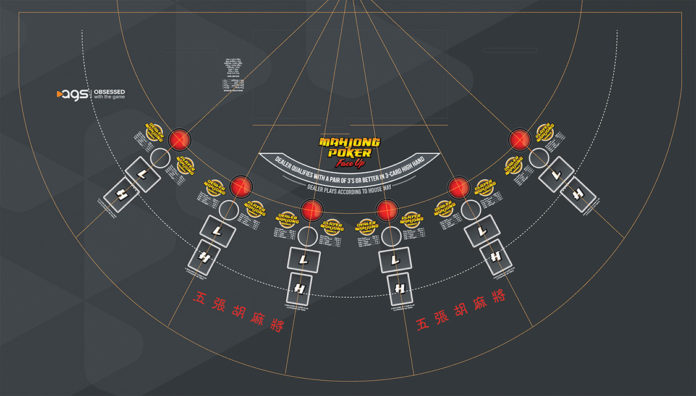 AGS
Phone: (702) 722-6700
playags.com
Table Games
MAHJONG POKER FACE UP™

Mahjong Poker Face Up™ is an exciting new poker variant. It's player versus dealer, with the dealer setting their hands face up first according to a house way. Optional player and dealer side wagers, as well as the STAX Progressive wager (links to multi-level must-hit-by jackpots) offer big wins for premium hands. The game is played with a standard 52-card deck plus a joker. The joker may be used as an ace, or as a wildcard for straights or trips in the 3‐card hand. A valid hand is formed from seven dealt cards by selecting a 2‐card low hand and a 3‐card high hand, where the high hand beats or ties the low hand. The two unused cards are discarded. The player wins even-money on the main game wager if both their 2-card and 3-card hands beat the dealer's respective hands. One winning hand and one losing or tied hand results in a push.