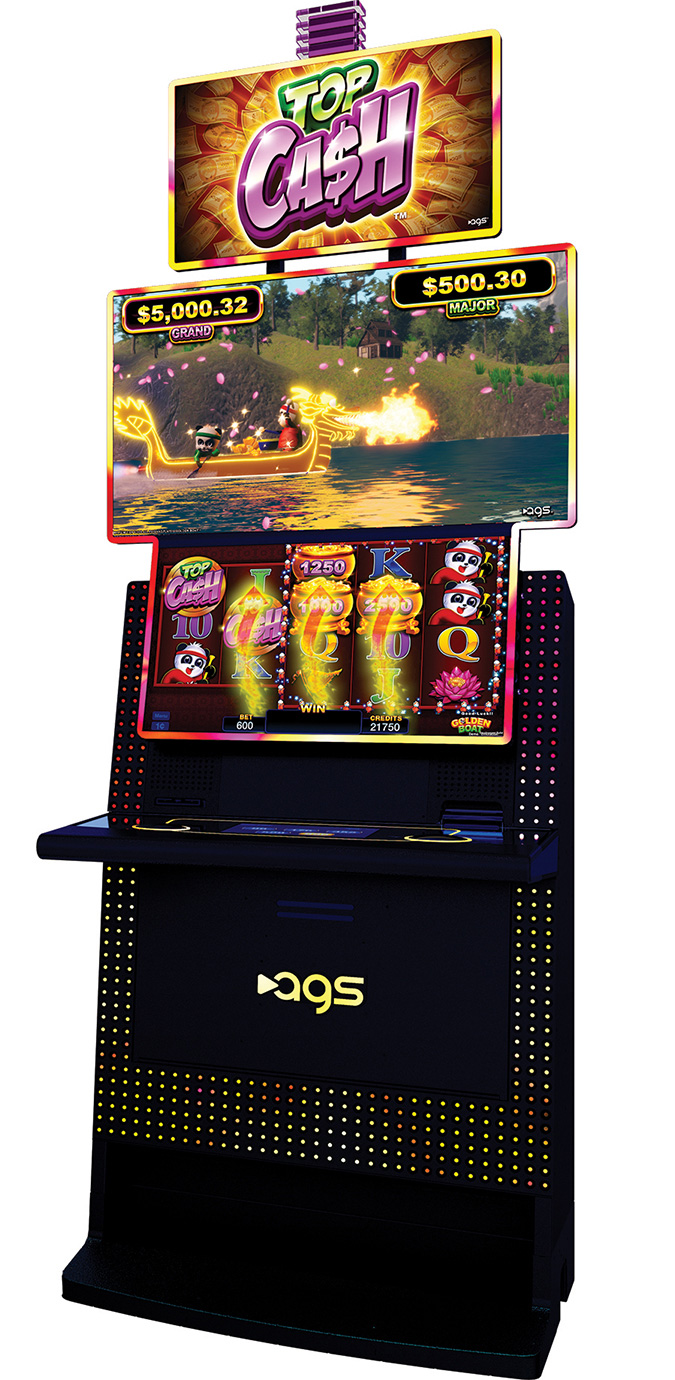 AGS
Phone: (702) 722-6700
playags.com
Class II
GOLDEN BOAT™

Take a ride on the Panda Express in  Golden Boat™, as we follow our cuddly character as he sails through the city collecting prizes.  Golden Boat® is the adorable sequel for  the  Top Cash® game family. Proven player mechanics and an irresistible graphic display create an undeniably entertaining game.
The character frame is constantly moving forward along an always changing river landscape, letting out yelps and encouraging cheers, as the reels spin up fun bonus options. When you've struck two Top Cash symbols on the first two reels, our panda lets out a delightful squeal, and an assortment of potential credits may appear on reels three and four, and the multipliers (up to 100x) or jackpot(s) can spin up on the final reel. During the Top Cash Feature, top screen animation may be randomly triggered and reward Top Cash prizes on the third and fourth  reels. If  you're  able to spin up three bonus symbols, look forward to winning at least eight free spins. Throughout base-game play, there are collectible golden boats that pile up in the canoe and may award extra cash prizes on reels three and four.
This game  offers bright, fun graphics and an entertaining ride for the player.