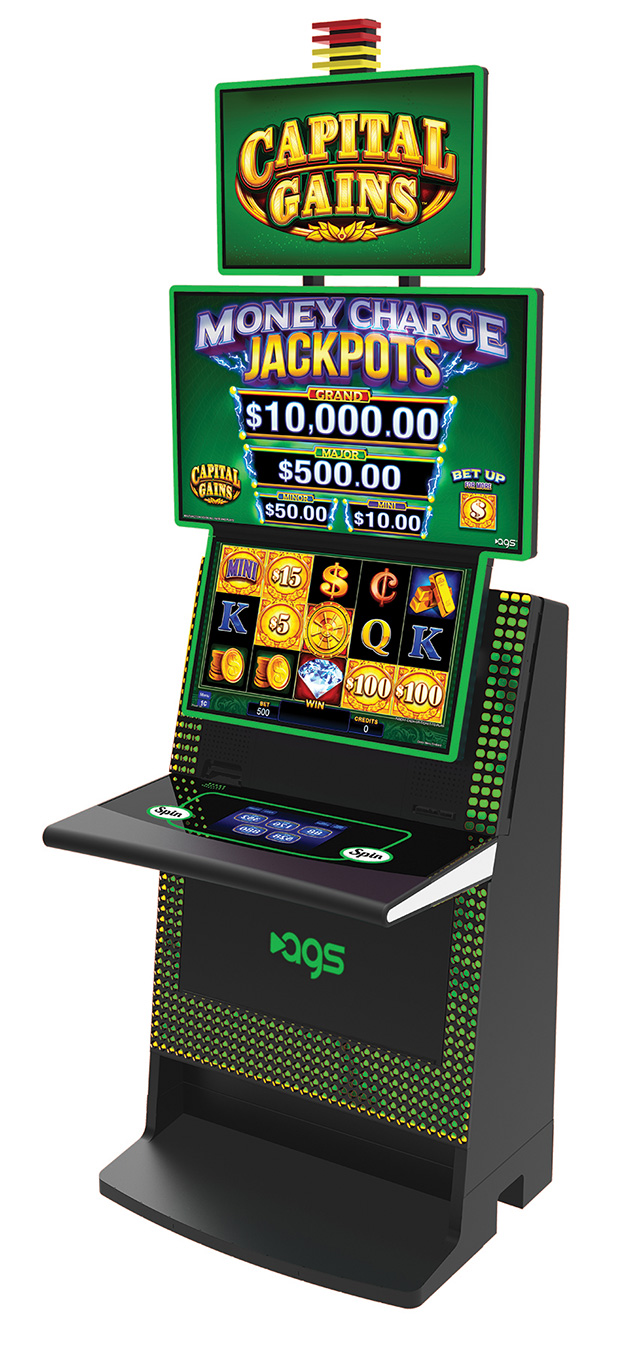 AGS
Phone: (702) 722-6700
playags.com
Class II
CAPITAL GAINS®

The Money Charge™ Jackpots family has quickly become a crowd favorite. Revitalized by new hardware configurations, Capital Gains offers a pick bonus for extra-wild free spins or the Money Charge feature.
With two ways to access the Money Charge feature, a fun Cash Vault pick, and lots of potential for free spins, this title is sure to keep players at full charge. Also accessible through the base game is a hold and spin feature allowing players to lock in credit prizes and win one of the four jackpots, which can be won multiple times.
Capital Gains is a proven winner, now available for Class II.