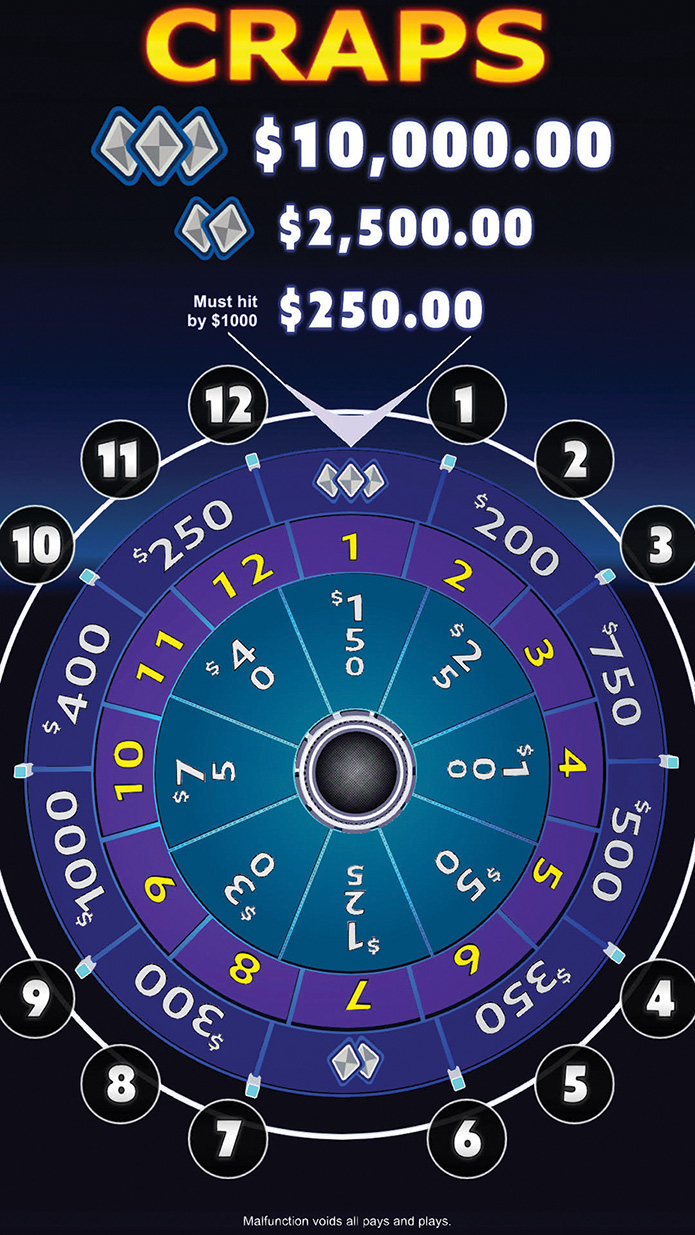 AGS
Phone: (702) 722-6700
playags.com
Table Game
BONUS SPIN XTREME™ CRAPS

Take the game of craps to new heights with AGS' Bonus Spin Xtreme™ now available for craps. Featuring patented game mechanics and an exciting community progressive, Bonus Spin Xtreme is a thrilling addition to table games.
Once all bets are placed, Bonus Spin Xtreme's RNG selects a target point from the available numbers: 4, 5, 6, 8, 9, or 10. If the shooter establishes the target number on the come-out roll and makes that point, the wheel spin is triggered. If a 7 or 11 is rolled on the come-out roll, the wagers remain in place for the next roll. If a 2, 3, or 12 is rolled, or if any point other than the target point is rolled, the wagers lose. Bonus Spin Xtreme for craps can link to all table games on your casino floor and offer a single-shared progressive jackpot, requiring only one seed and providing larger jackpots that grow quickly.