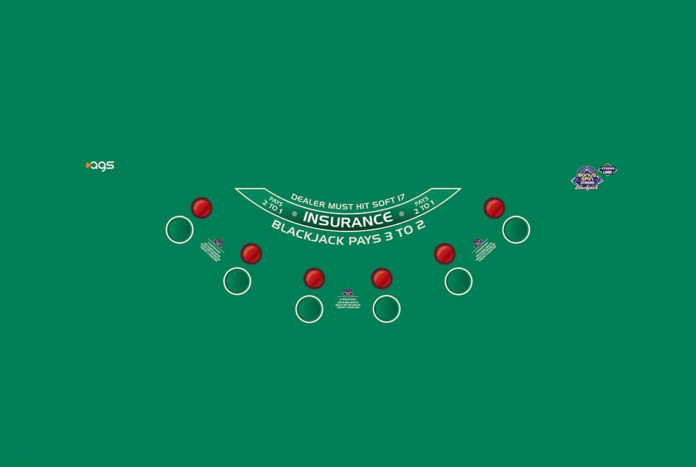 AGS
Phone: (702) 722-6700
playags.com
Table Game
BONUS SPIN XTREME™ BLACKJACK WITH XTREME 16

Bonus Spin Xtreme™ Blackjack with Xtreme 16 features patented game mechanics. Once all bets are placed, the game of blackjack is dealt. Players make their individual hand decisions, and when the action reaches the dealer, a wheel spin is triggered any time the dealer's first two cards are comprised of a 10-value card and a six. The dealer then completes drawing out to their hand, pays and takes all the player wagers as appropriate, and then initiates the bonus spin round. Bonus Spin Xtreme Blackjack with Xtreme 16 can link to all table games on a casino floor and offers a single shared progressive jackpot, requiring only one seed and providing larger jackpots that grow quicker.