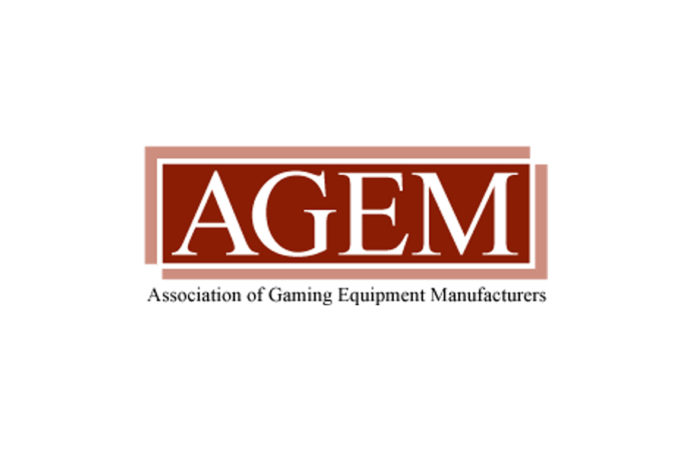 LAS VEGAS, NV – Suppliers to the global gaming industry generated a significant and improved total economic impact of more than $44 billion through 2021, according to a comprehensive report released by the Association of Gaming Equipment Manufacturers (AGEM). The supplier industry's value-added economic impact rose 16.8% from 2020, to $24 billion. Further, gaming industry suppliers supported approximately 192,000 employees, including 68,000 direct employees, with a total of $17 billion in wages and salaries, up 14.7% over the prior year.
The report, "Impact Analysis: Global Gaming Supplier Industry, 2021," shows the findings of an independent study commissioned by AGEM and conducted by Nevada-based research firm Applied Analysis.
Summary of Economic Impact of Global Gaming Supplier Industry in 2021
| | | | | |
| --- | --- | --- | --- | --- |
| ($ in Billions) | Direct | Indirect | Induced | Total |
| Economic Output | $17.0 | $11.4 | $16.1 | $44.4 |
| Value Added | $9.5 | $5.7 | $9.1 | $24.3 |
| Wages and Salaries | $8.0 | $3.6 | $5.3 | $16.9 |
| Employment | 67,565 | 43,179 | 81,227 | 192,000 |
While the impact of the global gaming industry spans domestic and international markets, companies doing business in Nevada generated $8.3 billion in direct global economic output ($21.7 billion in total output). Other impact measures include $11.9 billion in total value added, $5.9 billion in wages and salaries and over 67,000 employees for companies that have operations in Nevada.

Highlights of the report:
Economic Output: The global gaming supplier industry directly generated approximately $17 billion in economic output during 2021. Total output reached over $44 billion (+14.9%).
Value Added: The value-added total impacts (including indirect and induced) equated to $24 billion in 2021 (+16.8%).
Wages and Salaries: Employers paid nearly $8 billion in direct wages to employees, while total earnings throughout the economy reached nearly $17 billion in 2021 (+14.7%).
Direct jobs in the industry reached nearly 68,000, and the multiplier effect resulted in nearly 192,000 positions around the globe in 2021 (+4.2%).
"The gaming supplier story is one of innovation, technology, and global reach," said Daron Dorsey, AGEM Executive Director. "The ripple effect of this industry is something all our member companies can be proud of. Globally, the gaming supplier industry is a key source of technological innovation and advanced manufacturing investment. We are exporting valuable, legal products to meet high consumer demand in regulated gaming jurisdictions worldwide, with economic impacts and operations that fit well with objectives of key stakeholders in terms of economic expansion and opportunity."

Among AGEM Voting Member companies surveyed for the report:
72.2% experienced increased revenues in 2021
55.6% indicated the number of employees in their company increased from 2020
50% expect to maintain staffing levels, and 43% expect to increase workforce over the next 12 months
61% indicated salaries and wages paid increased in 2021
82% reported 75%+ of their employees are covered by employer-sponsored healthcare plans
93% indicated they made purchases from local vendors in 2021
The report reflects a recurring update and the most comprehensive review to date of the global gaming supplier industry that analyzes the size and scope of this technology-driven sector, specifically identifying AGEM members' global reach spanning every regulated gaming market in the world.