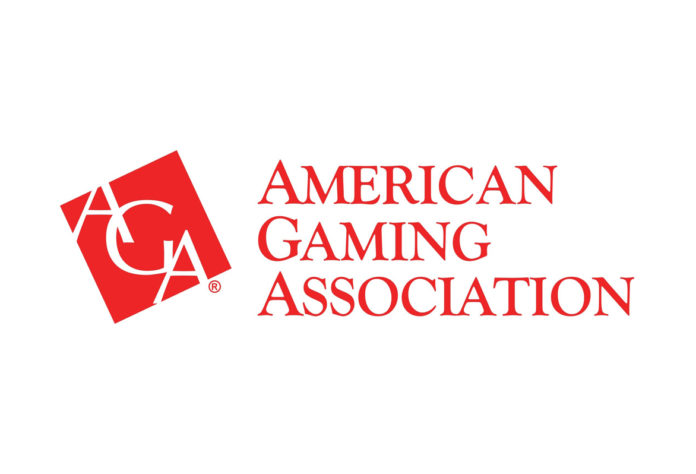 WASHINGTON, D.C. – The American Gaming Association (AGA) has released updates to the association's Responsible Marketing Code for Sports Wagering, which sets the industry standard for responsibility in marketing and advertising of sports betting.
"Established in 2019, AGA's Responsible Marketing Code reflects the commitment of our members to set and adhere to a high bar for responsible advertising," said Bill Miller, AGA President and CEO. "Today's updates advance that commitment and represent our intention to protect consumers and evolve our standards as this nascent market matures."
The changes, developed in collaboration with AGA members, are the most significant to the code since its inception, including enhancing protections for college-aged audiences by:
Prohibiting college partnerships that promote, market or advertise sports wagering activity (other than to alumni networks or content focused on responsible gaming initiatives or problem gambling awareness)
Prohibiting sportsbook NIL deals for amateur and college athletes
The updated standards go into effect immediately with a grace period for existing or deployed assets until July 1, 2023.
"Advertising plays an essential role in migrating consumers away from predatory illegal sportsbooks and into the protections of the legal, regulated market while providing responsible gaming resources," said Miller. "The AGA and our members are committed to building a sustainable marketplace that protects vulnerable populations and gives consumers the knowledge and tools to keep sports betting fun for adults."
In addition to updates to the code, Dr. Jennifer Shatley has been named Co-Chair of the Code Compliance Review Board. Currently, founder and principal consultant at Logan Avenue Consulting and consulting partner for the Responsible Gambling Council, Shatley brings more than 25 years of experience in responsible gaming policy to oversee the compliance board and review code violation complaints.
The Responsible Marketing Code for Sports Wagering includes self-imposed restrictions on target audiences, outlets and materials branding, while mandating responsible gaming inclusion. The tenets of the code apply to traditional and digital marketing activity of sports wagering where consumers are encouraged to place real money wagers.