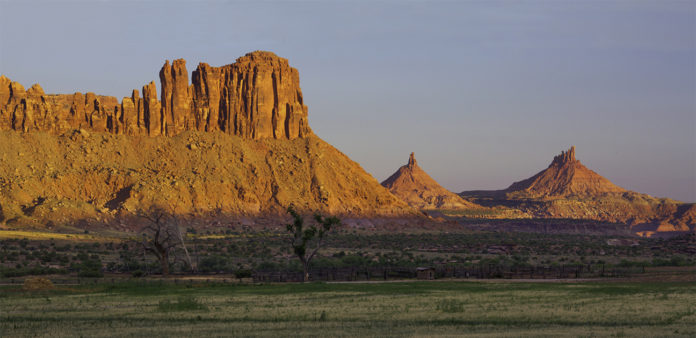 WASHINGTON, D.C. — President Biden has taken action to restore protections to three national monuments. The new proclamations reestablish the boundaries in place before President Trump's action to reduce the boundaries of Bears Ears and Grand Staircase-Escalante National Monuments in Utah, and restore management conditions to the Northeast Canyons and Seamounts Marine National Monument in the northwest Atlantic Ocean.
"I am proud to stand with President Biden in restoring these monuments and fulfilling his commitment to the American people," said Secretary of the Interior Deb Haaland. "On my visit to Utah, I had the distinct honor to speak with many people who care deeply about this land. The historical connection between Indigenous peoples and Bears Ears is undeniable; our Native American ancestors sustained themselves on the landscape since time immemorial and evidence of their rich lives is everywhere one looks. This living landscape must be protected so that all Americans have the profound opportunity to learn and cherish our history."
"The Bears Ears National Monument in southeastern Utah conserves one of most significant cultural landscapes in the United States, with thousands of archaeological sites and important areas of spiritual significance to Native American people in the region," said U.S. Department of Agriculture Secretary Tom Vilsack. "We look forward to working with Tribal Nations, local communities, the State and others in Utah to protect and manage these lands for future generations."
Since President Roosevelt designated Devil's Tower National Monument – the first national monument – in 1906, both Republican and Democratic presidents have designated 158 national monuments to protect objects of historic and scientific interest on America's federal lands and waters. Designations range from the Statue of Liberty and the Stonewall National Monument in New York, to the Papahānaumokuākea Marine National Monument in the Northwestern Hawaiian Islands archipelago, to the Río Grande del Norte National Monument in New Mexico.